Archives For hayao miyazaki
It took a while, but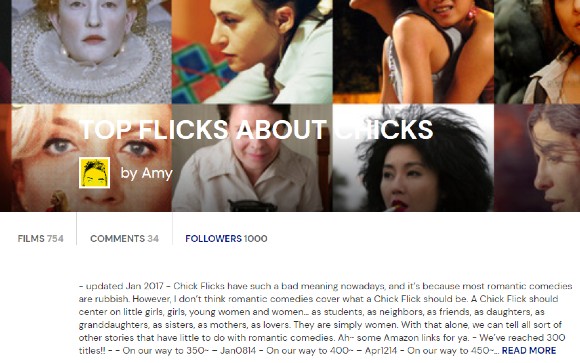 Happy 1000th fan!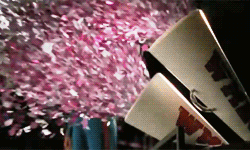 If you aren't following the list yet, you might discover a gem or two!
Oh, Happy Chinese New Year! Let's start my (supposedly) bad-luck Goat Year with the now-mandatory Letterboxd list of my film collection~
I have a really weird history with films– born in the late 80s, you'd think I would've grown watching loads of 90s kids stuff, but I actually grew up with a lot of Silly Symphonies (which were released in the 30s) and loads of Disney 40s, 50s, 60s, 70s stuff, plus a lot of more grown up 80s movies. Poltergeist, The Thing, The Fly and The Stuff were particularly scary stuff (and I'm pretty sure I was scared of yogurt or white stuff at some point).
I don't ever remember buying any original VHS tape, except for the rare birthday gift of a Disney's Sing-Along Songs chapter or that X-Men tape I have. My first DVDs buys were Coyote Ugly, She's All That and Loser — you can't blame me. I was a 15-year-old girl. The collection grew bigger, and possibly exploded during my years abroad. I'm nearing my 500th movie.
I also made a [nomination] list of all my favorite foreign things of the last decade. If I had included all movies, general suspects would have applied (eg. Children of Men, Dancer in the Dark), but still remains a very ME list. I hope you like the selection, and don't hesitate in suggesting films to watch.
I was finally doing some room cleaning, and ran into this plastic bag that had a whole bunch of the tickets of movies I caught while living/staying in Van. The results? Of course, I spent over two hours trying to make out some of the fade tickets, arranged them and put them in order of attendance.
The first movie that I caught there was Hulk at what used to be Tinseltown Cinemark. The first two columns cover my first year of studies. My maximum number of movies a month was 9 flicks in January 2004 (Cold Mountain, Big Fish, Peter Pan, 21 Grams, Along Came Polly, Monster, Butterfly Effect, The Cooler and Ginger Snaps 2), April 2004 (Hellboy, The Delicate Art of Parking, Kill Bill, Connie and Carla, Home on the Range, The Punisher, Dogville (twice) and Man on Fire), followed by July 2006 (Devil Wears Prada, The Omen,The Lake House, The King, PotC 2, Lady in the Water, Strangers with Candy, and an unidentified movie that's already faded) with 8 flicks.
I really can't remember exactly when I started out the Top Flicks About Chicks list on MUBI, but it must have been around the same time I wrote how Chick Flicks was a doomed genre in regards of critics. So it might be almost 4 years… and I've finally reached 300 titles in the list!!!
A Chick Flick should center on little girls, girls, young women and women… as students, as neighbors, as friends, as daughters, as granddaughters, as sisters, as mothers, as lovers. They are simply women. With that alone, we can tell all sort of other stories that have little to do with romantic comedies.
The purpose of the list, of course, was to encompass an array of female character — not only in the binary sense, since the list also includes men/boys who identify as women/girls… and viceversa — of various cultural, ethnic, social backgrounds. Not favoring one genre over the other, not valuing dramas over comedies… just simple stories about different women.
Though I'm sure the list could be longer, that's 300 feature length films out of the 2896 (counting shorts) currently rated on the site- that's roughly 10% so I suppose the list could expand to up to 500 or maybe 1000 once I reach 5000 or 10000 rated films on the site.
I picked 25 of the 300 films to illustrate some of the variety (I hope it's AS varied as I intend the list to be), though I ran out of picks and couldn't include any of the 'older' female characters. If I could pick 5 more, they'd be: Lemon Tree, Frozen River, Late Bloomers, Mother, For 80 Days.
I've got some pretty nice recommendations to share.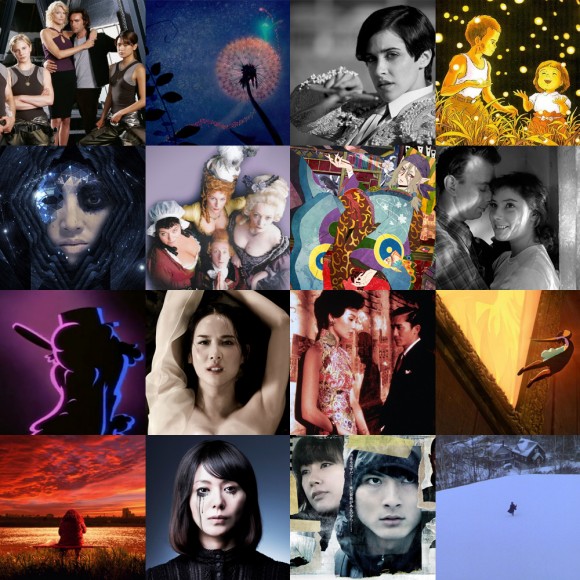 Anomalous Material has posted this for the Encore Entertainment blogathon.
So here's mine. Hopefully they're not THAT common. Of course, you might be waiting for me to pick the Kiss in the Rain from The Notebook with sizzling Ryan Gosling and Rachel McAdams, or the Kiss in the Summer Rain from Cinema Paradiso… because even though I don't appear to be, I'm a sucker for romance.
And tonight, I'm in the mood for some romance, so… I'll pick, the Dare scene under the rain of Jeux d'Enfants, who by the way also made it to my list of Best Kisses, why? Because it's got Marion, and for some reason I find that movie overly romantic in a very twisted way. LOL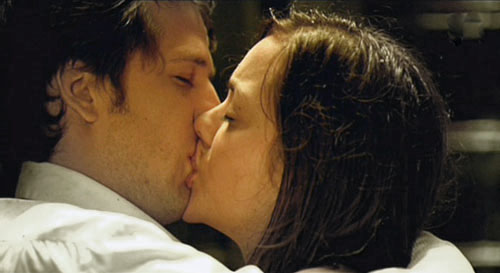 Watch the scene on YouTube. Of course, spoilers.
What do I like about that scene? Maybe it's how their twisted relationship is build up to that point where they finally realize they are meant to be after all the sick stuff they made each other do. Then you've got Sophie arriving after realizing that Julien isn't really dead, and him realizing the lie he just told. Their respective partners being completely ignored because nothing else matters, and Julien singing La Vie en Rose out of tune.
And we continue to go through the years and film~
Some interesting observations on this one? There were a lot of GOOD male performances. I guess it's by years, but I thought it was so tough to choose my Best Actors this time.
!!!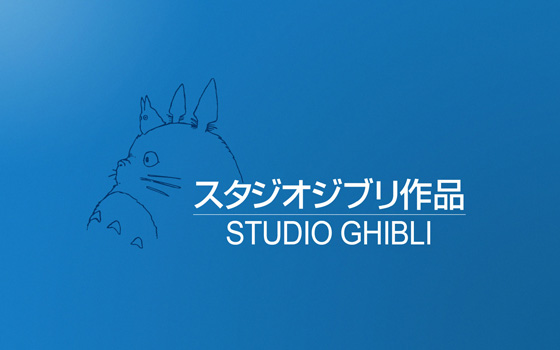 Just browsed through NHK, and Miyazaki Hayao was there, so I went online to look it up of course. I needed to know why he was gracing my TV screen~~~ xD
Director Isao Takahata, who co-founded Studio Ghibli with Hayao Miyazaki, has revealed that he will be directing his first feature-length flick since 1999's My Neighbors the Yamadas. Takahata, who also wrote and directed the tear-jerker Grave of the Fireflies, will be taking on the classic folktale The Tale of the Bamboo Cutter, or Taketori Monogatari.
via Cinematical.
Grave of the Fireflies is my all time FAVEEEEEE animated film. You will only not cry and feel sad watching this, ONLY ONLY if you're not human. LOL
Also! There's more!!! Miyazaki will be working on two new animated films!!!
It's 35 films this year! Woohoo! Well, not much to celebrate since some of those were really REALLY bad, but they count for the movie countdown~~~
In the meantime, I've decided to put my list of Best 2001 films.
It was really difficult to choose some, as I seem to not have seen many 2001 films, so many of my nominees are the same as the Oscar, I feel. Remembering the films made me remember about the first time I actively waited for the Oscar. I mean, the event in itself was something I did, but that year was the year I said I'm gonna watch the Oscar to see who will win. American Beauty won that year, as did Kevin Spacey and The Matrix. 1999 Films, wow~~~ I was 13 going on 14.
Anyway~ without further ado~~~