Archives For joan crawford
It took a while, but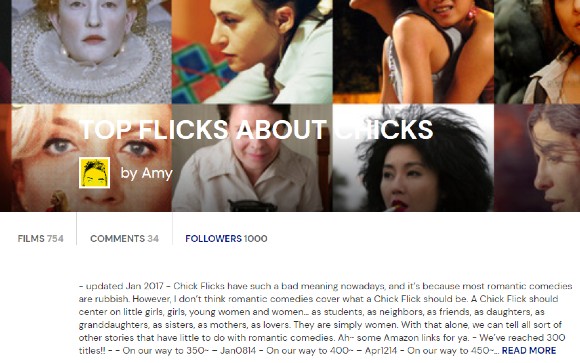 Happy 1000th fan!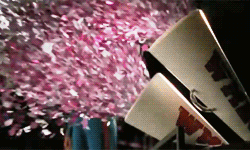 If you aren't following the list yet, you might discover a gem or two!
I was looking for a decent quality image of Alexander Walker's Joan Crawford: The Ultimate Star book cover, but I couldn't find any :/ so I decided to scan my own. Take it as a service to the online community. I was going to watermark it, but decided not to. A link back or a shout out would be nice, tho :)
Fox Series Latino finally aired the final episode of Ryan Murphy's Feud with Joan Crawford and Bette Davis, and feelings were had~
I've been a huge Crawford admirer for many years now, and I'm so glad that there are people who have begun seeing her as something more than Wire Hangers Campy Crawford. Murphy, himself, enjoys Crawford's campy self [1], and I do too, but I'm so happy we're seeing her as something more. Jessica Lange's isn't exactly Joan Crawford, but her Lucille Le Sueur was pitch perfect.
There's a really really great article on Joan Crawford talking about the harm that Mommy Dearest (film and movie) did to her legacy, notable films and how unfairly we may have judged her considering how we don't judge her male counterparts for maybe committing some of the same mistakes as parents.
Head over to RogerEbert.com
Oh, Happy Chinese New Year! Let's start my (supposedly) bad-luck Goat Year with the now-mandatory Letterboxd list of my film collection~
I have a really weird history with films– born in the late 80s, you'd think I would've grown watching loads of 90s kids stuff, but I actually grew up with a lot of Silly Symphonies (which were released in the 30s) and loads of Disney 40s, 50s, 60s, 70s stuff, plus a lot of more grown up 80s movies. Poltergeist, The Thing, The Fly and The Stuff were particularly scary stuff (and I'm pretty sure I was scared of yogurt or white stuff at some point).
I don't ever remember buying any original VHS tape, except for the rare birthday gift of a Disney's Sing-Along Songs chapter or that X-Men tape I have. My first DVDs buys were Coyote Ugly, She's All That and Loser — you can't blame me. I was a 15-year-old girl. The collection grew bigger, and possibly exploded during my years abroad. I'm nearing my 500th movie.
I would get a time machine, go back in time and have a torrid affair with 1930s Joan, if I could. xD I know this is a Sadie McKee still, but she was so good-looking in Dancing Lady.
Oh.mah.gosh.
It's a battle of the horse-riding sword-brandishing tough ladies that -actually- existed in real life, with lives brought onto the silver screen, beautified while being personified by THE faces of their own Golden Eras.
In the case of Greta Garbo, of course, with Hollywood in her most fun and most relaxed Queen Christina, often mistaken for a man and featuring the infamous scenes of Garbo kissing a lady and being romanced by John Gilbert while in mannish get-up. Then there's the Mexican and Latin movie classic diva La Doña Maria Felix as Catalina Erauso, escaping a convent and dragging it up as Don Alonso, making the ladies of the Peruvian Viceroyalty swoon in La Monja Alferez, with a twist ending to match Some Like It Hot.
And to quote Toni Collette:
We're women dressed as men dressed as women!
This is a tough one. I do have a terrible Greta Garbo bias, but I think I'm handing it down to La Doña on this one. Maria Felix is like the awesome fusion of everything that's good with both Greta Garbo and Joan Crawford.
We're still being pumped for Haider [1][2] with an (short) interview Tabu is doing with Rajeev Masand about the apprehension of playing this part, her choosing the role, and how her 'brand' of acting is most often remembered for her seriousness. Though I still owe Hera Pheri a rewatch, I don't think Biwi No. 1 classifies as one of Tabu's movies, she's hardly in it! I thought Aamdani Atthani Kharcha Rupaiyaa was funnier, though Kelki Dave stole that movie out of everyone.
https://www.youtube.com/watch?v=ydUt9GgHa9Q
The funniest bit is, of course, when it's pointed out that she refused Vishal's offered with a "I'm not playing Shahid Kapoor's mother," while bursting out laughing.
She also admits that maybe she's just lazy to pick films, so that's something else she has in common with my Yu-chan fandom, apparently. That's why there will be no other one quite like Joan Crawford. I've been re-connecting with Yu-chan, I'm having such fandom conflictive feelings.
I don't think you get to see this relaxed version of Joan Crawford very often. It's so freaking rare that she allowed someone to photograph her like that, even if it was for Life Magazine. It's almost as if early 1930s Joan was back.
More amazing photos over at JoanCrawfordBest.com
Ok, I admit I've been getting a bit crazed over Madhuri and Juhi over the past couple of days, and I was reading a double interview they both did for the promotion of Gulaab Gang, with the whole talk on female-centric films et all. I just thought: Joan Crawford.
We need a Joan Crawford revival, yo!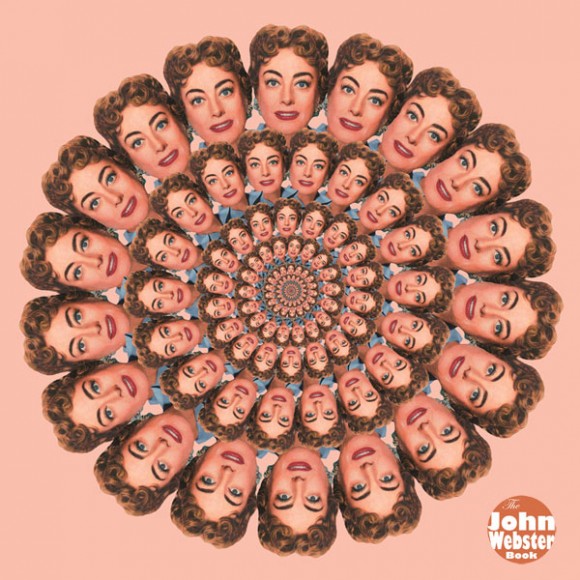 Since Madhuri wouldn't mind doing a musical, I propose a re-imagining of Torch Song for her. Coz, duh! Just switch the Broadway musical star to Bollywood, and you got yourself a Madhuri vehicle right there. You only need to avoid the blackface scene (lol!), develop better the relationship with Michael Wilding's character, and add a demanding choreography a la boastful excess Bollywood style. I'll need to re-watch it to figure out the whats and hows.
How about Autumn Leaves and Queen Bee as alternative?
Or a re-imagining of What Ever Happened to Baby Jane? with Juhi as Baby Jane! LOL! I LOVE IT! Now that I've seen her doing the evil smirk politician, I wanna see her in a Bette Davis grotesque role. That'll really stretch her acting. I dunno how the rat scene will fly in India, though.