Archives For canada
It took a while, but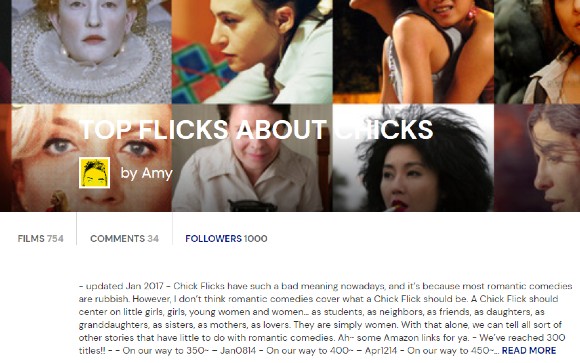 Happy 1000th fan!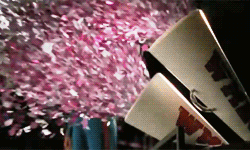 If you aren't following the list yet, you might discover a gem or two!
I finally took the time to catch up with all seasons of Orphan Black, which I had trouble sitting through during its first season… even though I think I might have actually sat through those 10 episodes on reruns without knowing they were 10 episodes. there's a slump there somewhere between the first 3-4 eps, but once you go through that threshold, it's a breeze worth the binge-watch. Season 2 flowed better as a viewing experience because half the first part rides on its S1 high and it sets itself for Season 3, which doesn't glide as smoothly.
But feelings have been had. In terms of Sarah dealing with Beth in a near-death dream sequence that totally reminded me of the Buffy episode, Restless… which interestingly fits into Season 4 of that show where they also deal with the military and conspiracies xD
Feelings were also had because of that messy relationship between Cosima and Delphine, sidetracked by Shay. I haven't had the fandom feels in so long… and it's Cosima's relationships because Sarah-Paul is so impersonal, and Cal -as good as he may be- has been mostly off-screen history. It's Cosima and Delphine because I'm a sucker for that "I'll give you up for you" thing, and Cosima with Shay because- man, Shay's gotta be bad for Cosima's heart. She seems soooooooooo damn good and caring, it's gotta be setting up a heartbreak even though it would be "Delphine is your monitor 2.0" and it's only been freaking 19min. of them together through the whole season.
https://www.youtube.com/watch?v=9ZKDbIlnr4s
And man is Ksenia Solo as Shay the type. Yup, there's a type. Carly Pope meets Juno Temple. lol
Merry Christmas, everyone! I spent all day listening to Xmas music xD
During this year's family dinner, I made a decision on my New Year resolution- I bow to try to not be a moral superior asshole in discussions. And I kowtow to those I had ugly discussions with (if any), if I ever made you scream at your screen- I'm sorry. I had an ugly discussion about food! FOOD! A discussion on food got ugly! LOL It was like being on an internet forum, and I kept feeding the troll. I'm sorry.
Anyway~
Today I decided to not stress over my End of the Year list any longer, so I finally published my list of Favorite Films of 2015~
I managed to get 195, without counting the films that I didn't rank because I don't rate certain documentaries. I managed to squeeze in Carol, The Revenant, and Spotlight… which did almost crack my Top10 Films in English. I wonder if I hadn't post the list, if it would've placed differently.
Oh, that also means that, just like my movie collection, I've segregated my lists by languages. There's a general list, but also included lists for films in English, Chinese/Mandarin, Indian, Latino and Miscellaneous languages, which includes all languages that I didn't watch enough films for a proper Top10.
It's out, it's out! You know what to do~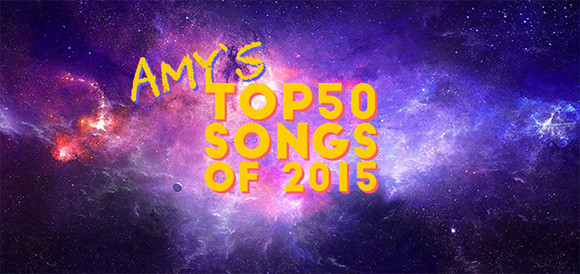 Yup, once again~
Back in 2010, the YAM Magazine website was launched officially— it was my grandpa's 5th death anniversary. Today, it's his 10th year anniversary… also it's the 5th YAM web anniversary! Numerology galore~~~
Anyway~ I posted my 2015 music highlights~ early, once again. There were a few albums of my biases, but most of these picks are new people I've begun following this year. So… happy listening!
Spain vs. Canada – GO!
The birth of the Road Music Video~ or maybe it's just the Warner re-purpose.
*swoon*
Sense8 really took me back to As If. xD
Well~ that was a LONG process. Buth ere it is, after nearly four months of movie-watching and voting… the YAM Magazine team's favorite movies of this decade so far~ Hope you find one you like, discover one… and that we included some of your favorites!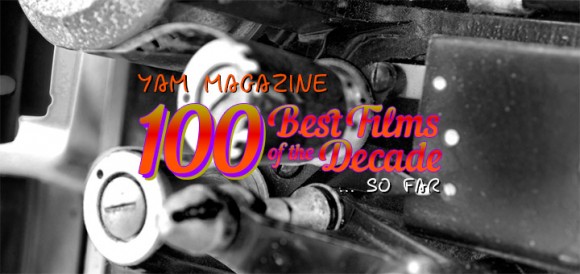 I won't lie to you- I searched for "Naked Beef" first, then for "Beef Naked" LOL
I had been using my wiz google skills to try to find some songs released circa mid early millennium (2000-2002), once that failed a couple of times, I went in deep into my disc backups. After some digging around through old-OLD really purani school files… which were mostly poorly labeled (Hey! I found a Psy and Jolin Tsai tracks with no names downloaded circa 2005), I found what I was looking for et more~
What's rare and I might post?
Amanda Latona – Can't Take it Back
Amanda Mumba – Everybody Doesn't
Ano – 4 tracks of Fruits from the Tree
Marit Larsen & Marion Raven – Synger Kjente (or ten tracks off it)
Out of your Mouth – Music (Madonna Cover)
Tangleroot (20 tracks)
The Sunwater Diaries [1] (2 tracks)
Capitanes de Lata (the Gloria Maria Solaris children play)
so if any of those search words bring you here, let me know.
Anyway, down the rabbit hole of Amy's memory lane that included pop, country, r&b, hard rock, metal, electro hip hop rock and what not~ I realized that I have Canadian years gap compared to many of my friends, knowing Canadians bands that had only-Canadian hits between 2003-2006. Out of your Mouth (above), GOB, Our Lady Peace, Billy Talent, Barlow [1] are some…
… and of course I remembered this video of Bif Naked. I knew she was ingrained in my mind because of Buffy, but this video for Tango Shoes and Bif Naked on a tank cruising through downtown Vancouver, Pender St. with spottings of Tinseltown and whatnot. Can't get more Canadian than that. I remember seeing the video on Much.
Oh, man~ it does take me back.