Archives For canada
It took a while, but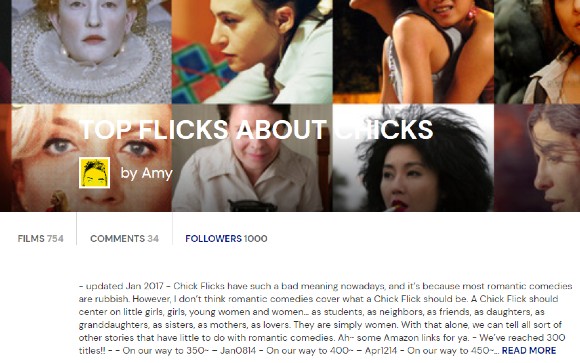 Happy 1000th fan!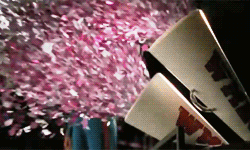 If you aren't following the list yet, you might discover a gem or two!
I finally took the time to catch up with all seasons of Orphan Black, which I had trouble sitting through during its first season… even though I think I might have actually sat through those 10 episodes on reruns without knowing they were 10 episodes. there's a slump there somewhere between the first 3-4 eps, but once you go through that threshold, it's a breeze worth the binge-watch. Season 2 flowed better as a viewing experience because half the first part rides on its S1 high and it sets itself for Season 3, which doesn't glide as smoothly.
But feelings have been had. In terms of Sarah dealing with Beth in a near-death dream sequence that totally reminded me of the Buffy episode, Restless… which interestingly fits into Season 4 of that show where they also deal with the military and conspiracies xD
Feelings were also had because of that messy relationship between Cosima and Delphine, sidetracked by Shay. I haven't had the fandom feels in so long… and it's Cosima's relationships because Sarah-Paul is so impersonal, and Cal -as good as he may be- has been mostly off-screen history. It's Cosima and Delphine because I'm a sucker for that "I'll give you up for you" thing, and Cosima with Shay because- man, Shay's gotta be bad for Cosima's heart. She seems soooooooooo damn good and caring, it's gotta be setting up a heartbreak even though it would be "Delphine is your monitor 2.0" and it's only been freaking 19min. of them together through the whole season.
And man is Ksenia Solo as Shay the type. Yup, there's a type. Carly Pope meets Juno Temple. lol
Merry Christmas, everyone! I spent all day listening to Xmas music xD
During this year's family dinner, I made a decision on my New Year resolution- I bow to try to not be a moral superior asshole in discussions. And I kowtow to those I had ugly discussions with (if any), if I ever made you scream at your screen- I'm sorry. I had an ugly discussion about food! FOOD! A discussion on food got ugly! LOL It was like being on an internet forum, and I kept feeding the troll. I'm sorry.
Anyway~
Today I decided to not stress over my End of the Year list any longer, so I finally published my list of Favorite Films of 2015~
I managed to get 195, without counting the films that I didn't rank because I don't rate certain documentaries. I managed to squeeze in Carol, The Revenant, and Spotlight… which did almost crack my Top10 Films in English. I wonder if I hadn't post the list, if it would've placed differently.
Oh, that also means that, just like my movie collection, I've segregated my lists by languages. There's a general list, but also included lists for films in English, Chinese/Mandarin, Indian, Latino and Miscellaneous languages, which includes all languages that I didn't watch enough films for a proper Top10.
It's out, it's out! You know what to do~