Archives For haruki murakami
I've got some pretty nice recommendations to share.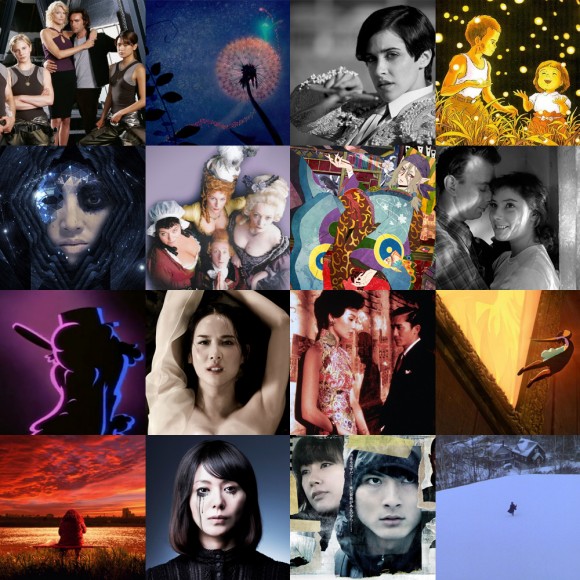 Nick, over at Anomalous Material, did his list of 13 Iconic Movie Images (for him). I thought I would share mine here since things have been a little on the weak side lately.
I dunno exactly why 13, but… it suits me fine. It gave me room to include things I wouldn't have included in the first place. I'm surprised I cut so many from my Top10 Fave Films, but I did manage to squeeze half of them in. LOL I also set myself two rules… no black and whites, or animated films. ;O
So here we go~~~
Tony Takitani

Continue Reading…
Hello to YAM012.
Goodbye (sorta) to YAM PDF.
Hello to yam-mag.com~
Head over, for the last time, to my portfolio to download the latest and last issue.
Bam! I'm into making lists now. xD
To push distributors, and tickle their curiosity, as well as showing them it can also be good business to bring Asian flicks. Plus, cinephiles would love a little more variety in their local theaters, and I bet regular moviegoers wouldn't mind one or two non-Hollywood blockbusters… after all, we already watch everything subtitled! We don't have an issue with them like some… other… people.
If Americans (and Canadians) complain about the little variety of Asian films outside martial arts, or auteur cinema – well, really. Stop complaining. It's even worse down here. If you got 5 releases a year (just an assumption), then we get one… if we're lucky. Sorry, I'm not so campy with J-horror… I'm a little tired. I must be too old for it now. LOL
MY85 made me realize that tomorrow is the 13th, so I decided to release this today.
Thanks to Julz, who's always a diligent writer.
and MY85… and well, Maca who keeps tracks of her films.