Archives For Chinese
It took a while, but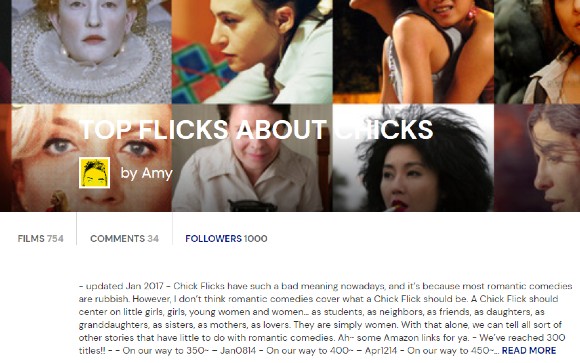 Happy 1000th fan!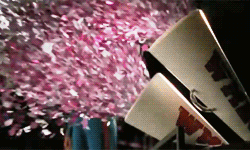 If you aren't following the list yet, you might discover a gem or two!
My only Letterboxd anticipated message came in the other day, but I took a little bit longer to post because the better side of my OCD got to me.
But here it is!
I went on a Stephen Chow binge, and got to watch a bunch of Hrishikesh Mukherjee films for MUBI. Not to be the Debbie Downer of the terrible 2020, but I hope 2021 picks up. This is the first time in my movie-watching history that I only have one single 4-star rating in my Year Films Ranked list. Two titles if you consider Marona's Fantastic Tale.
This 2021, I have decided to shut off social media and restart blogging once again. It doesn't matter if it's into a blackhole of information. I've started with this Spanish translation of a review for Zoya Akhtar's Dil Dhadakne Do, since the film is in rotation at the Indian entertainment channel ZeeMundo. We also have a proper Spanish title for Haider (!).
Greetings, my fellow lurkers, if you are lurking still. Knowing that I haven't updated anywhere and I'm hardly active on social media, I just wanted to say that I haven't died and haven't been swallowed by the Earth. I hope 2020 didn't wreck you, and that 2021 finds you in a more… calm path.
As I sit here making plans of wanting to do a lot of things, and then getting nowhere, I reminisce the days of internet freedom when roaming through websites was like the wild west. And that's when I discovered Xiami— according to WP word search find, the earliest mention of the music site on the blog dates back to 2010… with an even older mention of forgotten HaoTing. lol Since then, over a decade ago and many an indie Chinese music discovery, Xiami had been part of my daily life for thousands and thousands of days.
So it is with great sadness, but hardly any surprise, that I report that Xiami will be no more… on February 5th this year, to mark my 35ths birthday, nonetheless. End of an era for my music streaming, end of the era… of my youth, I suppose. With my only consolation prize that a lot of Chinese music is already available on not only iTunes and Spotify, but also on YouTube. I just need to re-find them and subscribe to whatever their channels are. It will be, of course, a lot more difficult to discover brand new Chinese music.
It's unbelievable how quickly the year has come to an end. And though there's still so many hours of un-watched films, we must all begin sharing our End of the Year lists.
As per tradition, here's my 2018 music highlights. As Jocelle pointed out, might change drastically midway through 2019. LOL Remember when Su Yunying released an album on December 31st? Chinese people got no chills.
I'm a Ni Ni stan now, have I mentioned it before? No? I really REALLY enjoyed watching Mo Zhang's Suddenly Seventeen (28岁未成年). The ending is a bit straight rom-com, but Ni Ni— Woah. She was amazing.
Cfensi has always loved Ni Ni, so she's also gushing about this new photoshoot for The New York Times Travel Magazine by photographer Yin Chao (尹超), centered on Nanjing Girls and also featuring actresses Hai Qing, Yang Zishan and Mei Ting, as well as model Bonnie Chen.
The favorite shot, tho, the watermelon one~ xD
You can also follow Yin Chao's activities on his studio's Weibo— SUPERSTUDIO.
Also, I haven't even gone through 5 episodes of Lost in 1949 (脱身), but I'm looking forward to Rise of the Phoenixes (天盛长歌) :)
Mamamoo has officially become the group with most albums in my music collection— officially 8 albums; but honestly it's 9 albums (with a double Purple edition), plus a SolGam tape, a SolGam LP, two kihno kits, a DVD and a BR of Moosical. LOL
Once upon a time, there were five albums by P!nk, but there were also six albums by the BackStreet Boys, six Hanson albums, six Westlife albums, four turned to five Marit Larsen albums, five Salyu-related albums, five albums eventually turned to seven by BiBi [it became viral on Weibo xD], seven albums by Shiina Ringo, seven albums by Bjork— altogether, I have 6 Brown Eyed Girls-related albums but that's three albums, a fancy collectible repackage and two GaIn minis. Phew.
Also~
Feelings. Feelings were had. Despite this divide of video/screen, I felt that. Faye's that good. Imagine being there sitting in the PhantaCity studio watching a video of Faye Wong singing Dreams (梦中人) and, all of a sudden, Faye appears on the stage, right there, in front of your eyes. Woah. Shivers down my spine.
Truly a legend.
I honestly don't have the time to keep up with variety shows on a regular basis, but this showed up on my YT recommendations and I couldn't pass up the opportunity to watch Leehom on a duet with Han Hong. It gave me goosebumps. I love Shangri-la (心中的日月) on its own original version, but this arrangement for Come Sing with Me (我想和你唱) just gave me the chills.
Han Hong's voice goes so well with Leehom's. ToT
Also, DAMN~ I used to not give much for Hebe's voice, but girl has continued surprising me all decade. I don't remember her being much of a vocalist, but I'm shooketh with her performance of Angel Devil (魔鬼中的天使). I wonder if she found Julio Iglesias' not-so-secret microphone stash.
Leehom also got better. Maybe they're all getting better sound engineers.
*(%&#*&$(#*&$*#&%*(
expletive~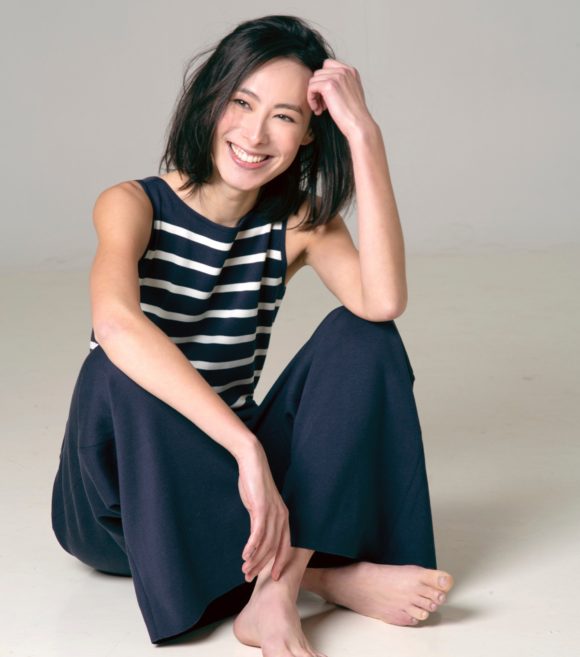 Any Isabella is better than no Isabella at all.
It's winter down here. My cold resistance has gone down since my not-even-cold Canada days. I even use an electric bed warmer because my room gets so cold, it's got a breeze with windows closed. lol Anyway, since I'm on the topic, and calling for donations to combat the winter in the South is a yearly tradition that's never-ending, I thought I would do a post on the Tibetan heating systems. I actually only saw these on various broadcasts of -probably- CCTV's Yuanfang de Jia (远方的家).
This is a Kang (炕, from the Chinese "to bake or dry by the heat of a fire") or a "bed-stove".
Basically, you grill yourself in winter. Like I do with my electric bed warmer. xD
Like European ceramic stoves, Korean Ondol (온돌) underfloor heating, or… well, modern heated ceramic tile floor; a Kang is designed to keep you warm, especially in cold winter nights; like it is mentioned on Coldland People (寒地百姓吟, aka. Han Di Bai Xing Yin), the Tang Dynasty poem by Meng Jiao (孟郊) that starts with the following lines:
无火炙地眠,半夜皆立号。
冷箭何处来,棘针风骚骚。
霜吹破四壁,苦痛不可逃。

Translated on the Wiki page as: No fuel to heat the floor to sleep, standing and crying with cold at midnight instead.
Source: Baidu [includes a detailed explanation of the verses]
Appreciation for coal miners and heat aside; as fancy as floor-heating may look nowadays with ceramic tiles and electric heating. It all started with ovens built with brick and/or clay. A relatively more cost-efficient way to keep families in the South from freezing themselves to death.