Archives For ayumi ito
It took a while, but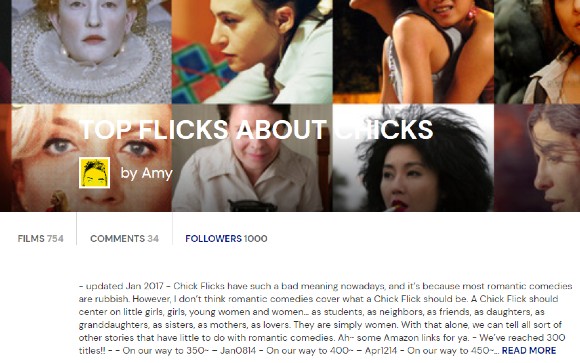 Happy 1000th fan!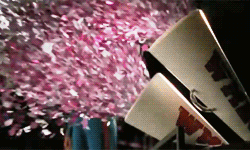 If you aren't following the list yet, you might discover a gem or two!
Bless my heart~ I'm the only one celebrating 15 years of Shunji Iwai's All About Lily Chou Chou xD but if you are too, drop me a line! Tell me how much the film has affected your life~ As a celebration, I sat down for a re-watch and a brand new 'more professional' review.
I also sat down for my first watch of Shunji Iwai's latest— A Bride for Rip Van Winkle. It was glorious. At the moment, it's battling it out with Kubo for my #1 spot~
Oh, Happy Chinese New Year! Let's start my (supposedly) bad-luck Goat Year with the now-mandatory Letterboxd list of my film collection~
I have a really weird history with films– born in the late 80s, you'd think I would've grown watching loads of 90s kids stuff, but I actually grew up with a lot of Silly Symphonies (which were released in the 30s) and loads of Disney 40s, 50s, 60s, 70s stuff, plus a lot of more grown up 80s movies. Poltergeist, The Thing, The Fly and The Stuff were particularly scary stuff (and I'm pretty sure I was scared of yogurt or white stuff at some point).
I don't ever remember buying any original VHS tape, except for the rare birthday gift of a Disney's Sing-Along Songs chapter or that X-Men tape I have. My first DVDs buys were Coyote Ugly, She's All That and Loser — you can't blame me. I was a 15-year-old girl. The collection grew bigger, and possibly exploded during my years abroad. I'm nearing my 500th movie.
They got you, didn't they? You thought, woah~ Ayumi Ito is playing a spy. But no~
Ayumi Ito items in English are often hard to come by because her (mostly) English fandom is non-existent. However, I did ran into this photo of her for the Mata Hari collection that Annie Lee did four or five years ago alongside Josie Ho and Hilary Tsui. I don't know much about fashion… but all in the name of Ayumi Ito xD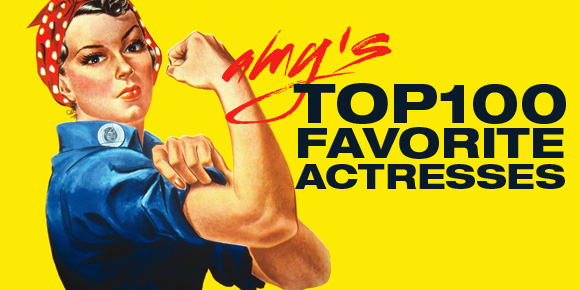 Too much awesomeness into one.
What made it to the list and where it placed? Some of my biggest biases placed lower than expected, and some that I don't want to be my bias placed high on there~
I also made a [nomination] list of all my favorite foreign things of the last decade. If I had included all movies, general suspects would have applied (eg. Children of Men, Dancer in the Dark), but still remains a very ME list. I hope you like the selection, and don't hesitate in suggesting films to watch.
I remember the first time I got to watch Swallowtail Butterfly and found it interesting that Ayumi Ito spoke a couple of lines in Mandarin. Later I was surprised she was in the cast of The Go Master; it just seemed like Ayumi Ito had maybe some interest in working outside Japan. Interestingly, she's also the one Japanese actress working in Kpop music videos [1], and I know for certain she speaks pretty good English.
Then again, Japan doesn't seem to like its actresses trying to work in other markets [eg. Rinko Kikuchi, Koyuki xD]. I wonder if she hasn't considered working in the US or Europe, or maybe they don't consider her Japanese enough or hot enough. After all, US and European casting seems to be so random at times.
Anyway, while googling a photo of Ito for the previous post, I ended up running into this short film she did back in 2005 directed by someone called Nomura Yasuo (野村泰夫) titled Shanghai Lian Xiang (上海恋香) or translated to Shanghai Love Fragrance… or possibly referring to the smell of incense. The short that lasts 50ish minutes sees a Japanese young woman (I don't think they mention her name) that arrives to Shanghai to deliver her grandmother's ashes to the bay because she had spent the 1930s in the Japanese concession of the city. In there she met a young Chinese man and fell in love… and it's all melancholy and sadness due to the events of the time.
[iframe height=380 width=580 src="https://player.youku.com/embed/XNzkyMjg4NTY=" ]
There's no much info except for this page.
Ito plays both characters of the woman and the young version of her grandmother, with dialog in different levels of Mandarin and Japanese. It gets a little confusing when you have to read Japanese for big chunks of Mandarin, and Chinese characters for most chunks of Japanese dialog xD But I think you get the point across.
You gotta get your Ayumi Ito fix any way you can.
There's also a song that plays throughout~
春天来了树发芽
冬天来了飘雪花
你等的人等来了吗
我还在等我还在等
我还在等他
千山越过到你家
万水越过到我的家
你找的人找到了吗
我在寻找我在寻找
我在寻找他
夏天来了花儿美
秋天到了云追月
你等的人等来了吗
我还在等我还在等
我还在等他
I finally re-watched my BR copy of Kuch Kuch Hota Hai — Kajol's eye makeup close-up in THAT scene on a big screen is stunning — my third time overall since I began watching Bollywood films and the best 9 hours of my life.
While watching KKHH last night, right after catching the trailer for Japan's remake of Love Actually, it made me think what the world of Kuch Kuch Hota Hai would be like through the eyes of Shunji Iwai. Of course that would mean several cultural changes and cuts for length. I'm uncertain on whether I would place the main characters as college students or last years of high school… or even whether the school years should be taking place in the late 90s.
What I was more focused on is the characteristics of the actors and their characters. For Kajol's Anjali, I knew I needed someone who could be one of the boys but at the same time should be physically interesting, and I immediately thought of Ayumi Ito. Her boyish aura is best shown by her character in SOLANIN — her squishing the beer can is burnt in my mind — while having a sort of rough exterior. I know a lot of people who don't mind Ayumi Ito, but I also know of some of these people who… given the time… were taken by her. So I don't have any doubt in her talent.
Next up — I know SRK's role is pivotal because Rahul is the epitome of the Bollywood heartthrob dufus, but I'm taking it down a notch. I'm not very knowledgeable about Japan's heartthrobs, but I don't want someone who would be too pretty to make guys nervous nor a guy that's more of a guys' guy. I thought Shugo Oshinari would be a nice middle point.
Continue Reading…
I really can't remember exactly when I started out the Top Flicks About Chicks list on MUBI, but it must have been around the same time I wrote how Chick Flicks was a doomed genre in regards of critics. So it might be almost 4 years… and I've finally reached 300 titles in the list!!!
A Chick Flick should center on little girls, girls, young women and women… as students, as neighbors, as friends, as daughters, as granddaughters, as sisters, as mothers, as lovers. They are simply women. With that alone, we can tell all sort of other stories that have little to do with romantic comedies.
The purpose of the list, of course, was to encompass an array of female character — not only in the binary sense, since the list also includes men/boys who identify as women/girls… and viceversa — of various cultural, ethnic, social backgrounds. Not favoring one genre over the other, not valuing dramas over comedies… just simple stories about different women.
Though I'm sure the list could be longer, that's 300 feature length films out of the 2896 (counting shorts) currently rated on the site- that's roughly 10% so I suppose the list could expand to up to 500 or maybe 1000 once I reach 5000 or 10000 rated films on the site.
I picked 25 of the 300 films to illustrate some of the variety (I hope it's AS varied as I intend the list to be), though I ran out of picks and couldn't include any of the 'older' female characters. If I could pick 5 more, they'd be: Lemon Tree, Frozen River, Late Bloomers, Mother, For 80 Days.