Archives For stefanie sun
My yearly tradition~
(even though I haven't been writing at all~~~ lol)
I hope I get to be more productive next year.
Happy listening~
I'm the crazy lady of Best Of lists~ so here's another one.
But if you're lazy, I've set up (almost) complete playlists on Xiami and YouTube.
I've got some pretty nice recommendations to share.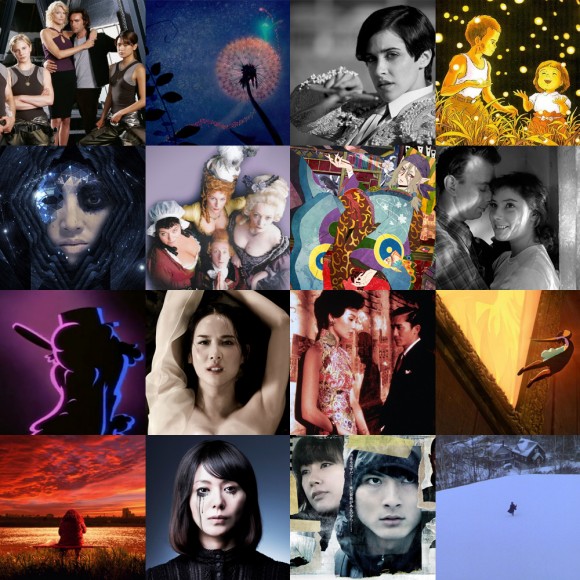 I put together my lists of Top15 Movies, Bottom15 Movies, as well as my Top15 Albums from 2011.
BiBi's Sherlock Holmes
I am just in love with this new track 福尔摩斯, which apparently is Sherlock Holmes' name in Chinese xD. Can't wait for the new album, and actually get hands on lyrics on WHY it's called like that… like I did with Canned Fish~~~ LOL
The arrangements on the song is quite simple compared to other more elaborate BiBi songs, but that styles suits her great because her voice sounds quite amazing. At first I was struck at how soft the song started, which then builds up. After a few listens — yes, I've listened to it multiple times already — it struck me like a really soft version of Eason Chan's Exaggerate [1] which then turns into this classical sounding Stefanie Sun-type song. I love it. At the same time, you can listen to BiBi's voice and it's all the much better xD
There's this funny thing about fandom, they just don't care about anything else that doesn't directly affect fandom. So unless X-member of boy/girl group is directing a movie, you won't hear who's directing a film.
But then again, that's what generally happens anywhere.
I just wished, at least, that labels would care to put this information down in their description fields… to make it easier. I know Chinese/Taiwanese music videos have the information — most of the times — of who wrote the music, the lyrics and who directed all in the video… but it makes it really REALLY SUPER REALLY hard for us, who don't read character. For a two paragraph post, I have to spend 1hr (maybe) getting the character on paper, then using Japanese handwriting input or the Kanji dictionary to get the characters into a browser, and then search for it. And that's just the bit where I get the names xD
Anyway, I feel illuminated because I have discovered 5 important names that I will highlight in this post. But since no one is more important than the other, it will be from most recent mentioned in the blog.
First, Bounce (比尔贾) of Bounce Visual Creative… the director of one of my latest fave music videos: Stefanie Sun's The Kingdom of Fools, a song which bring me to… Francis Lee (李焯雄), a Taiwanese lyricist who wrote Sun's lyrics for that song, as well as being in charge of many of the songs in BiBi's NOW/WOW album… as well as the Canned Fish song.
Then theres' COSMOS, aka. Yingzhi Chen (陳映之) who directed Elva Hsiao's Let Love Fly, other artists… and has recently directed this new girl group called Dream Girls and their MV for Tears Should Also Be Beautiful… a song which was written by famous Taiwanese songwriter Yao Ruo Long (姚若龍), who is the one who wrote one of my 2010 faves- Broken by Jing Chang.
And finally, another video for Dream Girls (this time I'm Your Dreamgirl) directed me to Yi Ren Chen (陳奕仁), the MV director of such gems such as Incomparable Beauty and Little Love Song – all by Sodagreen ;D
—
I feel like I learned something important these past few days of posting CMusic MVs. LOL Too bad I still haven't finished Chinese homework and it's nearly 4am.