Archives For guillermo del toro
It took a while, but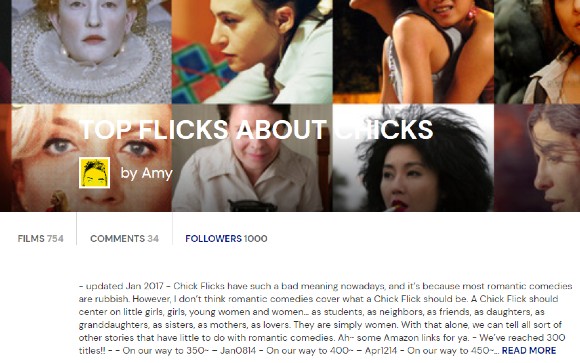 Happy 1000th fan!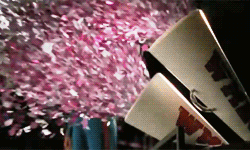 If you aren't following the list yet, you might discover a gem or two!
You know, for a year when I didn't watch that many movies, I'm doing pretty good. LOL Confession! I haven't been following award season, it does feel like it's my second or third year already. I do know that people have been freaking out because all critic guilds and industry guilds have been awarding all different movies.  As the saying goes~ todos parecen más perdidos que cuy en tómbola!
Here's my Spirit Award one.
Light blue highlights mean watched, hot pink are pending, and green on the queue already.
My favorite competing film this year (so far) is Lady Bird coz it got me in the feels. I wouldn't mind The Shape of Water winning, though. Considering BAFTA nominations (Producers' Guild win and Directors' Guild nom), The Shape of Water does seem to have a love more momentum than actors-backed Three Billboards, and this one also has a strong BAFTA showing.
Fun fact, yo! Darkest Hour, Phantom Thread and Victoria & Abdul are [most likely] the first Chinese-backed films that make it to Oscar. All backed by Perfect World Pictures (北京完美影视传媒) [1].
Well~ that was a LONG process. Buth ere it is, after nearly four months of movie-watching and voting… the YAM Magazine team's favorite movies of this decade so far~ Hope you find one you like, discover one… and that we included some of your favorites!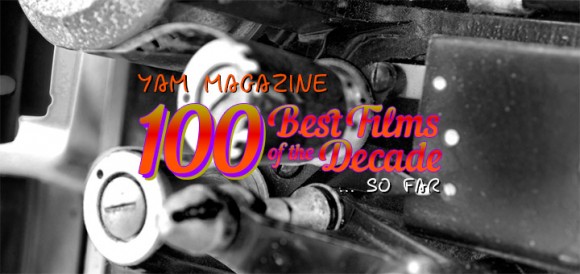 Oh, Happy Chinese New Year! Let's start my (supposedly) bad-luck Goat Year with the now-mandatory Letterboxd list of my film collection~
I have a really weird history with films– born in the late 80s, you'd think I would've grown watching loads of 90s kids stuff, but I actually grew up with a lot of Silly Symphonies (which were released in the 30s) and loads of Disney 40s, 50s, 60s, 70s stuff, plus a lot of more grown up 80s movies. Poltergeist, The Thing, The Fly and The Stuff were particularly scary stuff (and I'm pretty sure I was scared of yogurt or white stuff at some point).
I don't ever remember buying any original VHS tape, except for the rare birthday gift of a Disney's Sing-Along Songs chapter or that X-Men tape I have. My first DVDs buys were Coyote Ugly, She's All That and Loser — you can't blame me. I was a 15-year-old girl. The collection grew bigger, and possibly exploded during my years abroad. I'm nearing my 500th movie.
I'm terrible with timing, aren't I?
I'm always dissatisfied with my end of the year lists, but I supposed a WHOLE year of catching up is good enough for me to have a proper idea of what I like, right? I managed to squeeze in 227 movies, the rest is history. I hope you like it, that you don't hate on me for not including some of your faves, that you celebrate that we loved some of others, and that you love me for introducing you to one title you missed.