Archives For laura linney
It took a while, but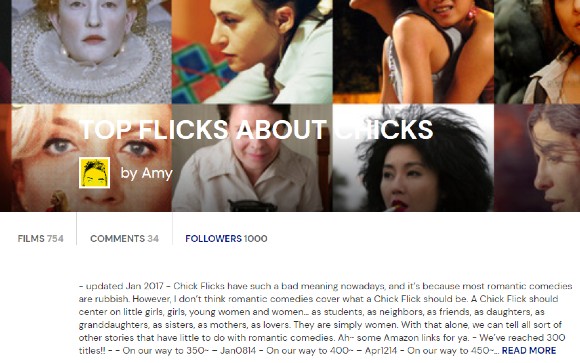 Happy 1000th fan!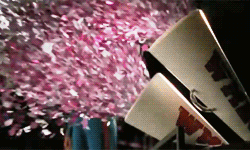 If you aren't following the list yet, you might discover a gem or two!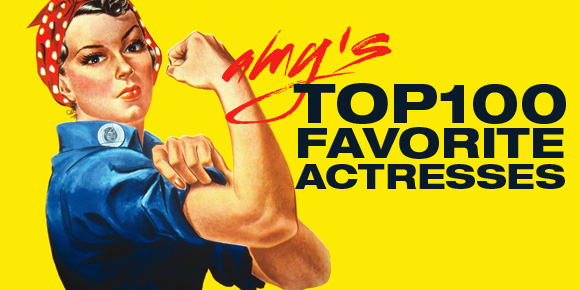 Too much awesomeness into one.
What made it to the list and where it placed? Some of my biggest biases placed lower than expected, and some that I don't want to be my bias placed high on there~
I was finally doing some room cleaning, and ran into this plastic bag that had a whole bunch of the tickets of movies I caught while living/staying in Van. The results? Of course, I spent over two hours trying to make out some of the fade tickets, arranged them and put them in order of attendance.
The first movie that I caught there was Hulk at what used to be Tinseltown Cinemark. The first two columns cover my first year of studies. My maximum number of movies a month was 9 flicks in January 2004 (Cold Mountain, Big Fish, Peter Pan, 21 Grams, Along Came Polly, Monster, Butterfly Effect, The Cooler and Ginger Snaps 2), April 2004 (Hellboy, The Delicate Art of Parking, Kill Bill, Connie and Carla, Home on the Range, The Punisher, Dogville (twice) and Man on Fire), followed by July 2006 (Devil Wears Prada, The Omen,The Lake House, The King, PotC 2, Lady in the Water, Strangers with Candy, and an unidentified movie that's already faded) with 8 flicks.
I really can't remember exactly when I started out the Top Flicks About Chicks list on MUBI, but it must have been around the same time I wrote how Chick Flicks was a doomed genre in regards of critics. So it might be almost 4 years… and I've finally reached 300 titles in the list!!!
A Chick Flick should center on little girls, girls, young women and women… as students, as neighbors, as friends, as daughters, as granddaughters, as sisters, as mothers, as lovers. They are simply women. With that alone, we can tell all sort of other stories that have little to do with romantic comedies.
The purpose of the list, of course, was to encompass an array of female character — not only in the binary sense, since the list also includes men/boys who identify as women/girls… and viceversa — of various cultural, ethnic, social backgrounds. Not favoring one genre over the other, not valuing dramas over comedies… just simple stories about different women.
Though I'm sure the list could be longer, that's 300 feature length films out of the 2896 (counting shorts) currently rated on the site- that's roughly 10% so I suppose the list could expand to up to 500 or maybe 1000 once I reach 5000 or 10000 rated films on the site.
I picked 25 of the 300 films to illustrate some of the variety (I hope it's AS varied as I intend the list to be), though I ran out of picks and couldn't include any of the 'older' female characters. If I could pick 5 more, they'd be: Lemon Tree, Frozen River, Late Bloomers, Mother, For 80 Days.
Re-pimping this old list~ xD
It's always been tough to be a working actress on the big screen, as you turn a little older, offers often seem to be linked to "being someone else's mother," but cable television seems to be becoming more and more attractive to not only writers – because they get to write more challenging stories and skip censors – but also to women who were movie actresses and have found new complex roles to take on.
you can read the whole thing on YAM Magazine~
Couldn't resist to use this image as the main film here xD
Can't help myself, and I haven't even seen The Tourist. Look, I love movie stars… I'm sure I'm going to go "oh, it isn't THAT bad" but I can even say when things should be awarded or not. xD But then again… ratings~
I'm just glad Timberlake wasn't nominated in anything.
And since we're speaking about out of their league: Lea Michelle for Glee is completely out of her league in her category against Toni Collette, Edie Falco, Tina Fey and Laura Linney. Look, I love Glee – don't really watch 30 Rock, didn't warm up to Laura Linney in The Big C, don't like Edie Falco's Nurse Jackie character, didn't completely loved Season 2 of United States of Tara – but Lea Michelle is out of her league. xD
Because the list is oh so long, just posting film…
Hello to YAM012.
Goodbye (sorta) to YAM PDF.
Hello to yam-mag.com~
Head over, for the last time, to my portfolio to download the latest and last issue.
This is what I'm currently watching… on the air. Nothing to do with keeping up with any programs, though I should really find some time to watch Lost, True Blood, and still need to catch up on Mad Men S3. But alas, my Dead Like Me box-set just arrived – I didn't know it came with the tv movie xD – so I guess I will be watching that the whole month.
– The Big C – for Laura Linney… and I love anything Showtime, most the times.
Didn't love the pilot, the commercial I posted had pretty much all the funny parts… but I liked the interactions. My favorite line was that one with Gabby Sidibe. About being skinny and a bitch, or fat and jolly. Coz it's so true. LOL
About:
Laura Linney plays a woman diagnosed with… what appears to be final stages of some cancer. She is considered boring by her son and husband, but wants to be the one staining her sofa with juice/wine. She also wants to eat onions, LOL Plus, her brother needs to take a shower. xD
I have a feeling I'm gonna love this show. Though, Linney's character needs a hotter husband. I'm sorry, I'm shallow… I enjoy Oliver Platt's acting as much as the next fella, but come on. It's getting surreal to the point where 99% of female leads have average or below average good-looking male co-stars.
[iframe width="560″ height="349″ src="https://www.youtube.com/embed/ey-mE3ji4mU?rel=0″]
Happy Chinese New Year!
Yes, it's your favorite movie to hate. LOL
We've got a very cool issue this month, but I'm not gonna ramble what's in it.
Just head over here to download it and read it.