I'm probably two weeks ahead, compared to my Ballot posting last year, which means my Independent Spirit Awards ballot is still halfway done, but my Academy voting ballot is pretty complete.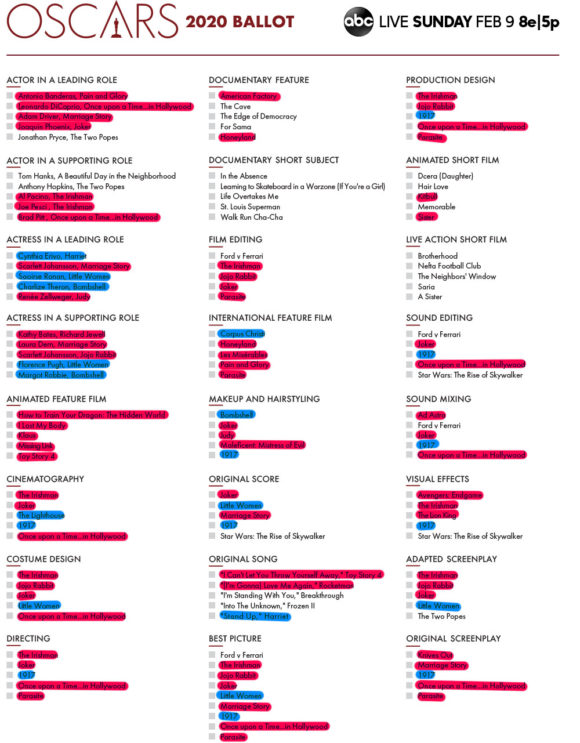 I might end up watching The Two Popes, but all I'm really waiting for to open in theaters is Bombshell (which opens this Thursday), Little Women and 1917. Harriet is never going to open down here, but I really got a soft spot for this type of movies.
I'm really REALLY surprised Girl in the Hallway didn't make the cut. You can watch the short on Vimeo.