Archives For kate winslet
It took a while, but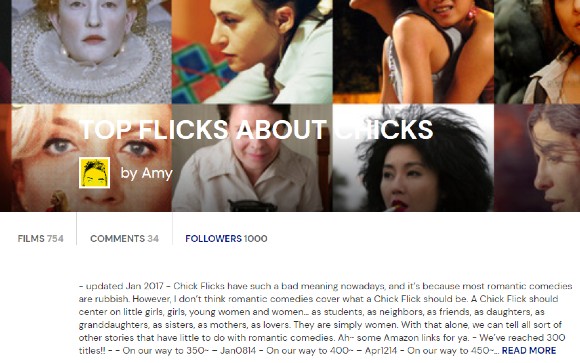 Happy 1000th fan!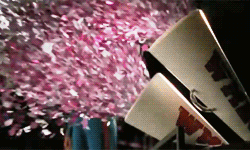 If you aren't following the list yet, you might discover a gem or two!
One go, not much thinking and over-thinking. Yup, this looks about right.
2000 – Crouching Tiger, Hidden Dragon
2001 – Moulin Rouge!
2002 – Gangs of New York
2003 – The Lord of the Rings: The Return of the King (because I have to)
2004 – Finding Neverland
2005 – Munich
2006 – Letters from Iwo Jima
2007 – There Will Be Blood
2008 – The Curious Case of Benjamin Button
2009 – District 9
2010 – Toy Story 3 (because you HAVE TO)
2011 – Midnight in Paris
2012 – Life of Pi
2013 – 12 Years a Slave
2014 – Boyhood
I struggled a little with LotR and (maybe) Toy Story, but I'll give it to them anyway~ I'm also a bit lukewarm about Finding Neverland and Midnight in Paris, and I totally warmed up to Life of Pi… though I don't mind Argo. With Boyhood over Whiplash (despite me liking the other one better xD), it makes the list a lot more larger than life.
Oh, Happy Chinese New Year! Let's start my (supposedly) bad-luck Goat Year with the now-mandatory Letterboxd list of my film collection~
I have a really weird history with films– born in the late 80s, you'd think I would've grown watching loads of 90s kids stuff, but I actually grew up with a lot of Silly Symphonies (which were released in the 30s) and loads of Disney 40s, 50s, 60s, 70s stuff, plus a lot of more grown up 80s movies. Poltergeist, The Thing, The Fly and The Stuff were particularly scary stuff (and I'm pretty sure I was scared of yogurt or white stuff at some point).
I don't ever remember buying any original VHS tape, except for the rare birthday gift of a Disney's Sing-Along Songs chapter or that X-Men tape I have. My first DVDs buys were Coyote Ugly, She's All That and Loser — you can't blame me. I was a 15-year-old girl. The collection grew bigger, and possibly exploded during my years abroad. I'm nearing my 500th movie.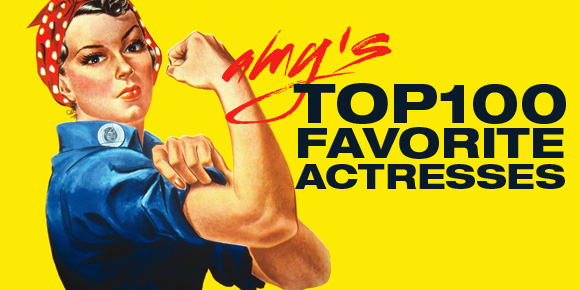 Too much awesomeness into one.
What made it to the list and where it placed? Some of my biggest biases placed lower than expected, and some that I don't want to be my bias placed high on there~
I really can't remember exactly when I started out the Top Flicks About Chicks list on MUBI, but it must have been around the same time I wrote how Chick Flicks was a doomed genre in regards of critics. So it might be almost 4 years… and I've finally reached 300 titles in the list!!!
A Chick Flick should center on little girls, girls, young women and women… as students, as neighbors, as friends, as daughters, as granddaughters, as sisters, as mothers, as lovers. They are simply women. With that alone, we can tell all sort of other stories that have little to do with romantic comedies.
The purpose of the list, of course, was to encompass an array of female character — not only in the binary sense, since the list also includes men/boys who identify as women/girls… and viceversa — of various cultural, ethnic, social backgrounds. Not favoring one genre over the other, not valuing dramas over comedies… just simple stories about different women.
Though I'm sure the list could be longer, that's 300 feature length films out of the 2896 (counting shorts) currently rated on the site- that's roughly 10% so I suppose the list could expand to up to 500 or maybe 1000 once I reach 5000 or 10000 rated films on the site.
I picked 25 of the 300 films to illustrate some of the variety (I hope it's AS varied as I intend the list to be), though I ran out of picks and couldn't include any of the 'older' female characters. If I could pick 5 more, they'd be: Lemon Tree, Frozen River, Late Bloomers, Mother, For 80 Days.
I've got some pretty nice recommendations to share.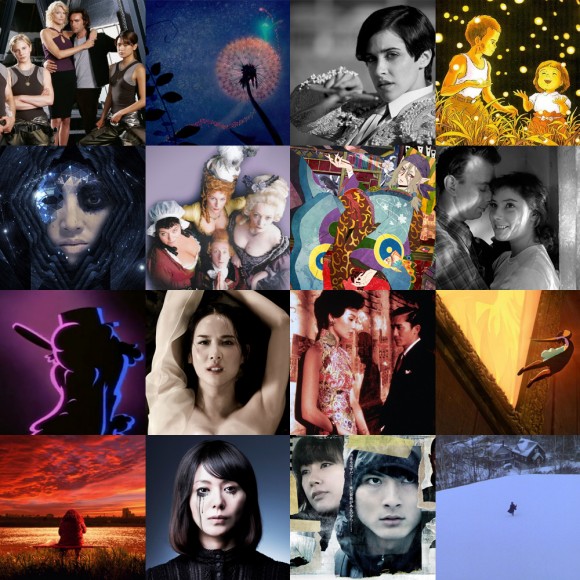 After some flame from their compilation of 135 Shots That Will Restore Your Faith in Cinema [1], Flavorwire is back with a new compilation~~~ this time around focusing on faces, their emotions and their beauty… to relative success. I don't think I could fault them… I had enough with Wong Kar Wai (included multiple times), multiple Zhang Yimou shots (and a double appearance of Gong Li to boot!), there was Park Chan Wook, Guillermo del Toro, Leslie Cheung's face.
It was a thing of beauty.
The only face I could possibly suggest would have been Greta Garbo's last shot on Queen Christina, but I'm content.
Nick, over at Anomalous Material, did his list of 13 Iconic Movie Images (for him). I thought I would share mine here since things have been a little on the weak side lately.
I dunno exactly why 13, but… it suits me fine. It gave me room to include things I wouldn't have included in the first place. I'm surprised I cut so many from my Top10 Fave Films, but I did manage to squeeze half of them in. LOL I also set myself two rules… no black and whites, or animated films. ;O
So here we go~~~
Tony Takitani

Continue Reading…
Triple threat post!
Kate Winslet + Kate Winslet's hair + Mario Testino x)
I gotta say I love that haircut, and my shortsightedness has never been able to imagine Kate Winslet would rock such a haircut. But wow, plus~ Mario Testino.
Always said I like his portraits more than his fashion photography, but then again I'm not into fashion. Unless it's totally fierce, they look fake to me. I usually hate them.
But these? *swoon*
Pure fierce~
In honor of Top 10 Films' 1st anniversary~~~
1. First Film: Enter the Dragon
I figured it must be one of my dad's favorites, since he's the one who got the tapes and did the recordings on the Betamax from tv broadcasts…
I literally know the dialog to Enter the Dragon ;P