Archives For rani mukerji
It took a while, but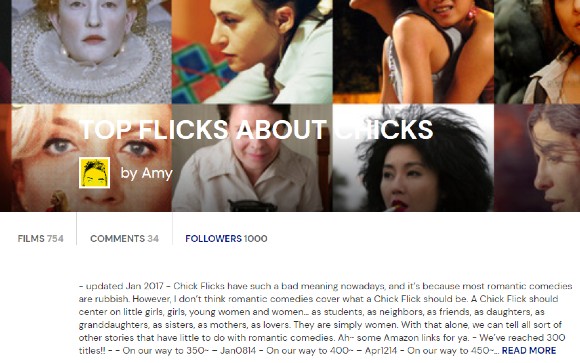 Happy 1000th fan!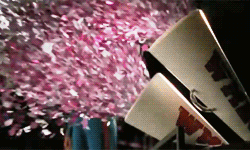 If you aren't following the list yet, you might discover a gem or two!
I ran into this video on YouTube from the Off the Great Wall channel, and they got a bit of flack over the fact that a vast majority of their picks (3 picks for each of the four speakers) were East Asians xD — only one South Asian pick, because Aishwarya has to be everywhere xD, and then there were the Asian-American (Lucy Liu, I don't think she's mixed… is she? And she makes it twice~), the Euro-Asian (but basically) Asian-Americans (Maggie Q + Olivia Munn), and (off the official list) the Euro-Asian (Thai-Swede Praya Lundberg).
The thing is beauty is such a subjective element- whatever floats your boat depends on who you are, cultural background, upbringing, etc. But I do agree with Dan (though he doesn't apply his own rule when it comes to Munn) — especially when making lists — Staying Power is important.
So I do agree 100% that Gong Li deserves that spot. She's fabulous and continues to be even more fabulous… In Bollywood talk, Gong Li basically started her career doing de-glam roles in banned Zhang Yimou movies. She was a villager so often, wife of gangsters; and in her 40s, she became an Empress. That's the complete opposite of the typical Bollywood heroine. She hasn't been acting much, but a couple of years ago she romanced Andy Lau in a sick powersuit, and just a year or two ago broke everyone's heart as the wife of a writer during the Cultural Revolution. This year? She's the baddie in one of the blockbusters on this season- The Monkey King 2. And yeah~ she still looks as fabulous as ever at 50 years old.
Besides staying power? Talent, especially when it comes to celebrities, you know? Someone that can do their job like no other? Interview (variety show appearace) perception is a big plus, but CV is important.
But sometimes, so it happens, I also break my own rules~ lol
Also~ my Pakistan, South East Asian, Middle East and Russian games are not strong. Neither is my Asian-Latino game. So forgive the lack of names there, and I do take suggestions (especially if they come with great movie recommendations~~~).
All below listed by seniority~
I'm maybe one of two (or three) people that actually liked Ghaath. Actually, scratch that- IMDb is showing me that, at least, 20 people have voted this movie over 6. So there you go, we're about 20 people. But maybe I have a strong bias, the film has a political moralistic theme of the late-90s early 00s era but avoids the masala shenanigans for the most part, it also has Anu Malik music — with two great songs that I enjoy — and the chemistry between Tabu and Manoj Bajpayee, who are also getting back together this year (after Salman in Jai Ho, Ajay in the upcoming Drishyam).
When a titillating item song comes on screen, I'm usually the one rolling my eyes at some of the embarrassment… and the Telugu film industry has usually taken the cake when it comes to silly sexism. Not even Tabu can escape it (her number in Pandurangadu gets the crown with that orange juice moment). However, I do remember the first time that I ever gasped seeing a Bollywood movie because *gasp* They kissed! It was the Chup Chup Ke [clip] number in Bunty Aur Babli. It was before I realized I did enjoyed seeing Abhishek and Rani together [1], but they were always married on film!
In the number for Teri Aashiqui Meri Zindagi, Tabu's character is never married to Manoj's, they fairly recently met at their family/friend's wedding and had their moment in Hum Bhi Samajh Rahe Hain [clip] — there sure is a lot of rain and white-wearing caressing and singing, but it's just playful boy-meets-girl girl-meets-boy, a lot of face-touching… but never EVER an engagement or wedding, yet… yet… there's this 20-second love-making behind a torn down hellenistic column that results in a baby. LOL
There's all sort of face and neck action foreplay (I'm like "Omo, omomomomomo I swear she's licking that neck") before the hellenistic column action, as well as the obvious after scene.
Of course there was a baby. There's never a sex scene in these movies that doesn't end with these consequences… it happens here in Ghaath, as it happens in Raiou.
Oh, Happy Chinese New Year! Let's start my (supposedly) bad-luck Goat Year with the now-mandatory Letterboxd list of my film collection~
I have a really weird history with films– born in the late 80s, you'd think I would've grown watching loads of 90s kids stuff, but I actually grew up with a lot of Silly Symphonies (which were released in the 30s) and loads of Disney 40s, 50s, 60s, 70s stuff, plus a lot of more grown up 80s movies. Poltergeist, The Thing, The Fly and The Stuff were particularly scary stuff (and I'm pretty sure I was scared of yogurt or white stuff at some point).
I don't ever remember buying any original VHS tape, except for the rare birthday gift of a Disney's Sing-Along Songs chapter or that X-Men tape I have. My first DVDs buys were Coyote Ugly, She's All That and Loser — you can't blame me. I was a 15-year-old girl. The collection grew bigger, and possibly exploded during my years abroad. I'm nearing my 500th movie.
I just posted my 350th review, Jigarthanda [also in Español], which happens to be my 30th (sorta) Indian film review. So~ commemorating! Here's a list of my first 30 Indian film reviews. You can actually see how my journey [1][2][3][4][5] has shaped up from DDLJ, KKHH and K3G YRF, SRK (and Kajol, though I posted her reviews later on) and Karan Johar-centric to Bhansali, Rani, Vidya, Madhuri, alternative Hindi cinema to regional stuff.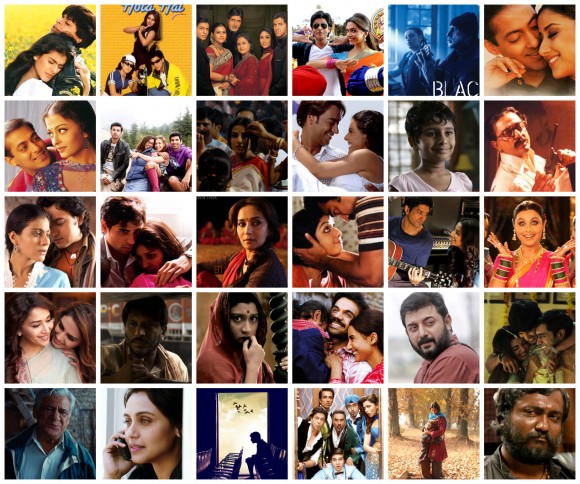 Here we go (in order of posting date):
Dilwale Dulhania Le Jayenge [tmb en Español]
Chennai Express [tmb en Español]
Bombay Talkies [tmb en Español]
Dedh Ishqiya [tmb en Español]
Goynar Baksho [tmb en Español]
Bangalore Days [tmb en Español]
The Hundred-Foot Journey [tmb en Español]
(I know, I know. Not strictly Indian but was produced by Reliance~)
Happy New Year [tmb en Español]
Jigarthanda
And if you want to keep track of my reviewed Indian films, go here: English, Español.
Oh, who am I kidding. What I love about the end of the year is all the Best Of lists, rankings and voting. Expect my annual Top50 Songs of 2014, My fave movies of the year, and My fave local 2014 releases. I might even have enough material for a 2014 Music Highlights.
We started voting early on the YAM Magazine lounge because we are all lobbying for our favorite films, and prepping our personal End of the Year lists. I'm the most serious of all because lists can only matter when you grab the biggest possible sample. Not watching Indian movies meant that I wasn't watching roughly 30-35% of the worldwide output.
So this is my first year online voting for Indian movies! I actually kinda like how MANY categories there are for actors to get a nod. LOL They don't always make sense (Superstar of Tomorrow, hahahahaha and the Male Thriller/Action is quite rubbish), but I'm generally happy when I get to vote for Tabu, Madhuri and Rani without much conflict. So~ YEAH!
You can vote here.
Since I got my computer back (and found a set of hindi fonts too), I've been playing around with a basic Rani Mukerji Fake Criterion collection. I decided to skip Kabhi Alvida Naa Kehna, but include Aiyyaa. I actually like the movie a lot more than I initially did. Plus, it's not a supporting role, so it beat out roles in Yuva, Bombay Talkies, Veer-Zaara, Kuch Kuch Hota Hai or Talaash.
Serious dramas lend themselves out for cooler Criterion covers, though I must admit that I liked the disorder in the Aiyyaa cover. And I have to apologize for the Laaga Chunari Mein Daag, I just couldn't think of any particular symbol from the movie… but at least I got to test out that new (tricky) hindi font.
I think I might do a Sanjay Leela Bhansali set.
I still think Paheli deserves a bit more than its current 6.8 IMDb rating, though I'm pretty sure it's gone up a couple of decimals since I first rated it. I just don't know why it was so difficult to find this clip of the ending credits song, Phir Raat Kati, which translates to something like Then the Night Passed. It sorta tells you a story throughout the song, and the choreography is super fun while not being your typical Bollywood number.
The music in the movie is also pretty good, with lyrics by Gulzar.
Too bad it's in this pretty bad quality clip, though it's better than the good rips of the credits with the small window.
I don't think there's been any significant update since April [1], but since my internal hard disk got busted after a sudden power outage, I lost my last mindmap. Instead of recreating it, I revamped it with some clean-up names and added some others. The clean-up? I got rid off Aishwarya (at least, until I watch other films of her), Nana Patekar (haven't seen him in a while), same with Arshad Warsi, Sanjay Dutt. Got rid off Kareena, Sonakshi Sinha, Abhishek Bachchan, Anushka Sharma, Ajay Devgn, Salman, and Preity.
Only filmmaker to go is M.F. Husain, because- well, no more films. Also, there's more order, because I'm lumping all Karan Johar directed or backed projects on his hub.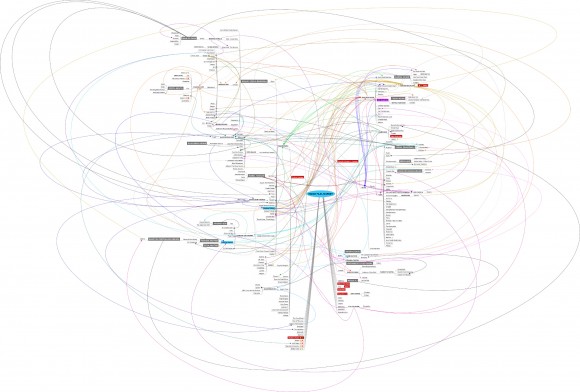 It's been a year yo! [1]
Objectively speaking, though I love Tabu with all my fandom heart, I gotta admit that Rani Mukerji is the best movie hub to start out. The only thing she's missing, really, is films with these other directors like Vishal or Vikramadytia Motwane. I doubt Imtiaz Ali would ever cast her in anything- besides, most his movies… though decent, are quite overvalued. Especially RockStar. And she was >THIS< close to getting to The Namesake, that really…
Rani's got Bhansali, Hassan, Balan, Konkona and Nawazuddin Siddiqui. That's of course on top of Shahrukh Khan, Aamir (and the other two Khans), Mani Ratnam, Juhi, and family connections aside, Kajol. And look at the times she's worked with Amitabh Bachchan… and even son. That's basically the whole contemporary commercial Indian film spectrum.
Tabu, on the other hand, has Vishal Bhardwaj and Gulzar, sure. She would also get Hassan (though not at his best), and Konkona… as well as Mani Ratnam, Amitabh, and Juhi (in her leading lady days) — probably more crossovers like Govinda and Salman. She also has Mira Nair and Ang Lee in her bag (though not strictly Indian-verse), and a whole bunch of regional films… but they're more Telugu than anything else. Then there's Nagarjuna. She had that symbiotic film-relationship to Madhur Bhandakar, whose career isn't very good at the moment, though I thought Heroine improved in the horrible story treatment he had in Fashion.
I haven't dared to watch Juhi's earlier filmography because there's so much early Aamir, and I'm not a fan of him in those days or Indian commercial films in general. Confession: Hum Aapke Hain Koun…! and Hum Saath-Saath Hain are pretty bad. Both the same director, a director Tabu wants to make a new comedy with. Not a comedy with Rajkumar Hirani, or a Motwane-backed project like Queen or Hasse Toh Phasee. She wants the dude that gave you Salman.
I'm becoming one of those fans that question her film choices. xD Having said that, I am still looking for Idee Sangati (or however you romanize it). I know Telugu films aren't my thing, and not even Manam is changing my position, but I need to watch that movie.