Archives For Short Films
It's a beautifully animated and textured short. Spooky enough, but I'm not crying, YOU ARE.
I like mentioned back in April [1], Yu-chan is featured on Hoshikuzu Scat's (星屑スキャット) most recent music video directed by Birds Without Names director Shiraishi Kazuya~ The song, titled Shinjuku Chanson (新宿シャンソン), is featured on Kesho-shitsu (化粧室), the first album of the drag queen group, and was written by multi-talented illustrator-actor-writer Lily Franky.
'Tis a thing of beauty~
Look at that trippy animation~
Sometimes I forget to share some of the short films I find online that I love. I was working on some of the MUBI film submissions and this came, which has just won the Irish Film & Television Academy Award for Best Short Film, which shows Emmet Kirwan doing some slam poetry to tell the story of a teenager who gets pregnant and raises her child, struggling to be an unwed Irish mother from a poor household in modern day Ireland.
I came to know about slam poetry via Shane Koyczan and his sequence at the 2010 Winter Olympics [1]. xD
I forgot to share this! Gobelins is always great for student animation, it seems the shorts they're posting on YouTube will be feature at the current Annecy Film Fest~ including this fantastic short by Fabien Corre, Sixtine Dano, Thibault Leclercq, Katie Sung Lee, Valentin Lucas, and Andrei Sitari.
It's gorgeously animated when a bar fights strikes involving a bunch of artists in 1910, Montmartre.
Pepsi is prepping for the upcoming year of the Monkey in the Lunar calendar and Chinese horoscope with a commercial on the legendary Monkey King full of nostalgia and tradition. The recount of the generational Monkey King is a bit choppy, but it gets to its point.
I'm enjoying all these liquor short films [1] that are coming up. I don't even drink. This time around Indian actresses Konkona Sen Sharma and Tillotama Shome are two neighbor friends despite their seemingly different personalities for a short sponsored by Seagram's Royal Stag.
Directed by Jaydeep Sarkar, the short seems to come as… sort of a clash with the image of a whisky brand. But I'll take it.
The struggle of concealing one's self.
Really hard-hitting ending.
Always good to keep an eye on Gobelin students. Really nice animation on this short~
Making Of Reel available on Charles Badiller's Vimeo.
Honey, I Shrunk the Kids meets Metamorphosis meets Eega.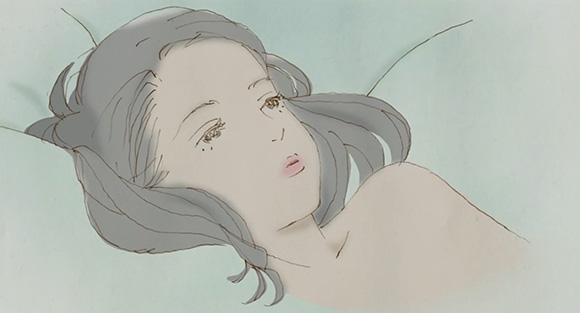 It's pretty awesome. You can watch it on AnimatorExpo.com
As of lately, India has had a er… quite "dynamic" back and forth in terms of LGBT standings. Though not long ago, Hijras won the right to be legally recognized as a third gender in the country, there's still this bit of problem when the Supreme Court went back to criminalizing homosexual relationships. But people have been fighting for their right to love~
Writer and filmmaker brothers Satyanshu and Devanshu Singh (who wrote the beautiful poems in Udaan) put together a beautiful (film) poem titled Ishq Ki Ijaazat – Let Love Be my Right, which features a voice-over by actress Huma Qureshi. Brownie points for Huma!
For this and Dedh Ishqiya ;)
Transcript of the English subtitles after the break~