Archives For greta garbo
It took a while, but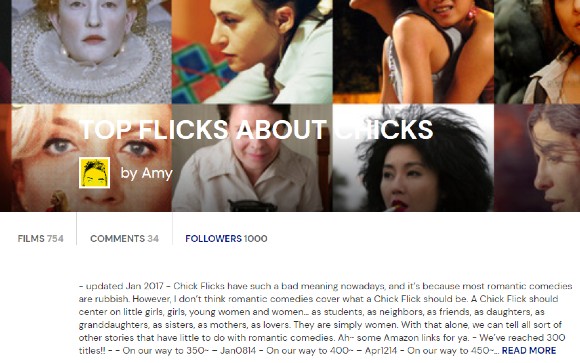 Happy 1000th fan!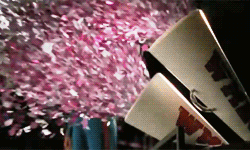 If you aren't following the list yet, you might discover a gem or two!
Oh, Happy Chinese New Year! Let's start my (supposedly) bad-luck Goat Year with the now-mandatory Letterboxd list of my film collection~
I have a really weird history with films– born in the late 80s, you'd think I would've grown watching loads of 90s kids stuff, but I actually grew up with a lot of Silly Symphonies (which were released in the 30s) and loads of Disney 40s, 50s, 60s, 70s stuff, plus a lot of more grown up 80s movies. Poltergeist, The Thing, The Fly and The Stuff were particularly scary stuff (and I'm pretty sure I was scared of yogurt or white stuff at some point).
I don't ever remember buying any original VHS tape, except for the rare birthday gift of a Disney's Sing-Along Songs chapter or that X-Men tape I have. My first DVDs buys were Coyote Ugly, She's All That and Loser — you can't blame me. I was a 15-year-old girl. The collection grew bigger, and possibly exploded during my years abroad. I'm nearing my 500th movie.
Oh.mah.gosh.
It's a battle of the horse-riding sword-brandishing tough ladies that -actually- existed in real life, with lives brought onto the silver screen, beautified while being personified by THE faces of their own Golden Eras.
In the case of Greta Garbo, of course, with Hollywood in her most fun and most relaxed Queen Christina, often mistaken for a man and featuring the infamous scenes of Garbo kissing a lady and being romanced by John Gilbert while in mannish get-up. Then there's the Mexican and Latin movie classic diva La Doña Maria Felix as Catalina Erauso, escaping a convent and dragging it up as Don Alonso, making the ladies of the Peruvian Viceroyalty swoon in La Monja Alferez, with a twist ending to match Some Like It Hot.
And to quote Toni Collette:
We're women dressed as men dressed as women!
This is a tough one. I do have a terrible Greta Garbo bias, but I think I'm handing it down to La Doña on this one. Maria Felix is like the awesome fusion of everything that's good with both Greta Garbo and Joan Crawford.
I really can't remember exactly when I started out the Top Flicks About Chicks list on MUBI, but it must have been around the same time I wrote how Chick Flicks was a doomed genre in regards of critics. So it might be almost 4 years… and I've finally reached 300 titles in the list!!!
A Chick Flick should center on little girls, girls, young women and women… as students, as neighbors, as friends, as daughters, as granddaughters, as sisters, as mothers, as lovers. They are simply women. With that alone, we can tell all sort of other stories that have little to do with romantic comedies.
The purpose of the list, of course, was to encompass an array of female character — not only in the binary sense, since the list also includes men/boys who identify as women/girls… and viceversa — of various cultural, ethnic, social backgrounds. Not favoring one genre over the other, not valuing dramas over comedies… just simple stories about different women.
Though I'm sure the list could be longer, that's 300 feature length films out of the 2896 (counting shorts) currently rated on the site- that's roughly 10% so I suppose the list could expand to up to 500 or maybe 1000 once I reach 5000 or 10000 rated films on the site.
I picked 25 of the 300 films to illustrate some of the variety (I hope it's AS varied as I intend the list to be), though I ran out of picks and couldn't include any of the 'older' female characters. If I could pick 5 more, they'd be: Lemon Tree, Frozen River, Late Bloomers, Mother, For 80 Days.
When women play tomboy girls or girls who have to pretend to be boys on screen is hardly believable, mainly because mainstream actresses are normally TOO pretty and productions wouldn't bump the masculinity to make them look less like girls — at least that USED to happen in a film like Queen Christina (and Morocco, though I don't think Marlene Dietrich intends to play tomboy as much as play Dietrich on that) [1].
Actresses like Bynes in She's the Man [1] didn't exactly hit the mark, though it could come close to Ella Chen's level in Hana Kimi [1]. However, the other adaptations of the same manga series- the Japanese version of Hana Kimi with Horikita Maki [1] or the most recent Korean version To the Beautiful You with f(x)'s Sulli [1] suffer from similar problems. Same could be said for Zhao Wei- maybe I could overlook her role in Red Cliff [1][2], but I definitely CAN'T overlook her prettyfied self in Mulan [1].
In general, though, Taiwan and China leave me very surprised with the gender-bending… intended or unintended. It's countless the times that I've asked myself whether I was seeing or listening to a boy or a girl. It doesn't help that most names (without characters) look very gender-neutral.
ANYWAY, I've gone way off topic here. The main thing in this post is supposed to be Rani Mukerji, whom I saw for the very first time in Dil Bole Hadippa. Though it's a pretty decent film, I've come to appreciate it more now for Rani- especially for her mannerisms in the Bhangra Bistar number. Though the number is before she gets to pretend to be a guy, her character works as a performer at a moving acting troop, with the lack of a leading man… she's made to play the part.
And she does it perfectly.
I usually very hard to please on these issues, but Mukerji sells me the role of 'the dude' in this one. She pulls it off better than Ella or Bynes, though all of them get to be funny while doing so.
You can even see a bit of the shooting of this part of the film [1].
There's also an official upload, but quality is not as good and they only include the musical numbers without context.