Archives For nobuhiro yamashita
It took a while, but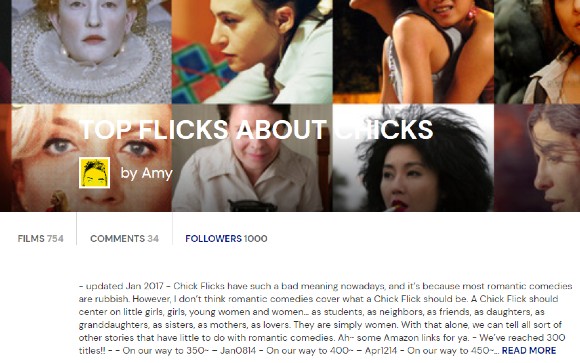 Happy 1000th fan!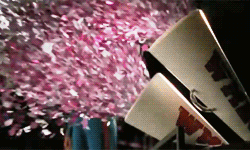 If you aren't following the list yet, you might discover a gem or two!
Mina-san! Genki? Ha!
Forgive the complete absent from the blog recently (two entries last month, and this is the first one this month!), I've been generally "more busy" updating the MUBI (the site formerly known as The Auteurs lol) database than even actually keeping up with news (trailers/music) on YAM Magazine or watching movies and shows. I've also been occupied watching Korean shows, which tend to make everyone procrastinate. And it's not like it was priority-watching, either~ I've been watching Solar and Eric Nam's We Got Married episodes, but my favorite watch and re-watches was Mamamoo x GFRIEND's Showtime.
I don't actually stan GFRIEND, and I already have biases. Bless.
Bless, SinB. Bless SinB with Moonbyul, Bless New Crush Star. LOL
Just taking the chance to dump all Over Fence images I've found in the last couple of weeks~ Cinema Cafe has recently published a couple of new stills from the film, which opens on September 17th.
Tell me the truth- did you miss this enthusiastic me? All these up to date project announcements take me back years into fandom when we all used to talk about all things Yu! Anyway, the latest in one of the few project announcements in Yu Aoi's repertoire [1][2] is that she's set for Nobuhiro Yamashita's latest film titled Over Fence (オーバー・フェンス), which is an adaptation of a story in the anthology Kogane no Fuku (黄金の服) by Sato Yasushi.
The film also stars Odagiri Joe and Shota Matsuda.
Over Fence completes a trilogy based on Sato's stories, beginning with Sketches of Kaitan City (海炭市叙景) and The Light Shines Only There (そこのみにて光輝く).
Sources: Eiga.com, Film Business Asia
Oh, Happy Chinese New Year! Let's start my (supposedly) bad-luck Goat Year with the now-mandatory Letterboxd list of my film collection~
I have a really weird history with films– born in the late 80s, you'd think I would've grown watching loads of 90s kids stuff, but I actually grew up with a lot of Silly Symphonies (which were released in the 30s) and loads of Disney 40s, 50s, 60s, 70s stuff, plus a lot of more grown up 80s movies. Poltergeist, The Thing, The Fly and The Stuff were particularly scary stuff (and I'm pretty sure I was scared of yogurt or white stuff at some point).
I don't ever remember buying any original VHS tape, except for the rare birthday gift of a Disney's Sing-Along Songs chapter or that X-Men tape I have. My first DVDs buys were Coyote Ugly, She's All That and Loser — you can't blame me. I was a 15-year-old girl. The collection grew bigger, and possibly exploded during my years abroad. I'm nearing my 500th movie.
A double feature with Lukas Moodysson's Vi Är Bäst! (We Are the Best!) and Nobuhiro Yamashita's Linda Linda Linda. Because~ Why not? RIGHT?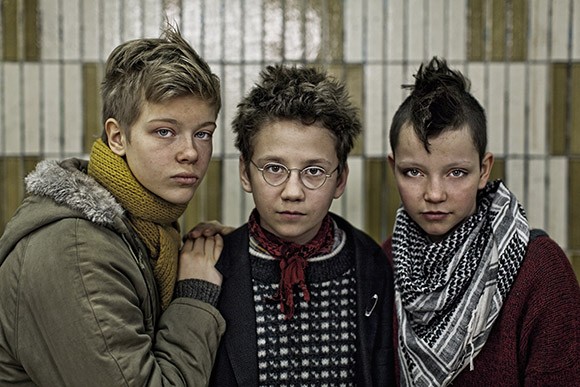 I also made a [nomination] list of all my favorite foreign things of the last decade. If I had included all movies, general suspects would have applied (eg. Children of Men, Dancer in the Dark), but still remains a very ME list. I hope you like the selection, and don't hesitate in suggesting films to watch.
I really can't remember exactly when I started out the Top Flicks About Chicks list on MUBI, but it must have been around the same time I wrote how Chick Flicks was a doomed genre in regards of critics. So it might be almost 4 years… and I've finally reached 300 titles in the list!!!
A Chick Flick should center on little girls, girls, young women and women… as students, as neighbors, as friends, as daughters, as granddaughters, as sisters, as mothers, as lovers. They are simply women. With that alone, we can tell all sort of other stories that have little to do with romantic comedies.
The purpose of the list, of course, was to encompass an array of female character — not only in the binary sense, since the list also includes men/boys who identify as women/girls… and viceversa — of various cultural, ethnic, social backgrounds. Not favoring one genre over the other, not valuing dramas over comedies… just simple stories about different women.
Though I'm sure the list could be longer, that's 300 feature length films out of the 2896 (counting shorts) currently rated on the site- that's roughly 10% so I suppose the list could expand to up to 500 or maybe 1000 once I reach 5000 or 10000 rated films on the site.
I picked 25 of the 300 films to illustrate some of the variety (I hope it's AS varied as I intend the list to be), though I ran out of picks and couldn't include any of the 'older' female characters. If I could pick 5 more, they'd be: Lemon Tree, Frozen River, Late Bloomers, Mother, For 80 Days.
Woah, long time no see, eh?
Let's see if I remember how to do this. First, because the Yu Aoi posts always get the most hits, I pimp the RSS subscriptions. There's no better way to keep updated than by subscribing. So~ here you go, Google and Yahoo.
Also, don't forget the poll on the side (if there's one), and support the site by buying stuff – not necesarilly what I suggest… but you can click those Amazon, YesAsia and/or HMV HK banners, and buy whatever you want. Also, I'm not allowed to say this but… ad my clicks, if you know what I mean. ;P
Here we are, 2 years after the broadcast of Yu Aoi's WOWOW drama Camouflage — also known as Yu Aoi x 4 Lies. If you are interested to know, Viikii allowed Saltine to post softsubs for it. Though the last episode (ep12) is the only one missing… it's a HUGE improvement. So thank you Saltine.
Okay, moving on!
Chapter 3 — aka. ep7 through ep9 — is titled AKABANE San Shimai or The 3 Akabane Sisters, directed by director Nobuhiro Yamashita (Linda Linda Linda). The concept of this chapter is to tell the story of 3 sisters — Older and reliable Matsuko aka. Macchan aka. Matsu-nei (Shoko Ikezu), Takeko aka. Take-nei (Yoshimi Nozaki) , and free-spirited Umeko (Yu Aoi), who don't always get along that well, but always makeup by the end, in the style of old comedy shows that last for several years. The first episode is actually the first ficticious episode of the show titled "Sayonara Okada Sensei" which has the sisters returning from the funeral of their old 6th grade teacher… Continue Reading…
You guys really REALLY need to work on what you call "Special Features". It's been a long time coming, but the review I sent to Amazon.com of Linda Linda Linda never showed up, even though I was reviewing the material in the DVD and even making suggestions… so it was a valid write-up.
Last time I bought something in Amazon.com, my order included a copy for the Viz Media release for Tetsuya Nakashima's Kamikaze Girls
(Shimotsuma Monogatari) and Linda Linda Linda
by Nobuhiro Yamashita.
Where to start?