Archives For nobuhiro yamashita
It took a while, but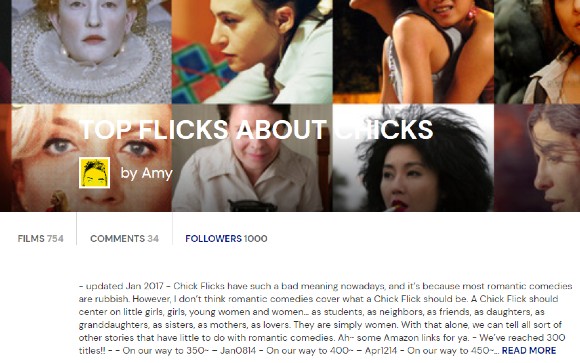 Happy 1000th fan!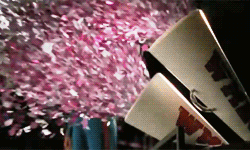 If you aren't following the list yet, you might discover a gem or two!
Mina-san! Genki? Ha!
Forgive the complete absent from the blog recently (two entries last month, and this is the first one this month!), I've been generally "more busy" updating the MUBI (the site formerly known as The Auteurs lol) database than even actually keeping up with news (trailers/music) on YAM Magazine or watching movies and shows. I've also been occupied watching Korean shows, which tend to make everyone procrastinate. And it's not like it was priority-watching, either~ I've been watching Solar and Eric Nam's We Got Married episodes, but my favorite watch and re-watches was Mamamoo x GFRIEND's Showtime.
I don't actually stan GFRIEND, and I already have biases. Bless.
Bless, SinB. Bless SinB with Moonbyul, Bless New Crush Star. LOL
Just taking the chance to dump all Over Fence images I've found in the last couple of weeks~ Cinema Cafe has recently published a couple of new stills from the film, which opens on September 17th.
Tell me the truth- did you miss this enthusiastic me? All these up to date project announcements take me back years into fandom when we all used to talk about all things Yu! Anyway, the latest in one of the few project announcements in Yu Aoi's repertoire [1][2] is that she's set for Nobuhiro Yamashita's latest film titled Over Fence (オーバー・フェンス), which is an adaptation of a story in the anthology Kogane no Fuku (黄金の服) by Sato Yasushi.
The film also stars Odagiri Joe and Shota Matsuda.
Over Fence completes a trilogy based on Sato's stories, beginning with Sketches of Kaitan City (海炭市叙景) and The Light Shines Only There (そこのみにて光輝く).
Sources: Eiga.com, Film Business Asia
Oh, Happy Chinese New Year! Let's start my (supposedly) bad-luck Goat Year with the now-mandatory Letterboxd list of my film collection~
I have a really weird history with films– born in the late 80s, you'd think I would've grown watching loads of 90s kids stuff, but I actually grew up with a lot of Silly Symphonies (which were released in the 30s) and loads of Disney 40s, 50s, 60s, 70s stuff, plus a lot of more grown up 80s movies. Poltergeist, The Thing, The Fly and The Stuff were particularly scary stuff (and I'm pretty sure I was scared of yogurt or white stuff at some point).
I don't ever remember buying any original VHS tape, except for the rare birthday gift of a Disney's Sing-Along Songs chapter or that X-Men tape I have. My first DVDs buys were Coyote Ugly, She's All That and Loser — you can't blame me. I was a 15-year-old girl. The collection grew bigger, and possibly exploded during my years abroad. I'm nearing my 500th movie.