Archives For taiwan
It took a while, but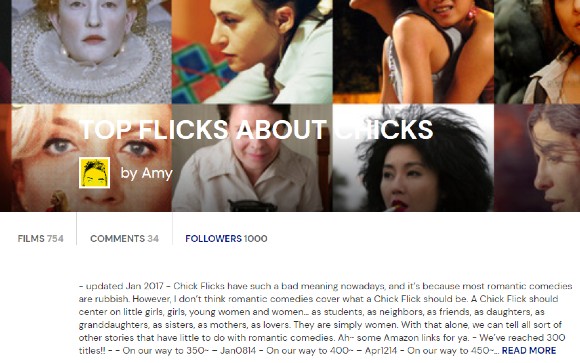 Happy 1000th fan!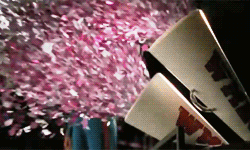 If you aren't following the list yet, you might discover a gem or two!
I honestly don't have the time to keep up with variety shows on a regular basis, but this showed up on my YT recommendations and I couldn't pass up the opportunity to watch Leehom on a duet with Han Hong. It gave me goosebumps. I love Shangri-la (心中的日月) on its own original version, but this arrangement for Come Sing with Me (我想和你唱) just gave me the chills.
Han Hong's voice goes so well with Leehom's. ToT
Also, DAMN~ I used to not give much for Hebe's voice, but girl has continued surprising me all decade. I don't remember her being much of a vocalist, but I'm shooketh with her performance of Angel Devil (魔鬼中的天使). I wonder if she found Julio Iglesias' not-so-secret microphone stash.
Leehom also got better. Maybe they're all getting better sound engineers.
*(%&#*&$(#*&$*#&%*(
expletive~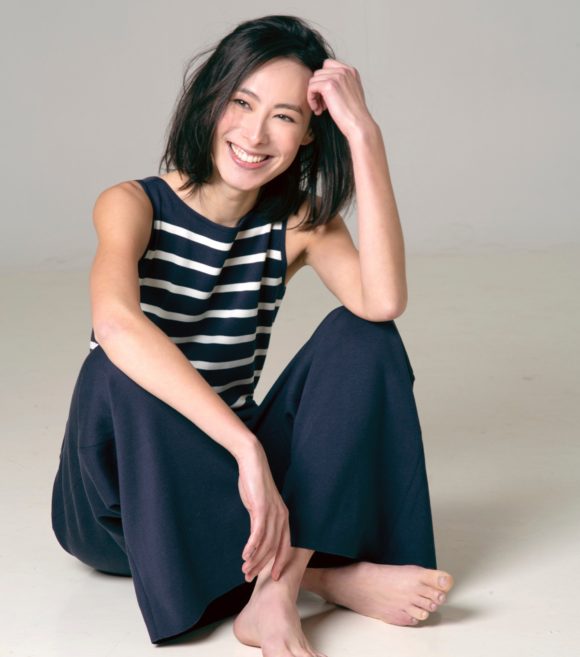 Any Isabella is better than no Isabella at all.
My yearly tradition~
(even though I haven't been writing at all~~~ lol)
I hope I get to be more productive next year.
Happy listening~
Confession; I had been considering revoking my 24/7 moomoo status for a more casual one where I would just listen to the good music, but that doesn't seem the case after Mamamoo's Purple Party in Taiwan this weekend. LOL They won't let me.
I had been considering it because, though my music consumption has gone up, I need to increase my movie consumption. I also need to find the time to exercise once again, which I could easily do while watching movies, but can't while watching Mamamoo fancams. LOL You're watching fancams for a reason, you can't NOT watch them without missing details. They also seem to be doing well financially to the point that they can afford brand stuff that I can't or would be willing to afford xD
However, after the Taiwan event with fans and listening (then watching) Solar be so moved, asking whether she deserves all this love, it seems unlikely in the near future that I'd be soft 'drop' them. I also wanna give a shout out to the Mamamoo Taiwan MooMoo Union because- JOB WELL DONE, you guys~ teaching the fanchants, and doing the event, feeding the staff and even the journalists. You guys did amazing, pushing the bar for fans to behave and show their idols all your love~ You guys make me want to be a better Moomoo.
https://www.youtube.com/watch?v=5tiqjh82Z-w
Also, the Taiwan MC. Super fun. Repeat after teacher. xD
And last, but not least, streamers. What would we do without you, guys.
I recently bought myself a bluray copy of the Mayday 3DNA film/concert, which I didn't love at first. But Mayday was my dad's last favorite band, and I found that he had been carrying Mayday's music on his phone and on a USB drive, alongside a copy of the movie; so now it just brings memories of him to me.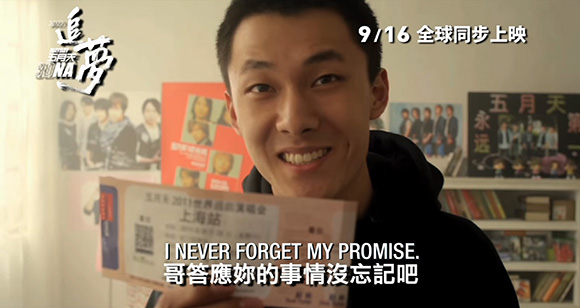 I remember I re-watched the movie on his first commemorative month, and I cried a bit with the whole Lam Suet is a dad LOL but I just truly lost it with the storyline of the brother and sister. On last night's rewatch, however, it was all tears when listening Ashin singing during the concert. Even during Liang Ai-I-N-G (戀愛ING) [MV] LOL I need the subtitles, though.
so I'm all like~ Huh… this movie is not that bad. I still think the ending feels very forced with the stealing (WHY couldn't they all go to the concert, yo!). But feelings nonetheless~ I miss my dad, but specially yesterday. And it wasn't even any special day… just one of those blue ones.
The new year is blessing us with an upcoming Harper's Bazaar China featuring Takeshi Kaneshiro. Bless us all!
You can check out some extra pics here.
I didn't even bother to search for a photographer x'D If you know, please, help a pal~