Archives For mia wasikowska
It took a while, but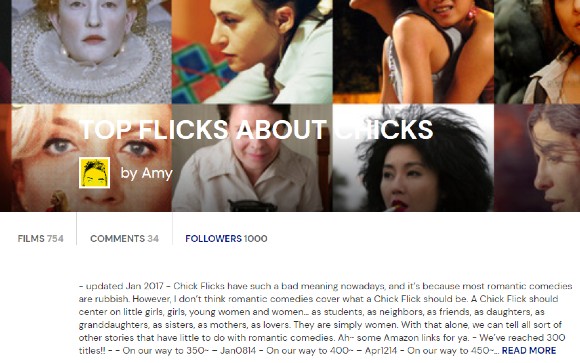 Happy 1000th fan!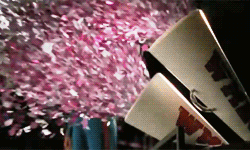 If you aren't following the list yet, you might discover a gem or two!
Well~ that was a LONG process. Buth ere it is, after nearly four months of movie-watching and voting… the YAM Magazine team's favorite movies of this decade so far~ Hope you find one you like, discover one… and that we included some of your favorites!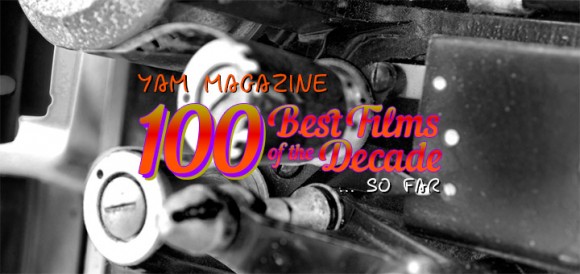 Like we always do, the YAM Magazine team got together to vote for their favorite movies in a good ole' Facebook poll in our secret group. We are so different and live so far away from each other that our choices vary so much, making the list alive. Of course there are movies I wish were lower, and others that were higher… but, all in all, it's a good varied list for everyone to discover a new title.
I'm terrible with timing, aren't I?
I'm always dissatisfied with my end of the year lists, but I supposed a WHOLE year of catching up is good enough for me to have a proper idea of what I like, right? I managed to squeeze in 227 movies, the rest is history. I hope you like it, that you don't hate on me for not including some of your faves, that you celebrate that we loved some of others, and that you love me for introducing you to one title you missed.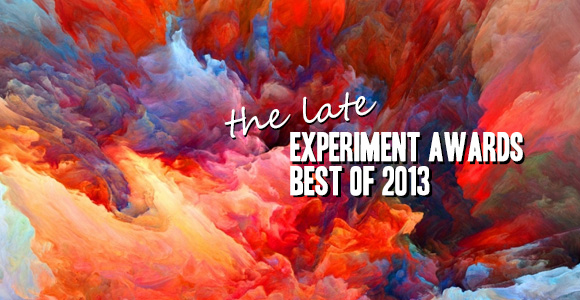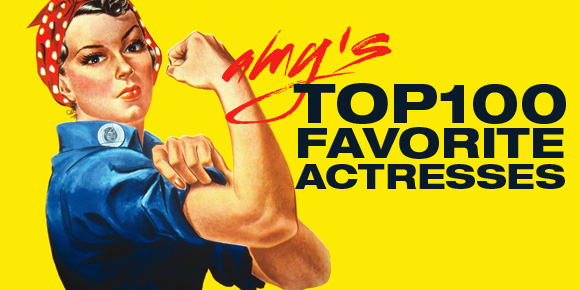 Too much awesomeness into one.
What made it to the list and where it placed? Some of my biggest biases placed lower than expected, and some that I don't want to be my bias placed high on there~
I really can't remember exactly when I started out the Top Flicks About Chicks list on MUBI, but it must have been around the same time I wrote how Chick Flicks was a doomed genre in regards of critics. So it might be almost 4 years… and I've finally reached 300 titles in the list!!!
A Chick Flick should center on little girls, girls, young women and women… as students, as neighbors, as friends, as daughters, as granddaughters, as sisters, as mothers, as lovers. They are simply women. With that alone, we can tell all sort of other stories that have little to do with romantic comedies.
The purpose of the list, of course, was to encompass an array of female character — not only in the binary sense, since the list also includes men/boys who identify as women/girls… and viceversa — of various cultural, ethnic, social backgrounds. Not favoring one genre over the other, not valuing dramas over comedies… just simple stories about different women.
Though I'm sure the list could be longer, that's 300 feature length films out of the 2896 (counting shorts) currently rated on the site- that's roughly 10% so I suppose the list could expand to up to 500 or maybe 1000 once I reach 5000 or 10000 rated films on the site.
I picked 25 of the 300 films to illustrate some of the variety (I hope it's AS varied as I intend the list to be), though I ran out of picks and couldn't include any of the 'older' female characters. If I could pick 5 more, they'd be: Lemon Tree, Frozen River, Late Bloomers, Mother, For 80 Days.
I've got some pretty nice recommendations to share.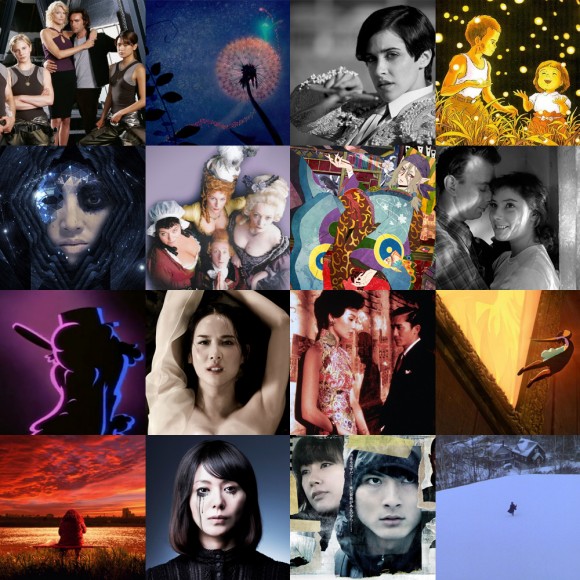 Hmph! Have you seen this video of the international poster for Park Chan-wook's English-debut, Stoker? I mean, it's not enough that it's Park Chan-wook, but it's also got Nicole Kidman and Mia Wasikowska, with a bunch of other good people. There's this poster~~~
With the trailer edited with the making of the poster, weaving in and giving links to bits and pieces of the story, all layered on top with Emily Wells' Becomes the Color. Any ideas on who designed/illustrated this?
*EDIT*
Gonna share this on the 2011 YAM Blogathon
—
Let's see, I missed posting yesterday! Coding is such a mess~ Please, if you know anything about WordPress plugins, programing, and crazy coding talk – HELP ME!
Anyway, to clear my head from that problem, I was having a debate on whether or not The Kids Are All Right is anti-male or not. The participants? The Film Snob (snobbyfilmguy), Kevin Ketchum (KevinnK), Johnny Splash aka. filmcave, Benjamin Vargas aka. bensower, and MovieBungalow.
When the film first came out, a lot of the critics and bloggers were singing praise left and right. TKAAR is my flare, light drama with bits of comedy. Plus, it's got Julianne Moore and Mark Ruffalo, of course I was going to watch it. However, with positive feedback, there's also the few that can't help but feel disappointed… or outraged.
While reading IMDb (battle zone!!), and some comments on AfterEllen.com, you could find lesbians saying the film is "anti-lesbian" because no way Julianne Moore's character would sleep with a man, saying that it makes it seem like lesbians can't live without c*ck – their words not mine.
That's like saying Imagine Me & You is "anti-heterosexual" because no way Piper Perabo's character would go for a woman. Hmmmmmkay.
Let's start with the basics. The Kids Are All Right is the story of a lesbian couple that's going through a rough patch. Nic (Bening) is a doctor that's spending more time tending to her patients, than her wife Jules (Moore) who's a stay-at-home mom, whose string of career switches fill her with insecurities.
After years of marriage (ten?), they've got two kids, almost-18-year-old Joni (Wasikowska) mothered by Nic, and 15-year-old (16?) Laser (Hutcherson) mothered by Jules. They seem you're average white upper-middle class family with no kids problems, no money issues. Since Joni is about to turn 18, her brother asks her to contact their sperm-donor father — Enters Paul (Ruffalo), and all hell breaks loose.
WARNING: LOTS OF SPOILERS~~~
How did I miss this photoshoot? And this is one more reason why Mi Wasikowska is not so Mori Girl — this Sunday Magazine photoshoot by Georges Antoni. Wasikowska looks so fierce with short hair O_O
Anyway… here we go!
Continue Reading…