Archives For huzzah
It took a while, but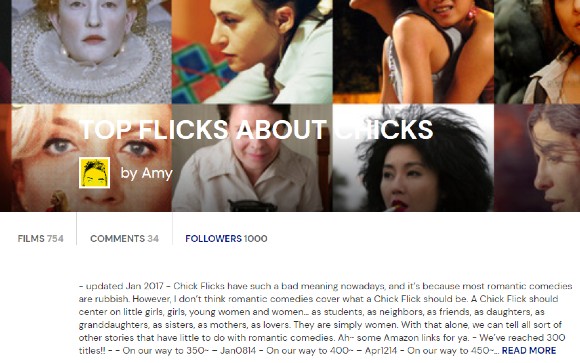 Happy 1000th fan!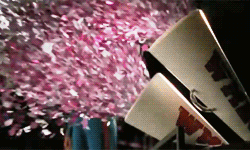 If you aren't following the list yet, you might discover a gem or two!
Now this is what we can call a comeback COMEBACK, not a regular Kpop Comeback. xD Years since their last album, Basic back in 2015, Brown Eyed Girls went their personal projects way— GaIn and JeA with solo music, Miryo releasing singles and participating on Unpretty Rapstar, and Narsha with varieties as well as getting married~
It's good to have them BACK!
If you want to support Brown Eyed Girls' RE_vive album cover compilation, you can order it at Ktown4u where it counts for Hanteo Sales. Album comes out on the 30th. YesAsia also carries the album with the poster tube, and without it.
It's been a LONG time since I shared anything here xD… but this sure is memorable. It's also been a long time since I paid any attention to MTV or the VMAs. I have no idea who was doing what where, but since Missy Elliott just dropped Iconology [YT], there wasn't a better time to catch up with news.
In a decade of forgettable American/Western mainstream music, and an even more forgettable MTV music era, it's hard to come up with a magical moment that marked this decade… but this could be IT. It's not the best in the history of VMAs, but it could be very well the best performance VMA has offered this decade.
Missy was, after all, at the top during the peak MTV performance years. Bless her soul. And bless her love for baby girl Aaliyah.
I haven't been much of an active moomoo lately coz somebody gotta adult, but I got to watch Hwasa's meaningful 2nd Win accompanied by her members, which was the most satisfying experience in probably all year watching Mamamoo go through their 4 Seasons 4 Colors project.
What a wonderful way to start promotion cycle for White Wind's title gogobebe, which I gotta admit have been replaying more in this M2 Relay Dance version, because it reminds me so much of their Girl Crush video mixed with their Dingo Music performance of Um Oh Ah Yeh. Bless these children.
Also, it may be historic seeing an active girl group member winning the day their group is making a comeback. Mam-moo only.
I'm shook. For some reason SBS Catch has just uploaded the September 2017 episode of Law of the Jungle (정글의 법칙) featuring GFriend's Yerin. I wasn't expecting to sit through the whole episode, but I was really impressed with Yerin's survival skills.
I was even more surprised to see how she handled the Monitor lizard, killing it, skinning it, and preparing it. I can't relate. LOL She reminded me of Savage Yejin on Family Outing.
Ah, good times.
Mad respect. Yerin, fighting! Yeoja Chingu, fighting! YeoMaChinMoo, fighting!
So I'm back with a ton of work to catch up with… as you do when you go on vacation for 10-days to two weeks. I enjoyed my visit to the States— first time in Chicago, first time in NYC. Ate a lot, walked a lot, got a sunburn on my scalp as bald people do… in the City of Wind, nonetheless~ I also watched Wicked on Broadway! Saw Ashley Parker Angel xD (I was a pretty big O-Town follower, lol), and was thoroughly impressed with Amanda Jane Cooper and Jackie Burns~ I am most shocked Burns is in her late-30s because her voice sounded so young. I guess green make-up could help~
I ran into this clip of Burns performing The Adele Dazeem Medley for The Broadway Princess Party held last year. It's mind-blowing. I thought I should share.
You know I've been loving Celeb Five's variety outing this year. Their Weekly Idol episode has probably extended my life an extra month. My Durian and Jujube face idols~
ANYWAY~ probably because of it, the YouTube algorithm gave me this clip of Lee Hyori performing Bad Girls at the 2013 Mnet 20's Choice Awards which also features Ahn Young-mi, who -after making her Celeb Five mates do sexy dances – has become my favorite. lol
First of all, this arrangement for Bad Girls make it so much easier to figure out the patch from Monochrome to Black. Also, the performance. Also, Hyori. Blessed. I remember I was so mesmerized with Hyori during this era, I still remember the Comeback Showcase she did fondly. I'm almost mad Hyori went to Jeju to live her hippie life xD lol But bless her.
Hyori has been delivering on variety shows and interviews all week- people are loving Hyori's Bed & Breakfast; I've been emo because of that moment when Hyori was teaching IU about life as a 20-something. She's just full of 'life as a celebrity' wisdom. She talks about her marriage, controlling her temper, her insecurities releasing music, not having endorsements or doing commercials for a living, and trying to profit from just music.
She's just realizing that you can't make a living doing just music in Korea. I'm actually quite shocked that she says that Psy only made $38k with Gangnam Style. That's a HUGE shock. I also hope that's only what streaming and downloads did in South Korea, because I'd be super shocked if that includes the YouTube, iTunes and Spotify fees.
Mamamoo has been delivering all weekend, I've been emo all weekend. [I also finished watching Meri Pyaari Bindu, and I was not ready, yo~ Extra emo] I've become that kinda fan, tho. LOL The one that finishes work on time for music shows broadcasts, and sets alarms for VLive sessions LOL I've set up repeat YouTube playlists and I've been checking the charts every few hours. I pre-ordered my double-album (because duh! SUN-BAE-NIM leader-nim said so LOL [truthfully, though, I did that before she said it]), I'm still waiting for it to be shipped (foes of international, farthest away regions) AND I also bought the album on iTunes.
Confession! On teasers and first few listens, Yes I Am [MV] wasn't my jam. Now it is. It's kinda how it was with Um Oh Ah Yeh and You're the Best— those live shows get you going. Have you see the Music Core one? It's already been subtitled, fan chants and all, BLESSED! Thank you to whoever did that, y'all really take care of us.
AZEGAG, however, damn~ that's my jam.
There's different kinds of fans listening to Mamamoo~
Listener 1: Those who didn't like either AZEGAG and Yes I Am (probably just liked You're the Best or Decalcomanie, unlikely both)
Fan 2: Yes I Am > AZEGAG
Fan 3: Yes I Am saved summer!
Fan 4: AZEGAG! Can't get it out of my head HELP! Those trolls! Only Mamamoo.
Fan 5: Straight-up Moomoo. Loves all songs, has no favorites, all songs are their children.