Archives For jurassic park
Will also keep this updated.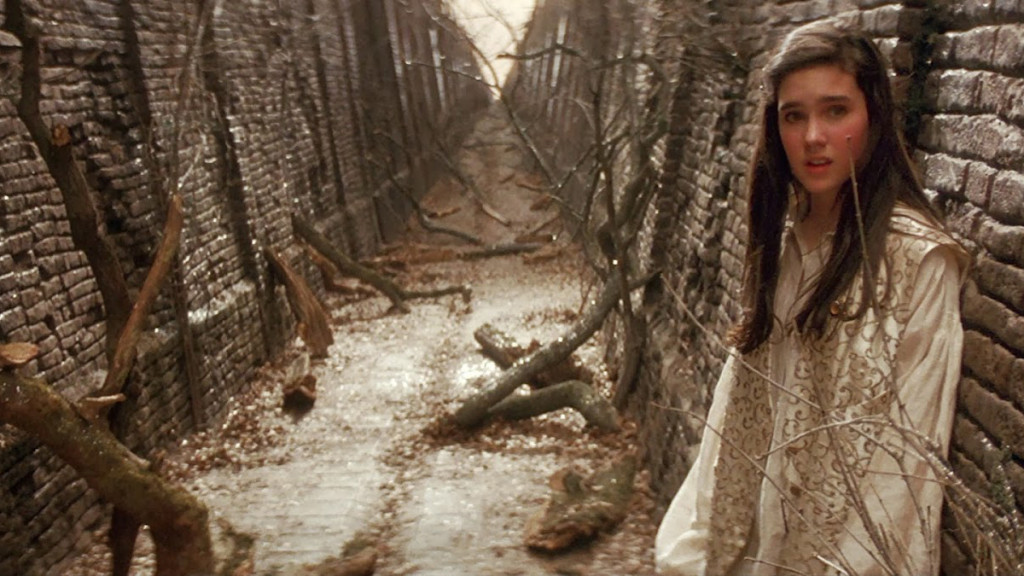 *Updated every February 5th.
Customary MUBI list.
Oh, Happy Chinese New Year! Let's start my (supposedly) bad-luck Goat Year with the now-mandatory Letterboxd list of my film collection~
I have a really weird history with films– born in the late 80s, you'd think I would've grown watching loads of 90s kids stuff, but I actually grew up with a lot of Silly Symphonies (which were released in the 30s) and loads of Disney 40s, 50s, 60s, 70s stuff, plus a lot of more grown up 80s movies. Poltergeist, The Thing, The Fly and The Stuff were particularly scary stuff (and I'm pretty sure I was scared of yogurt or white stuff at some point).
I don't ever remember buying any original VHS tape, except for the rare birthday gift of a Disney's Sing-Along Songs chapter or that X-Men tape I have. My first DVDs buys were Coyote Ugly, She's All That and Loser — you can't blame me. I was a 15-year-old girl. The collection grew bigger, and possibly exploded during my years abroad. I'm nearing my 500th movie.
I think I have previously described Taiwan as a very unique mix of Japan, China with a dash of Hawaii. Now for the Jurassic Park fans, you'd know that the movie was partly shot in the island… and traveling through the southern part of Taiwan I've felt velociraptors are about to jump at me at any minute.
Nick, over at Anomalous Material, did his list of 13 Iconic Movie Images (for him). I thought I would share mine here since things have been a little on the weak side lately.
I dunno exactly why 13, but… it suits me fine. It gave me room to include things I wouldn't have included in the first place. I'm surprised I cut so many from my Top10 Fave Films, but I did manage to squeeze half of them in. LOL I also set myself two rules… no black and whites, or animated films. ;O
So here we go~~~
Tony Takitani

Continue Reading…
In honor of Top 10 Films' 1st anniversary~~~
1. First Film: Enter the Dragon
I figured it must be one of my dad's favorites, since he's the one who got the tapes and did the recordings on the Betamax from tv broadcasts…
I literally know the dialog to Enter the Dragon ;P
Ahh… I hope I can finish this post in less than 30min. LOL Or sure I'll be whining with the people at Anomalous Material for posting so many Memes xD
But we're lazy, so we're doing a 31-day Meme into one post. Just like we did on the TV Meme… only with more pictures! Because I think that TV Meme needs photos, right?
1. A Sequel that Shouldn't Have Been Made
You know there should be something wrong when all the sequels went straight to DVD. That's a sad sad ending for a good cheesy film like Bring it On. The sequels bring so much shame when mentioning Bring it On, which by the way had Kirsten Dunst and Eliza Dushku… and Gabrielle Union. And cheers. I said Brrrr it's cold in here! There must be some Clovers in the atmosphere~~~ LOL a perfect introduction to setup what the cheese will be about, and a more poppy-end-of-the 90s-rendition of Hey, Mickey!
Anomalous Material has posted this for the Encore Entertainment blogathon.
So here's mine. Hopefully they're not THAT common. Of course, you might be waiting for me to pick the Kiss in the Rain from The Notebook with sizzling Ryan Gosling and Rachel McAdams, or the Kiss in the Summer Rain from Cinema Paradiso… because even though I don't appear to be, I'm a sucker for romance.
And tonight, I'm in the mood for some romance, so… I'll pick, the Dare scene under the rain of Jeux d'Enfants, who by the way also made it to my list of Best Kisses, why? Because it's got Marion, and for some reason I find that movie overly romantic in a very twisted way. LOL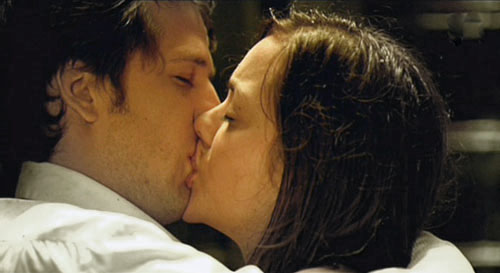 Watch the scene on YouTube. Of course, spoilers.
What do I like about that scene? Maybe it's how their twisted relationship is build up to that point where they finally realize they are meant to be after all the sick stuff they made each other do. Then you've got Sophie arriving after realizing that Julien isn't really dead, and him realizing the lie he just told. Their respective partners being completely ignored because nothing else matters, and Julien singing La Vie en Rose out of tune.
I was completely sold on these, until the general shot…
I felt the bubble bursting… baw~~~~
Oh man, I used to have an imaginary dinosaur pet after Jurassic Park hahaha.
Also… down with CGI! I want puppets back in the game! The dinos here look so lifelike, it's so freaky. It's like you can actually feel their skin. Complete freak out. Nothing CG can do…
Dinosaurs kill me. LOL
and this Dino leg meat is so awesome.
via ypsilon2.com~
A few hours ago, I got back from watching Let the Right One In at the cinema. This is the 7th time I've watched the film in what… 2 years? [Twice as a screener, twice at the theater and three time on my DVD] And I still can't seem to get enough of it. So thinking about whether or not I should add the film to my Top10 Favorite Films of all Time, made me remember that I have updated my Top10 Faves slightly already.
Considering I saw Memories of Matsuko less than 2 years ago (1.7 years according to Flixster), and I've also seen it 7 times. It's quickly climbed up from spot #8 to #3~ While Grave of the Fireflies climbed up from #10 to #5.
What film in my Top10 should I displace? Jurassic Park is still in a special place in my heart, and Donnie Darko… hmm… or will Moulin Rouge! make a disappearing act? I need to watch these three films again and re-evaluate my Bottom5. I'm conflicted~~~ xD