Archives For masaki okada
I've got some pretty nice recommendations to share.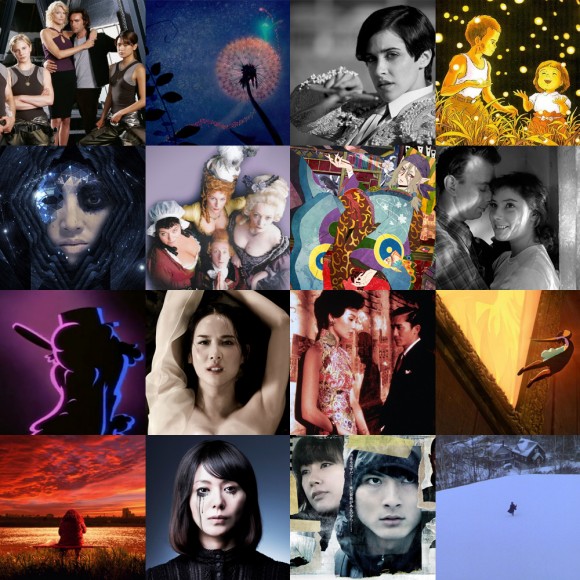 So I'm just picking up things whenever people mention Yu-chan on the blogosphere, especially when they are as funny as this variety segment. I mean, it contains this sequence! xD
Cheap GIF, I know. But it can persuade you to watch the Tudou clip, right? Btw, if any of you have trouble watching things from Tudou, it seems that using FLVCD.com and actually downloading the video works faster than their player for some reason.
Continue Reading…
Kenichi Matsuyama looks so grown-up now… promoting his upcoming NHK Taiga, Taira no Kiyomori — all I know about Kiyomori I learned in Yoshitsune [1] haha. Anyway, as you know I was pretty pumped [1][2][3] for Gou and I defended Juri through it all [1], but I knew Gou's fault.
Anyway, I'm pretty pumped for Taira no Kiyomori, and this promo for it with a manly Kenichi Matsuyama is kinda… really inspiring haha. I kinda really love that photo.
are you going to be watching?
The 40min. segment from FujiTV's Tunnels Thanks to Everybody that aired the day before the opening of Raiou… is actually pretty fun. Plus, Yu Aoi talking about food.
A popular segment in which Tunnels and guests take turns trying to guess the food the opponent hates the most.
We need translation for this one xD
Loads of interesting facts, it seems… like Yu owning a shaved-ice machine.
And Yu tearing up when laughing. Does anyone get that when they laugh?
First, let me get this out of the way: All the foreign nominations are American films, which includes Avatar, Toy Story 3, Hurt Locker, Inception and Invictus. Those along are a mixed bag for me xD Invictus was rather insipid, wouldn't you say? And to include Avatar in the same list as Toy Story 3 is… hmm, rather a pity xD
The 34th Japan Academy Prize is led by Sang-il Lee's Akunin (Villain) with 15 nods in 13 categories. Followed by Yoji Yamada's Otouto (Yougner Brother/About her Brother) and Takashi Miike's 13 Assassins with 11 nods. Rounding up the best pictures is Izuru Narushima's Kokou no Mesu (A Lone Scalpel) with 5 nods.
And forgive the bias, but Yu Aoi got a nod for Supporting Actress xD
Film
Akunin
Otouto
Kokuhaku
Kokou no Mesu
13 Assassins