Archives For animation
It took a while, but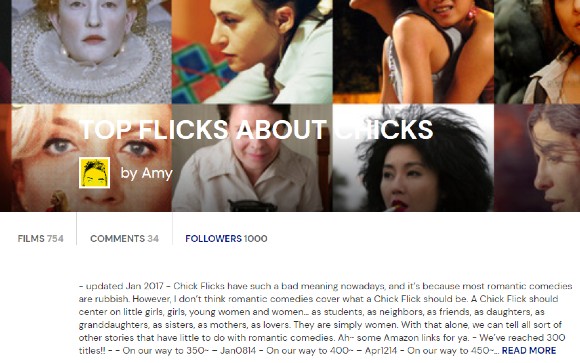 Happy 1000th fan!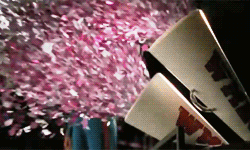 If you aren't following the list yet, you might discover a gem or two!
My only Letterboxd anticipated message came in the other day, but I took a little bit longer to post because the better side of my OCD got to me.
But here it is!
I went on a Stephen Chow binge, and got to watch a bunch of Hrishikesh Mukherjee films for MUBI. Not to be the Debbie Downer of the terrible 2020, but I hope 2021 picks up. This is the first time in my movie-watching history that I only have one single 4-star rating in my Year Films Ranked list. Two titles if you consider Marona's Fantastic Tale.
This 2021, I have decided to shut off social media and restart blogging once again. It doesn't matter if it's into a blackhole of information. I've started with this Spanish translation of a review for Zoya Akhtar's Dil Dhadakne Do, since the film is in rotation at the Indian entertainment channel ZeeMundo. We also have a proper Spanish title for Haider (!).
I'm probably two weeks ahead, compared to my Ballot posting last year, which means my Independent Spirit Awards ballot is still halfway done, but my Academy voting ballot is pretty complete.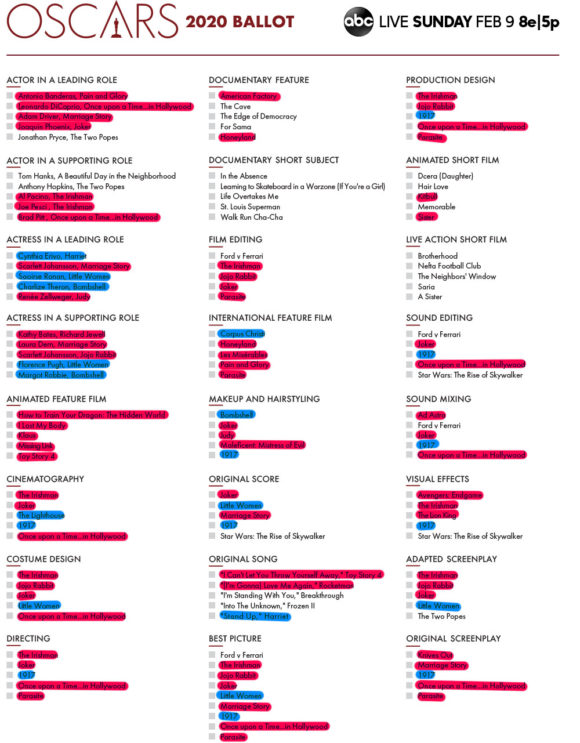 I might end up watching The Two Popes, but all I'm really waiting for to open in theaters is Bombshell (which opens this Thursday), Little Women and 1917. Harriet is never going to open down here, but I really got a soft spot for this type of movies.
I'm really REALLY surprised Girl in the Hallway didn't make the cut. You can watch the short on Vimeo.
It's a beautifully animated and textured short. Spooky enough, but I'm not crying, YOU ARE.
– What if someday there came a tomorrow when we were apart?
– As long as we're apart together, we shall certainly be fine.
from: Pooh's Most Grand Adventure: The Search For Christopher Robin
I'm ready to vote! I received the most digital screeners this year so far, so it's been easier (and it's made it lazy-proof) to sit through dozens of screeners. Plus, Netflix has a lot of the nominated movies readily available too. This year is possibly my best award season ballot in my history of keeping up with ballots. lol
It's not only my Spirit Awards ballot~
I also have a pretty complete Oscar ballot. lol
Continue Reading…
You know I'm a big fan of NHK's Okaasan to Issho, right? Like, I've been watching it for years, I don't have children, and my Japanese isn't improving anymore… but I still watch it. LOL I'm still super shocked that Yoshihisa Kobayashi (小林よしひさ) – the guy that does the gymnastics – is still around since my original post a decade ago. He's survived like two or three puppet changes, and this is like his third round of hosts— Takumi Mitani left a few years ago, and Daisuke Yokoyama officially left last year, giving way to Atsuko Ono subbing for Takumi, and Yuichiro Hanada taking over Daisuke.
I still miss Itou Mayu, tho xD
Anyway, I digress~ during the many changes in themes and puppets, they started showing the Galapico Poo (ガラピコぷ〜 , GARAPIKOPu) segment that begins with an animated intro that I've always been a fan of. It's been years on air, and there's no official clips (only poor TV-to-CAM captures, because LOL NHK), but I finally found Kuno Yoko (久野遥子) [Tumblr][Twitter] was in charge of the animation. FINALLY.
You know, for a year when I didn't watch that many movies, I'm doing pretty good. LOL Confession! I haven't been following award season, it does feel like it's my second or third year already. I do know that people have been freaking out because all critic guilds and industry guilds have been awarding all different movies.  As the saying goes~ todos parecen más perdidos que cuy en tómbola!
Here's my Spirit Award one.
Light blue highlights mean watched, hot pink are pending, and green on the queue already.
My favorite competing film this year (so far) is Lady Bird coz it got me in the feels. I wouldn't mind The Shape of Water winning, though. Considering BAFTA nominations (Producers' Guild win and Directors' Guild nom), The Shape of Water does seem to have a love more momentum than actors-backed Three Billboards, and this one also has a strong BAFTA showing.
Fun fact, yo! Darkest Hour, Phantom Thread and Victoria & Abdul are [most likely] the first Chinese-backed films that make it to Oscar. All backed by Perfect World Pictures (北京完美影视传媒) [1].
Woah <3 but, man, licensing issues~