Archives For French
It took a while, but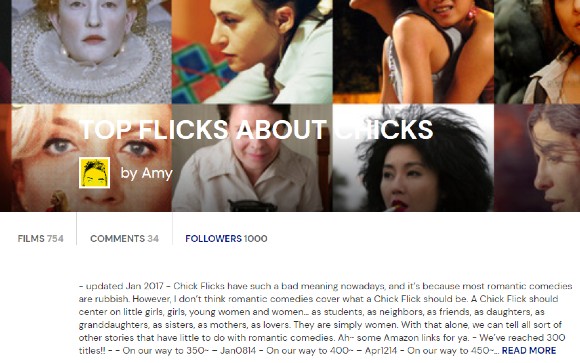 Happy 1000th fan!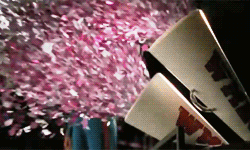 If you aren't following the list yet, you might discover a gem or two!
I'm probably two weeks ahead, compared to my Ballot posting last year, which means my Independent Spirit Awards ballot is still halfway done, but my Academy voting ballot is pretty complete.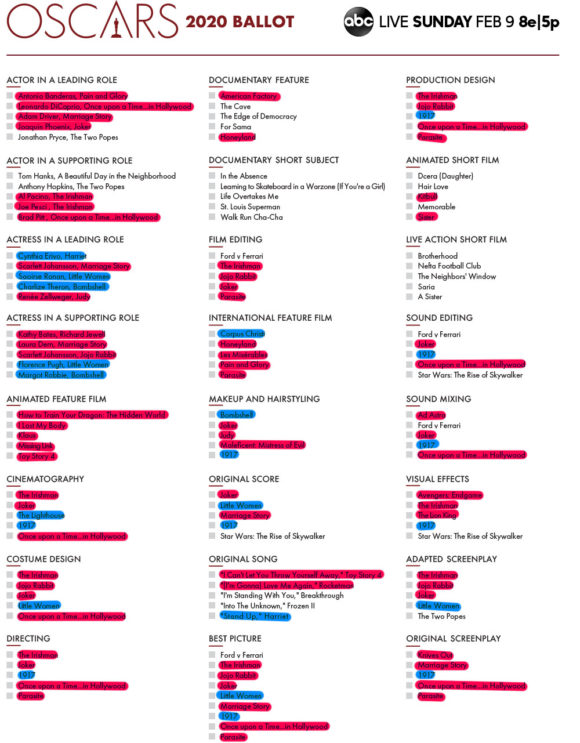 I might end up watching The Two Popes, but all I'm really waiting for to open in theaters is Bombshell (which opens this Thursday), Little Women and 1917. Harriet is never going to open down here, but I really got a soft spot for this type of movies.
I'm really REALLY surprised Girl in the Hallway didn't make the cut. You can watch the short on Vimeo.
You know, for a year when I didn't watch that many movies, I'm doing pretty good. LOL Confession! I haven't been following award season, it does feel like it's my second or third year already. I do know that people have been freaking out because all critic guilds and industry guilds have been awarding all different movies.  As the saying goes~ todos parecen más perdidos que cuy en tómbola!
Here's my Spirit Award one.
Light blue highlights mean watched, hot pink are pending, and green on the queue already.
My favorite competing film this year (so far) is Lady Bird coz it got me in the feels. I wouldn't mind The Shape of Water winning, though. Considering BAFTA nominations (Producers' Guild win and Directors' Guild nom), The Shape of Water does seem to have a love more momentum than actors-backed Three Billboards, and this one also has a strong BAFTA showing.
Fun fact, yo! Darkest Hour, Phantom Thread and Victoria & Abdul are [most likely] the first Chinese-backed films that make it to Oscar. All backed by Perfect World Pictures (北京完美影视传媒) [1].
Look at that trippy animation~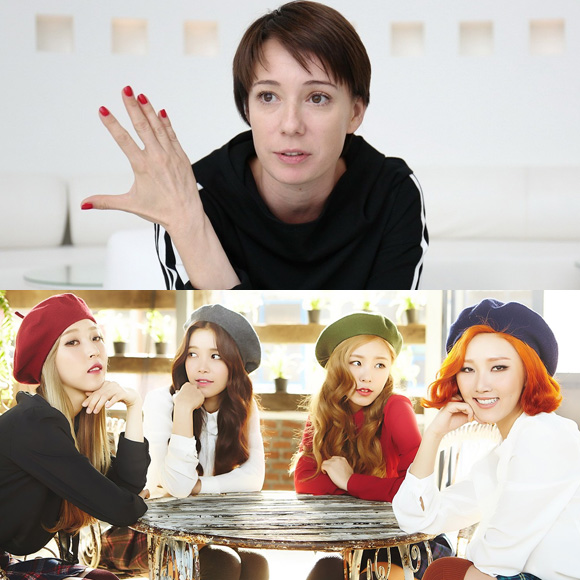 What do Mamamoo and Chulpan Khamatova have in common? They all came together in a weird dream I had last night— now, the details are getting murkier, but I was walking down the street of the house where I used to live, which magically turned (I'm supposing) into some street/random place in Russia where I met Chulpan. What makes it all the more weird is that I haven't seen Chulpan-related movies or series lately.
Suddenly we were at some high building which feature, I suppose, an incredible view of the city. It felt like we talked a lot in English… and French. I don't even think Khamatova speaks French xD Mamamoo comes up over the fact that I, for some reason, tell Chulpan about Mamamoo. LOL AND Bryan Cranston comes up because he somehow got mad over the fact that I was talking to Chulpan about them. Hahahahaha. The dream made so little sense that the moment I woke up, I did so laughing.
I forgot to share this! Gobelins is always great for student animation, it seems the shorts they're posting on YouTube will be feature at the current Annecy Film Fest~ including this fantastic short by Fabien Corre, Sixtine Dano, Thibault Leclercq, Katie Sung Lee, Valentin Lucas, and Andrei Sitari.
It's gorgeously animated when a bar fights strikes involving a bunch of artists in 1910, Montmartre.
L'Oreal Paris has a bunch of brand ambassadors by region, and they all get invited to Cannes; among them, there's people like Eva Longoria, Aishwarya and Sonam Kapoor, who all end up walking the festival's red carpet events, just like last year. This time around, they got them all for this commercial that also credits J.Lo and Blake Lively, even though I don't really spot them in it.
Those who do make it and aren't listed, however, include Aishwarya, Sonam Kapoor, and the Bingbings– Fan Bingbing and Li Bingbing. That's on top of Jane Fonda, and everyone's faves Julianne Moore and Naomi Watts, who all come together to gather round John Legend.
https://www.youtube.com/watch?v=rkN38gSytHk
The idea of them coming together around Legend gave me vibes of that Lux Soap Commercial that Shahrukh Khan did like a decade ago, which featured Hema Malini, Juhi Chawla, Kareena Kapoor, and Sridevi… but then I watched it again, and that one was grosser. xD La Vie en Rose, at least, is a nice soft tune to give you the feeling of floating in the clouds xD
— EDIT 12Aug'16 —
Here's the L'Oreal India upload.
This is love~
The international cut of the trailer also looks so good~
Will also keep this updated.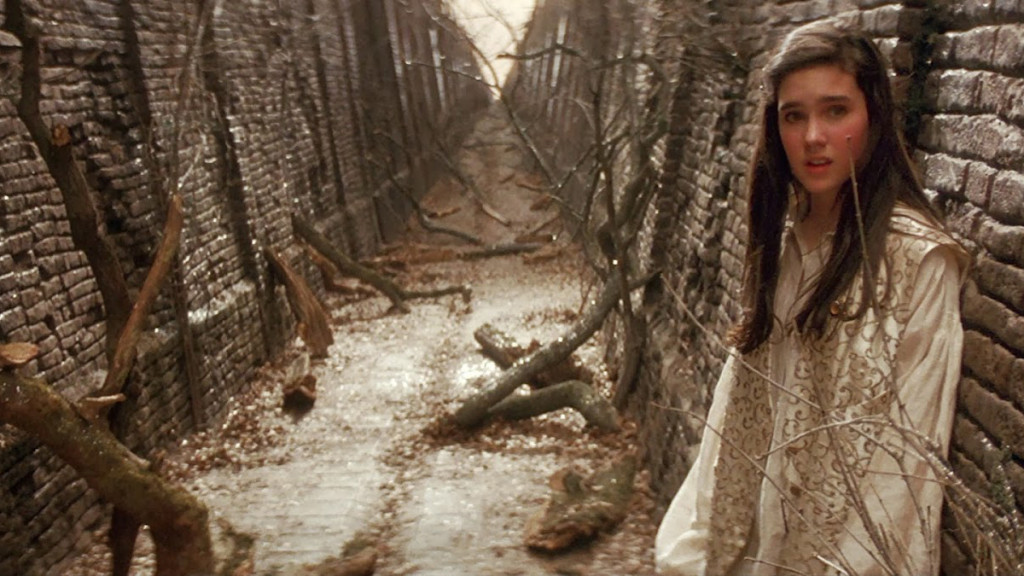 *Updated every February 5th.
Customary MUBI list.