I think there might have been an extra coma on the YT subs, that I may have put on my screencap, but whatever.
Feelings. Feelings were had. Maybe not the song as a whole, I still think World Without Tears (沒有眼淚的世界) [LV] is much more interesting musically, but the music video for Dearest (親愛的) [MV] by Chen Hung-i (陈宏一) totally sells it. I cried so much, I've been crying quite easy these past couple of days. Hwasa made me cry with her short version of Lee Moon Se's (이문세) Whistle (휘파람). Then this, and now Leehom.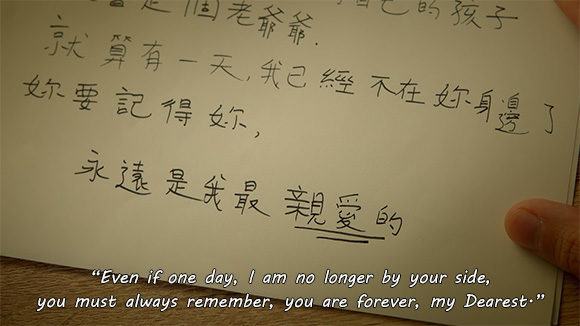 Dearest, you will forever be Baba's baby.
A kiss on your cheek, so you sleep well through the night.
Dearest, no matter how long the road,
my love will be with you because
you are forever my Dearest.
我很想你,爸爸~