Archives For a.r. rahman
It's out, it's out! You know what to do~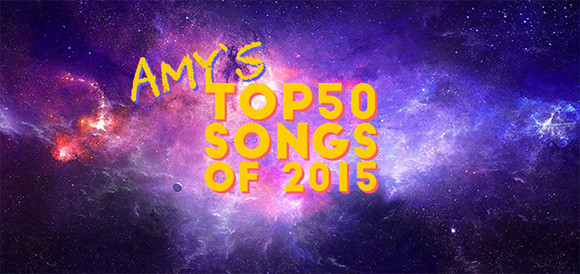 I'm the crazy lady of Best Of lists~ so here's another one.
But if you're lazy, I've set up (almost) complete playlists on Xiami and YouTube.
Last time it took me 2 years to get my 2012-2013 list out. LOL This year, I'm early. I'm pretty happy with my picks at the moment, so I hope nothing mind-blowing pops up in these last remaining weeks of 2014. In the meantime~ you know where to go.
Oh, who am I kidding. What I love about the end of the year is all the Best Of lists, rankings and voting. Expect my annual Top50 Songs of 2014, My fave movies of the year, and My fave local 2014 releases. I might even have enough material for a 2014 Music Highlights.
We started voting early on the YAM Magazine lounge because we are all lobbying for our favorite films, and prepping our personal End of the Year lists. I'm the most serious of all because lists can only matter when you grab the biggest possible sample. Not watching Indian movies meant that I wasn't watching roughly 30-35% of the worldwide output.
So this is my first year online voting for Indian movies! I actually kinda like how MANY categories there are for actors to get a nod. LOL They don't always make sense (Superstar of Tomorrow, hahahahaha and the Male Thriller/Action is quite rubbish), but I'm generally happy when I get to vote for Tabu, Madhuri and Rani without much conflict. So~ YEAH!
You can vote here.
In honor of the release of Haider today/tomorrow and me not being able to watch it until it hits the DVD/Bluray shelves… or EROSNOW (or someone else) decides to VOD it early or *cough*… I had been curating a YouTube playlist of all the music sequences -choreographed or not- (and item songs or special apperances) in Tabu's filmography, which has resulted in a list of over 83 clips (est: 6 hours) from Tabu's participation not only in Hindi films, but also Telugu, Tamil… and the random Malayalam clip that I was able to find.
The list has time to expand with rarer to find clips, I suppose, including (at least) one or two more clips for Idee Sanghati, as well as other regional movies that aren't on YouTube. There are also clips that are included in their dubbed version (with the original title and the language they're on), because the original audio isn't available… as well as repeated clips in better resolutions than their "official" uploads.
A lot of people don't seem to like Abhishek Bachchan. I don't particularly find him attractive, but I do think he can act a lot more easily, than- let's say Hrithik Roshan, who -I think- is SUPER hot. But maybe my opinion on the both of them is biased considering the first Abhishek film I saw was Yuva, and Hrithik got stuck with K3G. Also, I haven't seen that many Hrithik movies, but at least he was good in Guuzarish.
Obviously, I have more fun with a Shahrukh Khan/Rani pairing, but if I didn't have to count Bunty Aur Babli (Ok, and maybe KANK), I'd put the Abhishek/Rani pairing ahead of Aamir/Rani. Rani has loads of chemistry with Shahrukh and Abhishek… especially in Yuva. They're loving each other one moment, and exploding into serious argument the next. And the resolution to their conflict is pure serious drama, I love it.
The track Kabhi Neem Neem is pure A.R Rahman crack. According to the online dictionary, 'neem' refers to a tree whose bitter bark is used as tonic.
https://www.youtube.com/watch?v=yEIKdvQ28IE
Have I told you my iTunes library is now filled with Bollywood soundtracks?
I haven't done a fake Criterion fanart in a long time — possibly in over 4 years [1] — but after seeing M.F. Husain's films, I couldn't resist. Besides Madhuri Dixit- DUDE! Tabu as Meenaxi. I can't possibly resist.
I do believe that Tabu acted miles around the material that Madhuri Dixit got, and that M.F. Husain should've used a lot more of Madhuri's dancing skills and charisma to get his muse concept across. Especially considering how she was his muse and all.
I could see why some people would think Meenaxi was a self-indulgent movie, but who am I to deny myself the self-indulgence of a lens focused solely on Tabu? Beautiful cinematography with a soundtrack by A.R Rahman to top it all off. I can't. I could watch this film forever.
Oh, gosh. It hurts just to look at all this gorgeousity.
After watching Fanaa a few weeks ago, I thought I might continue the Indian adventure with Tabu. Then, I watched Devdas — still unimpressed with Aishwarya Rai's acting prowess and totally committed to watching Indian films because I can write hers and Sanjay Leela Bhansali's names without googling now HUZZAH! — and was struck by Madhuri Dixit (no googling!) and her amazing "hooker with a heart of gold." In fact, my favorite scene in Devdas is probably her dance duo with Aishwarya. And Bhansali's films are still such a beauty to see. Sighs.
Then, when I thought I might head the Madhuri Dixit road, I watch English Vinglish and get struck by Sridevi (no google!). My first shock, of course, was realizing that I had knocked off ten years of her age right off the bat. Then while reading her wiki page (this is why it's important to have a good Wiki page, fans), it hit me like a bucket full of cold water~
Sridevi was a successful child star, a sex symbol… and is possibly positioning herself as a MILF — my own observation here. Apparently English Vinglish was quite a hit, marking her comeback after 15 years off the screen.
I don't think there's ANYONE in the world of movies (or entertainment) that has been able to achieved this. I can't think of a single actress (or maybe actor) who started out as a child, grew to be the actress made of dreams, moved on to becoming a sensible adult, apparently a great mother, and make a comeback to take all that's "cinematically" hers.
The performance is okay (by Kpop standards, anyway), but Sridevi is totally charming in this show for the International Indian Film Academy (IIFA). I think the IIFA cameras shoot a quick reaction from Madhuri during the number, just as they showed Sridevi on Madhuri's own performance (which rocked my socks) [1]. I could do with less Deepika reaction shots, though.
https://www.youtube.com/watch?v=nqo6UtqWjqY
So… I am at a conundrum. Who should I go for first? Sridevi or Madhuri? And since both have sooooo many films, where do I start?