Archives For new album
My yearly tradition~
(even though I haven't been writing at all~~~ lol)
I hope I get to be more productive next year.
Happy listening~
I think there might have been an extra coma on the YT subs, that I may have put on my screencap, but whatever.
Feelings. Feelings were had. Maybe not the song as a whole, I still think World Without Tears (沒有眼淚的世界) [LV] is much more interesting musically, but the music video for Dearest (親愛的) [MV] by Chen Hung-i (陈宏一) totally sells it. I cried so much, I've been crying quite easy these past couple of days. Hwasa made me cry with her short version of Lee Moon Se's (이문세) Whistle (휘파람). Then this, and now Leehom.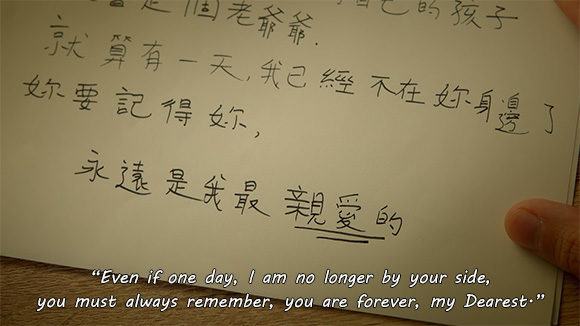 Dearest, you will forever be Baba's baby.
A kiss on your cheek, so you sleep well through the night.
Dearest, no matter how long the road,
my love will be with you because
you are forever my Dearest.
我很想你,爸爸~
I started listening to Chen Weilun (陈伟伦)'s album, Think Miss Sorrow (念思愁), which just came out last week. While adding it to my iTunes library, it struck me how difficult it was to translate the song names. xD
For those who don't know because you've just stumble upon this post, I usually keep a very organized library of foreign music, which includes 'Original Name (romanization) – English Name/Translation'; so I was looking if there were official English titles for the songs on Chen Weilun's album available on Xiami, KKBox or iNDIEVOX. There were not. On my search, already on title #3, I realized they were all titles (or most are, I haven't gone through all of them yet xDDDDD) for Li Qingzhao (李清照), who is known as the greatest Chinese female poet of the Song Dynasty, mostly for her ci (词)/lyrics form of poetry [1][2].
So this is going to be a (hopefully brief) project to translate just the song names xDDDDDDDD
I only got three so far. xD
— September 22nd 2017 —
There~
Mamamoo has been delivering all weekend, I've been emo all weekend. [I also finished watching Meri Pyaari Bindu, and I was not ready, yo~ Extra emo] I've become that kinda fan, tho. LOL The one that finishes work on time for music shows broadcasts, and sets alarms for VLive sessions LOL I've set up repeat YouTube playlists and I've been checking the charts every few hours. I pre-ordered my double-album (because duh! SUN-BAE-NIM leader-nim said so LOL [truthfully, though, I did that before she said it]), I'm still waiting for it to be shipped (foes of international, farthest away regions) AND I also bought the album on iTunes.
Confession! On teasers and first few listens, Yes I Am [MV] wasn't my jam. Now it is. It's kinda how it was with Um Oh Ah Yeh and You're the Best— those live shows get you going. Have you see the Music Core one? It's already been subtitled, fan chants and all, BLESSED! Thank you to whoever did that, y'all really take care of us.
AZEGAG, however, damn~ that's my jam.
There's different kinds of fans listening to Mamamoo~
Listener 1: Those who didn't like either AZEGAG and Yes I Am (probably just liked You're the Best or Decalcomanie, unlikely both)
Fan 2: Yes I Am > AZEGAG
Fan 3: Yes I Am saved summer!
Fan 4: AZEGAG! Can't get it out of my head HELP! Those trolls! Only Mamamoo.
Fan 5: Straight-up Moomoo. Loves all songs, has no favorites, all songs are their children.