Archives For backstreet boys
I may not be a BSB fangirl any longer, but they'll always have a tiny place in my heart~
I dunno why on earth they have a US/International cut of the trailer if both are exactly the same. The documentary opens in (I suppose) selected theaters in the USA and Canada on January 30th, as well as iTunes [US][Canada], and selected theaters in the UK and Europe on February 26th.
This YouTube thing telling me I should maybe "watch" some videos that I had already watched had me clicking on the BackStreet Boys' I Want It That Way,because… WHY NOT? — turning me into a 15-year-old all over again.
Actually, I was a lot younger. I was probably closer to 13, but you can't really tell considering distribution wasn't instant back then. My English skills weren't consistent back then, and I remember we'd all share the lyrics to the song from an ex-classmate that was visiting when she'd left for the US. Printed out emails to share lyrics. xD
Up until these days, whenever I listen to songs of the 90s, it's likely I have to stop what I'm doing and sing at the top of my lungs… even though I can't reach the notes any longer. LOL I also can't sing along while doing choreography either. xD I also don't bother to learn lyrics of songs either. It's not only because 80% of the music I listen to now it's in a language I can't converse in, there's also the amount of music that needs to be heard.
It's not because I'm old or anything xD
No~~~ ;P
Oh, heck yes, I'm GOING~
THEY ALL COME TO ME. First, Bjork, then the BackStreet Boys, Miyavi and (bonus for) Big Bang. Now it's JeA's turn. Maybe you don't know, JeA is my BEG bias.
After much deliberation with a friend, we decided to crash the Lunafly concert for JeA, just to get a glimpse of her.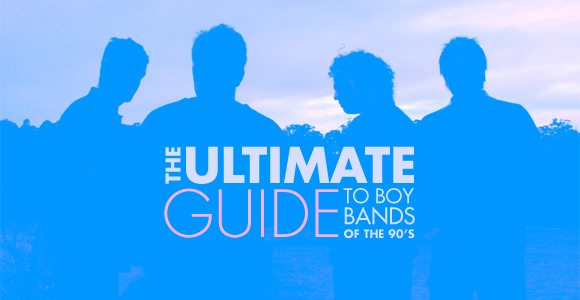 What started like a simple post, ended up taking a lot of hours of research and boy band video-watching. I may or not regret it.
Voila! The Ultimate Guide to Boy Bands of the 90s ~
There were boy bands I hadn't even heard of… and some that I had to dust off my VHS tapes to get their names. Ha!