Archives For Graphics
It's out, it's out! You know what to do~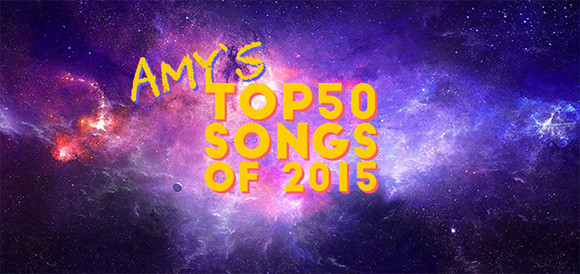 Yup, once again~
Back in 2010, the YAM Magazine website was launched officially— it was my grandpa's 5th death anniversary. Today, it's his 10th year anniversary… also it's the 5th YAM web anniversary! Numerology galore~~~
Anyway~ I posted my 2015 music highlights~ early, once again. There were a few albums of my biases, but most of these picks are new people I've begun following this year. So… happy listening!
7 years — SEVEN FREAKING YEARS! — after starring on Yuki Tanada's One Million Yen Girl, Yu Aoi is finally going to star in a new movie as a lead. The lucky production? An live-action adaptation of Yamauchi Mariko's (山内 マリコ) book AZUMI HARUKO wa Yukuefumei (アズミ・ハルコは行方不明), which translates to Azumi Haruko Is Missing, which will be directed (and most likely adapted) by Daigo Matsui (松居大悟).
My Japanese is going to the gutter. lol
BUT! The internet (meaning me) is all excited about it! Actually, I see a lot of tweets on it, but I'm too lazy to read or google-translate them, so I will just pretend we're all excited about this.
YesAsia has an "English title," and lists it as Lonely Girl Has Gone.
I don't know what the book is about, if you do- tell me. Other essential info? Apparently it started shooting in mid-September, and it's set for a 2016 release.
Sources: Natalie, Yahoo JP. Big version of this photo on Eiga.
Tell me the truth- did you miss this enthusiastic me? All these up to date project announcements take me back years into fandom when we all used to talk about all things Yu! Anyway, the latest in one of the few project announcements in Yu Aoi's repertoire [1][2] is that she's set for Nobuhiro Yamashita's latest film titled Over Fence (オーバー・フェンス), which is an adaptation of a story in the anthology Kogane no Fuku (黄金の服) by Sato Yasushi.
The film also stars Odagiri Joe and Shota Matsuda.
Over Fence completes a trilogy based on Sato's stories, beginning with Sketches of Kaitan City (海炭市叙景) and The Light Shines Only There (そこのみにて光輝く).
Sources: Eiga.com, Film Business Asia
You never really know with katakana spelling… is it Spokane's Left Hand (スポケーンの左手)? If I hadn't googled スポケーン, I would've totally thought it's "spoken," but apparently this brand new play is based on the 2004 Academy Award-winning Irish comedy short by Martin McDonagh, which starred Brendan Gleeson — Gleeson's son, Domhnall Gleeson… now, sorta famous in his own right, also shows up. Watch it here.
The play also stars Nakajima Shu (中嶋しゅう) — in, I suppose, the Brendan Gleeson role, Song Ha (成河) – as Rúaidhrí Conroy, and Okamoto Kenichi (岡本健一) – as the man on the train.
Spokane's Left Hand will be running from November 14 to Novemeber 29th at the Theatre Tram in Tokyo. Tickets are available at Ticket Pia at Y7,800.