Archives For dork
RBW, what are you doing!?
You guys have a moovie right there! LOL
Someone please call 911
Tell them I just been shot down
and the bullet's, in my heart~
Coming back in the Korean sense of the word, that is~ Mamamoo's released 3 songs [sub-unit songs Dab Dab and Angel, as well as New York], and they're back again with the release of a proper EP/Mini, despite having released their first full length this past February.
And despite the fact that everyone was worried about the red sequin gochujang dresses, having Solar to tell us to love the gochchujang in her most recent solo VApp,to later flip tables over when Moonbyul (and Hwasa) slayed us all with their tuxes.
Now RBW is telling us that their Decalcomanie comeback might have a Bond Girl 007-related theme?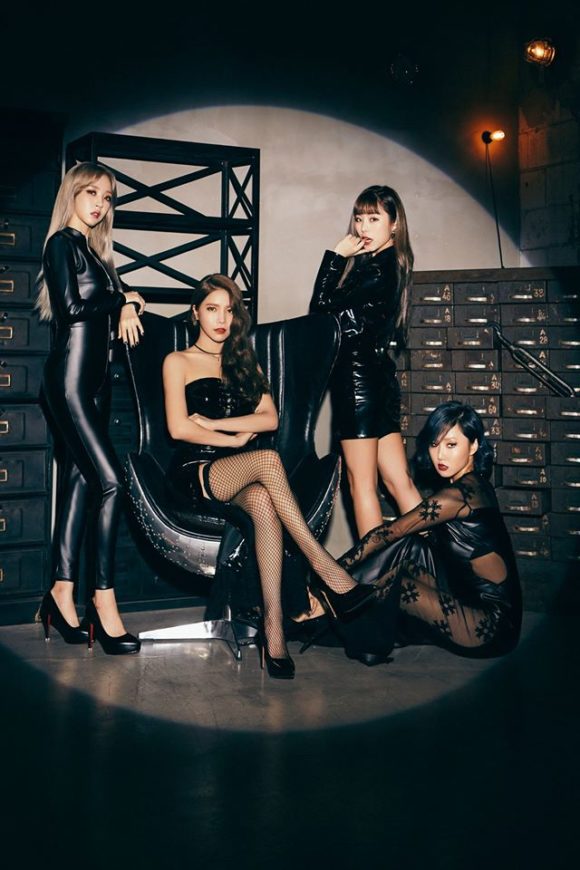 Everyone's dead. Everyone.
And the girls did another crazy VApp where Whee-In is wearing crocs and playing with a stuffed panda, Moonbyul plays with Solar's new braid and turns her into a propeller, and Hwasa tickles Solar to release her dolphin seal laugh.
Dead, I tell you.
Mina-san! Genki? Ha!
Forgive the complete absent from the blog recently (two entries last month, and this is the first one this month!), I've been generally "more busy" updating the MUBI (the site formerly known as The Auteurs lol) database than even actually keeping up with news (trailers/music) on YAM Magazine or watching movies and shows. I've also been occupied watching Korean shows, which tend to make everyone procrastinate. And it's not like it was priority-watching, either~ I've been watching Solar and Eric Nam's We Got Married episodes, but my favorite watch and re-watches was Mamamoo x GFRIEND's Showtime.
I don't actually stan GFRIEND, and I already have biases. Bless.
Bless, SinB. Bless SinB with Moonbyul, Bless New Crush Star. LOL
The first thing to notice- OMO, I've been saying Pretz wrong my WHOLE life. How does Pretz (which obviously derives from Pretzel) end up being "pritz"? HOW!?
Second thing to notice… Solar, I'm never ever sharing snacks with you xD You bunch of adorable dorks.