3. Ok-bin Kim (23)
Korean
Ok, there is no reason why you didn't include Ok-Bin on any of your lists, unless you didn't see how AWESOME the film by Park Chan-wook Thirst was. So if you didn't… why didn't you go see it? It was on theaters, and I'm aware that it's already available to buy and rent.
Ok-bin is a wicked actress, and started out by winning an online beauty contest – LOL, so if you had any doubt, she IS pretty. And she can also kick butts because she practices Hapgido, Taekwondo and Muay Thai.
4. Asami Mizukawa (26)
Japanese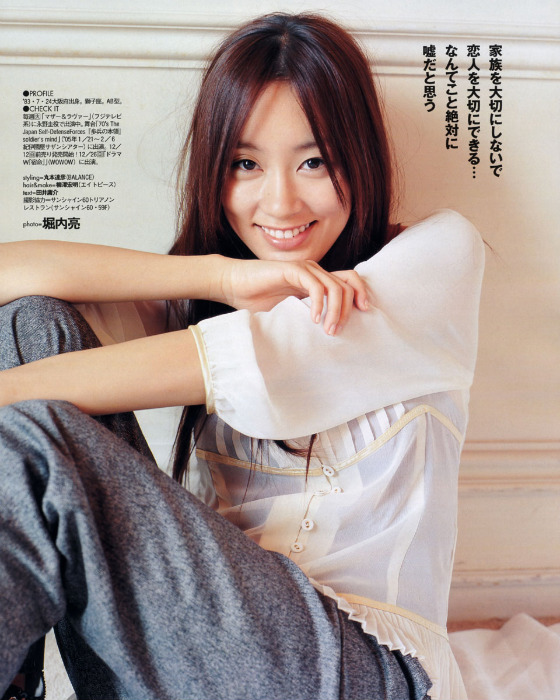 Don't worry if you have no idea who Asami Mizukawa is. She's even not that mainstream in Japan. In fact, I always consider her one of the most underrated actresses/idols. Her best roles are usually comedy, because she has this total as-a-matter-of-fact tone to her voice.
You can probably check her out playing cool violinist Kiyora on the Nodame Cantabile franchise, or lonely but cheerful Eri on Last Friends, or the desperately-looking-for-someone Asuka on Yume o Kanaeru ZOU.
She will be soon on American TV screens, if you get any broadcast of NHK's period drama.
Did I mentioned she kissed a girl? It was totally random, but oh well…