Hi, AfterEllen has a post on women in Boy Style. Ahhh Boy Style [1],  I gotta admit dude… wearing slacks and shirts, it's just so much more comfy than having to wear some dress with high heels.
And yes, Christina Hendricks is pretty awesome.
But you know I like to combine the East with the West.
Kate Moennig
Tilda Swinton
Cate Blanchett
Kate Winslet
Natalie Portman
Juri Ueno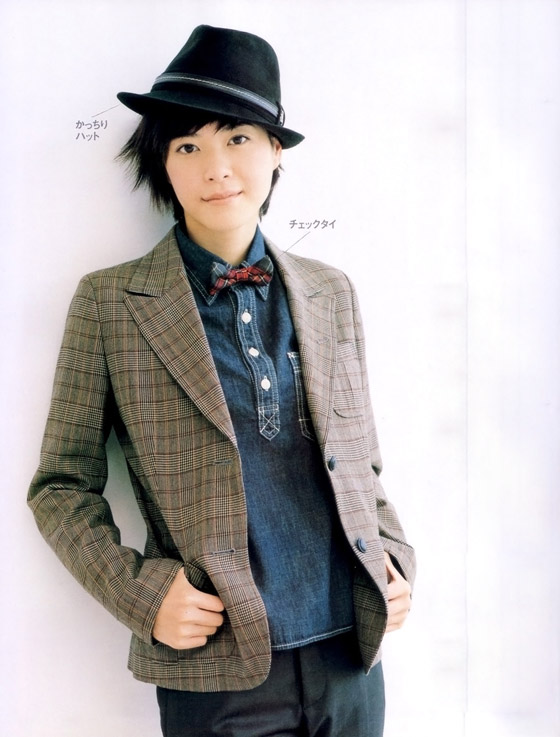 Yu Aoi [also linked above]
But it seems all these photos are from photoshoots, which rock… but  how about daily life? Or actual idols that go about their days wearing comfy boy clothing? Well, hello China and Taiwan~
Chris Lee – aka. Li Yuchun
Winner of the Super Girl contest, she seems super popular as a singing idol, and her debut on the big screen in the Hong Kong historic action film Bodyguards and Assassins was received well, earning her Best Newcomer by HK directors. She even has her own postal stamp. LOL
Jing Chang – aka. Zhang Yunjing
Jing Chang is similar to Chris Lee in that she was also the winner in a singing contest in Taiwan called Super Idol. She just released her second album, in which she sports her boyish charm with the main single written by her[2]. You should all probably check the video for Black Skirt [subtitled] from her first album, Unprecedented.
And of course, I love BiBi
Bibi Chow – aka. Bibi Chou, Zhou Bichang
I think Bibi's the best vocalist, and even though she's had a change in image for her last album, Bibi's thing was her suits and the glasses. Plus, she's super funny. You don't even need to understand Mandarin to find her funny.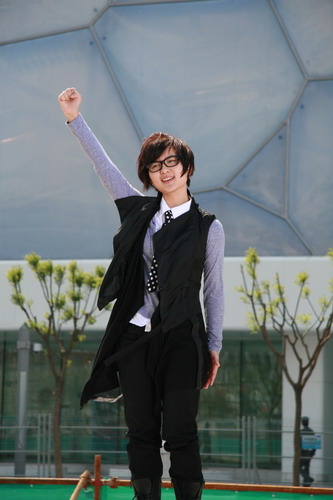 See the last picture? She actually promoted the Beijing Olympics song like that. You might have seen the video, right? Welcome to Beijing with that buck load of singers from Hong Kong, Mainland China, Taiwan, and everywhere. Even Jackie Chan was in it. Whenever I read the comments for that, everyone asked about Bibi because she's vocally amazing like that.
How about that? Actual popular idols in boy style ;P