Archives For animation
I've got some pretty nice recommendations to share.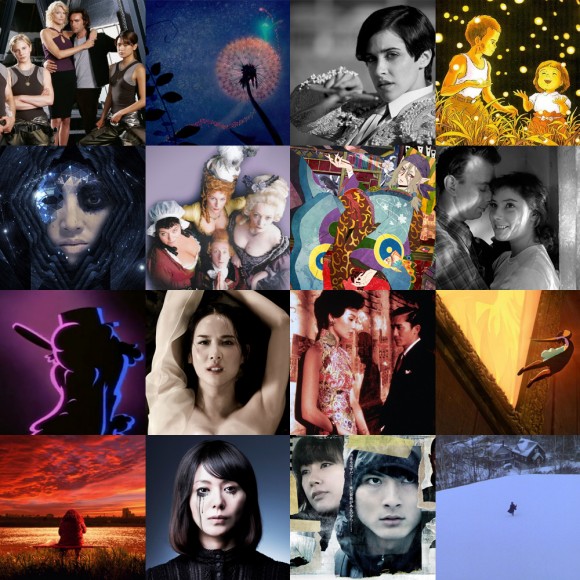 I have created a brand new tag specifically for S.H.E ~
Because, well~ this music video and the song are self-explanatory.
Despite being completely different, this brought memories of Viva Forever [MV] by the Spice Girls. I guess… I can see a tree in The Tree at that Time (那時候的樹)? Oh, and I guess… stop-motion mixed in live-action? xD
It's crazy how technology has developed in the past 20 years. The latest consumer craze? 3D printing, of course! It hasn't only been featured on shows (with a special mention on The Big Bang Theory), but it's been used in a broad variety of ways [1]. Miniatures of yourself [1], your face in chocolate [1], miniature of yourself in gummy [1], or candy [1].
Its most striking use, because of its practicality, was how they used 3D Printing in the making of ParaNorman. Technically speaking, it was that usual "wow, why didn't anyone else think of this before?" Printing the many faces needed to be able to animate your stop-motion movie. It gets the consistency so your animation doesn't get blotches, and you get incredible detail (I LOVE THE LIGHT GOING THROUGH NORMAN'S EARS).
The question that arises is- if they print the faces needed to animate, once they've done the movements in a CG environment. Is it stop-motion? Mixed media is more common than ever. There was a lot of special effects in ParaNorman, especially in its incredibly visual last arc, but the film is still considered stop-motion. So how much use of the computer do you need to have for it to not be stop-motion?
Vancouver-based motion graphic studio, Giant Ant, took part in the making of an animation collaborative effort centered on the poem titled To This Day by Shane Koyczan, who was in charge of the We Are More poem used for the Vancouver 2010 Winter Olympics [1]. To This Day focuses on the lasting impact of bullying on its victims, and though it feels heavy-handed with a +6min of running time with a narrative of negative lows in contrast to Koyczan's climbing monologue, it's still a project worth checking out because of…
it's animation.
Giant Ant (which includes work by Jorge Canedo Estrada [1]) asked animators and motion designers to come up with 20-sec sequences to go along to Koyczan's spoken poem, developing a wonderful mismatch of styles within its narrative.
You can check out more of the To This Day project on: