Archives For fandom
RBW, what are you doing!?
You guys have a moovie right there! LOL
I ran into the cover for the Hito to KOUMORI (人とコウモリ) single by KINMOKUSEI (キンモクセイ) with Yu-chan on it. I don't know how I didn't know about this before, because the single is over a decade old already. Nearly 15 years old, really.
Yes, it should -on principle- be upside down.
So I thought I would create a post to collect the ones I find at other times in the future. since it's been ages since I updated Yu's Wiki [1][2] and my 9th Fandom Anniversary is coming up. Can you believe it? I've been following Yu-chan for a third of my life xD That's endearing… but almost sad. LOL
Anyway, the other single cover I could think of was Moumoon's Sunshine Girl.
*Cries in Moo Tears*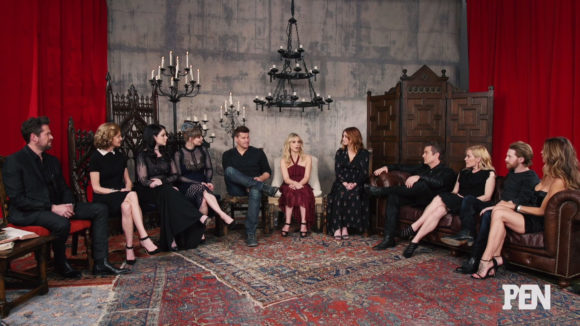 I'm so old (∩︵∩) I've had so many feels while watching this 40min. interview of the Buffy the Vampire Slayer cast for Entertainment Weekly (and People? — are these two under the same company now? I'm out of the loop), I'm even considering re-watching a couple of episodes, despite the fact that re-watching things seem to be a luxury of time now.
I've always been a huge BtVS fan throughout my high school years— she went off to college while I was still in high school, and the show finished the year I went to Vancouver for studies. Most of the last season, I saw through bad quality downloads from a peer-to-peer program that no longer exists. LOL My first big salary, I spent on buying the seven seasons on DVD on one buy. Some people spend their first salaries on shoes, others on food— other kids are really good and help pay off their parents debts or give their first paychecks to their parents. I didn't. I bought 7-seasons worth of DVDs. lol
So I have feelings.
A couple of days ago it was announced that Yu Aoi had joined the cast of Mix (ミックス。), the table tennis movie starring Gakki and Eita. They have an Instagram account and just updated with a picture of Yu-chan with panda hair tie alongside Hiroyuki Morisaki, I suppose, playing her husband.
I love that because of the white restaurant getup, the panda hair ties, people are asking if they're playing Chinese. Yu-chan's character name is Yo, though. BUt Morisaki's is Cho, so~ of course.