Archives For April 2010
Omg, that ending U.u
So, so SO SAD~
Steadily moving up our list of the 20 to Watch, this time around with a less mainstream face.
It's Belgian actor Jérémie Renier, born in Brussels on January 6th 1981. At 29 years old, Renier has a prolific filmography. Probably first known worldwide by his performance as Thomas d'Apcher in Le Pacte des Loups (Brotherhood of the Wolf) alongside Vincent Cassel and Monica Bellucci.
He later starred as Bruno in the Dardenne brothers' l'Enfant (The Child), which would eventually open the opportunity to play Claudy Moreau in the 2008 critically-acclaimed Le Silence de Lorna (Lorna's Silence). Renier's also had appearances in well-regarded films such as Atonement, starring Keira Knightley and Saoirse Ronan, , as well as In Brudges with Colin Farrell, Ralph Fiennes and Brendan Gleeson.
Last time we saw him on screen was on Olivier Assayas' l'Heure d'Été (Summer Hours) alongside Juliette Binoche. The film was a favorite among critics in 2009, gathering a bunch of Best Foreign Film Awards. Hopefully, we will get to see him soon on Niki Caro's The Vintner's Luck alongside recently-nominated Vera Farmiga and Keisha Castle-Hughes (Whale Rider). Add to that his role on François Ozon's Potiche with Gérard Depardieu, Catherine Deneuve, Judith Godrèche, and fellow the 20 to Watch Ludivine Sagnier… and well, we're sold!
Coming from an article over at Wildgrounds
What is this "super dub"? In fact, they're trying to make the translation sounds more natural in Japanese.

…

what were you attempting with Super Dubbing to deal with this difference?
For example, Leonardo de Caprio, who plays Teddy, faces a woman working in the hospital and asks, "Were you a nurse?" If you change this to natural Japanese, just saying "Kankoshi?" However, in English when you say "Were you a nurse?" your lips move three times.
Moving from #9 to #8 on the list of the 20 to Watch, there's another familiar face… even if the name doesn't really ring a bell, unless… of course, you are already familiar with Ben Whishaw~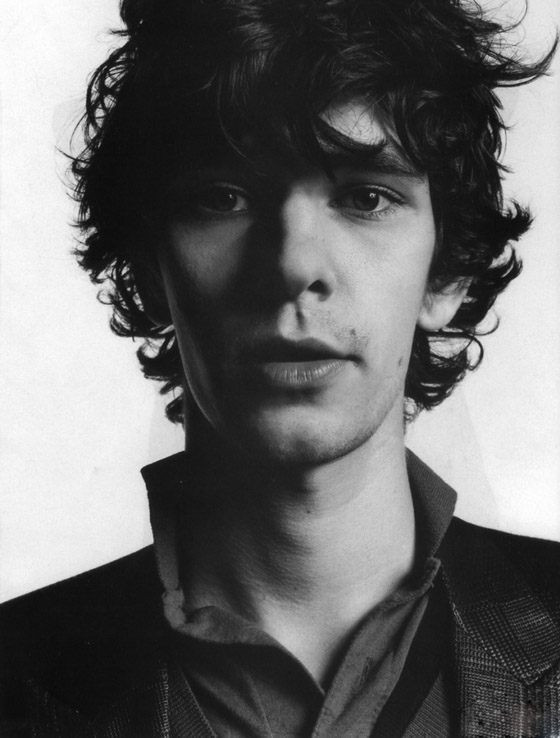 Born in Bedfordshire, England on October 14th 1980, this 29-year-old actor is probably most recognized for his starring role on Tom Tykwer's Perfume: The Story of a Murderer. However, before his big break as smelling murderer Jean-Baptiste, Whishaw participated in the film Layer Cake alongside Daniel Craig, and Sally Hawkins.
In 2007, Whishaw became part of the cast of I'm Not There, the experimental film about Bob Dylan credited alongside the likes of Cate Blanchett, Christian Bale, and Heath Ledger. His last big hit on the silver screen was playing poet John Keats in Bright Star, directed by acclaimed director Jane Campion. The film garnered considerable buzz not only for him, but also his co-star Abbie Cornish.
Next up for him? A re-adaptation of William Shakespeare's The Tempest by writer/director Julie Taymor (Across the Universe) alongside Djimon Hounsou, Alfred Molina, Chris Cooper, Alan Cumming and Helen Mirren.