I think the website that had the scans for the Boys Style So-En photoshoot is gone, so I took some of my late night hours, un-watermarked and cleaned up the images for re-posting.
Call it… Yu Aoi archiving purposes. LOL
Photos by Mie Morimoto, but you know~ It's all about the style in this one, right?
Stylist: Junko Kobashi
Hair & Makeup: Takayuki Miyamori [who also did Yu as a Mori Girl]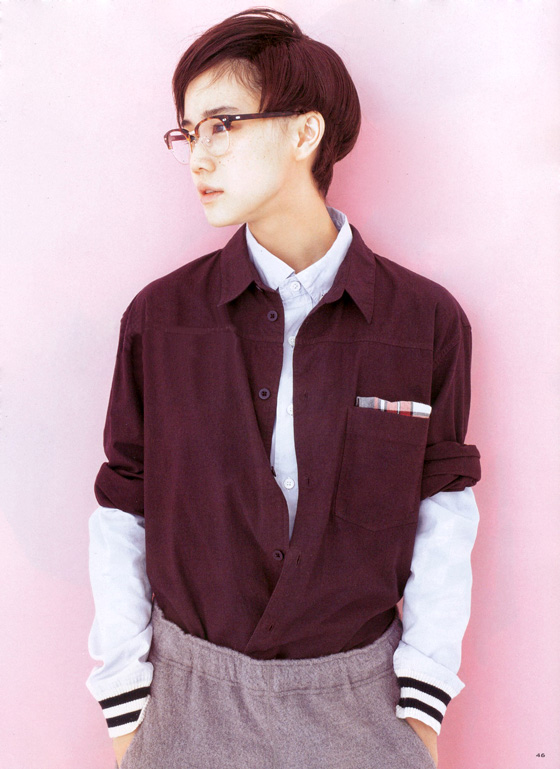 Enjoy! And forgive the crappy un-watermarking.