So… you don't live in Tokyo? Or you live in Tokyo but don't have the time or money to spend a couple of hours in the theater? Well, tough luck!
Yu-chan's at the theater in her brand new play with Satoshi Tsumabuki, as previously reported.
Tsumabuki portrays a seismologist named Minami who is station at the foot of the fictional Mt. Buji, a volcano that is getting ready to erupt. Aoi portrays Amane, a woman found wandering the slopes of Mt. Buji. The only thing is she may not be Amane at all. Aoi's character keeps changing the story of who she is, where she comes from and even what her real name is.
via J-Film Pow-Wow (Chris MaGee's awesome, non?)
Check J-Film Pow-Wow for more information and a photo where Yu's on the side looking different. Then there's a video of Yu-chan commenting on the play, and inviting all of us (who can't go) to see the play.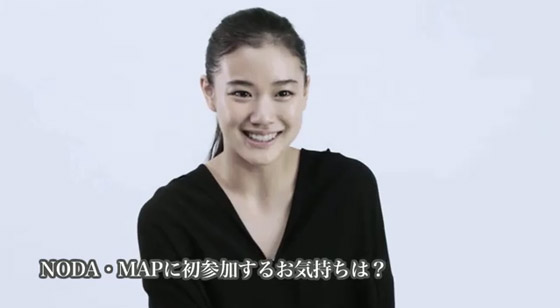 But it's not embeddable, so head over here for the video.
But really, even if I were in Tokyo… and I had the time and money to go watch Yu on stage, it'd be for nothing! Because I'm not fluent in Japanese. It'd be like a wasted seat on someone who would just stare O_O and that'd be creepy.
So… is anyone going? And does anyone want to share their thoughts on it?