As you probably know… or didn't – Yu's latest play with Satoshi Tsumabuki, Minami he, opened in Tokyo… had some dates postponed (at least) due to the Earthquake, and I think it's safe to say that it's done with its running.
There were interesting thoughts on it – hint: only read one review, which you can check by going through the Minami tag – and I ran into this poster for it, which is the closest some of us got to this play xD
Then… I also found some pics. xD
First, let's look at Yu-chan doing an interview with her wig: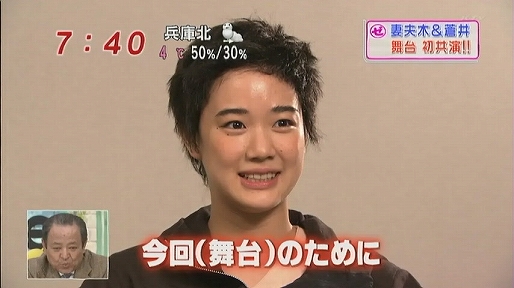 You are shocked? Check this blogger out.
And a couple of pics I found of Yu in character~
Okay, that's all I got… which is more than you can say for Gakuya. LOL – Remember that? You don't? I don't blame you, I barely found any info on that, and when I posted here… it was already ages after that play closed. xD We're getting better?