We are only one spot away from completing our lists of the 20 to Watch Between 25-30, so I thought it was time to show you some of the names that didn't make it. Just like in my first list of people that didn't make it, I seem to have an overload of actresses, and never enough guys.
In no particular order~~~
* Zooey Deschanel
Why she could've made it
Deschanel is the quintessential hipster dream girl, and she' good at it, we love her for it. We wish he had more variety in her CV, though. Next up for her? The stoner Your Highness with Natalie Portman.
* Mila Kunis
Why she could've made it
We see a little Marion Cotillard in her. It's the big eyes, and the bone structure… and they are both petite. She's funny, but we still need to see her in a credible drama. Next up? The Darren Aronofsky film Black Swan with Natalie Portman.
* Tang Wei
Why she could've made it
We loved her on Lust, Caution. However, we haven't seen her in enough. Plus, how could you not wonder what's going to happen to her when girl looks this good on stills, captures, carpets, events, and spreads?
* Melanie Laurent
Why she could've made it
We think she was amazing on Inglourious Basterds — and should have been recognized during award season — but we haven't seen enough of her to form an opinion.
* Catalina Sandino Moreno
Why she could've made it
We thought she was awesome on Maria Full of Grace, but that's the only role we enjoyed. Paris Je t'Aime was nice, we didn't really care much for Soderbergh's Che, and we're iffy about Twilight.
Bonus!
* Ziyi Zhang (Zhang Ziyi sounds more natural)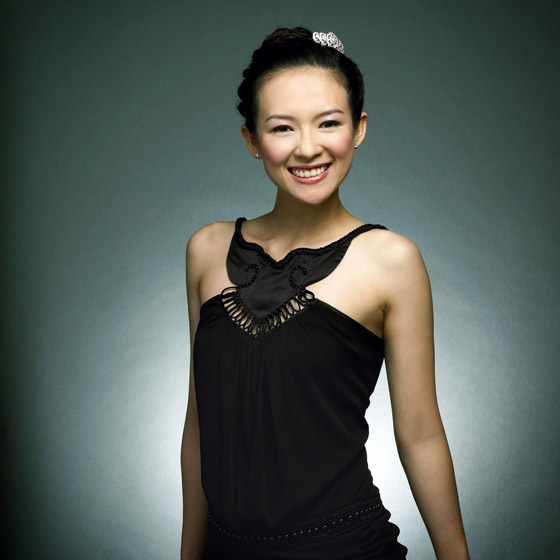 Why she could've made it
We keep hearing she's good. We think she's good on Crouching Tiger, Hidden Dragon, and some other films in her native China, but the films she's come up for the past few years bore us. But she's so popular in America O.o
* Maggie Q
Why she could've made it
Maggie Q is hit or miss for us. Mostly miss, than hit. I'm sorry, I don't know any other reason for her making the list, other than being the required age. But I thought the guys reviewing the list might enjoy the photo. LOL We wanna check out an episode of Nikita though…
* Olivia Wilde
Why she could've made it
Girl is everywhere, she's bound to get a good role, right?. We DO enjoy her as Thirteen on House, but we're not sure about her on the big screen… sometimes these things are not meant to happen.
And now the guys!
* Diego Luna
Why he could've made it
We loved him on Y Tu Mama Tambien, Mister Lonely and Milk. I am not entirely sure why he didn't make it. Why didn't he make it??
* Ben Barnes
Why he could've made it
We actually eyed him on Narnia, and we have heard mixed things about Dorian Gray, but some of the positive things we have heard are about him, and lovely Colin Firth.
* Elijah Wood
Why he could've made it
We loved him since he was a kid, even if we haven't seem him grow up that much, we can't deny he's got some interesting projects. I mean, come on~~~ Lord of the Rings, Gondry's Eternal Sunshine of the Spotless Mind with the awesome Kate Winslet and Jim Carrey, Sin City, Everything is Illuminated.
* John Krasinski
Why he could've made it
I dunno. He's got that something. And we kinda really liked him on Away We Go.
* Chris Evans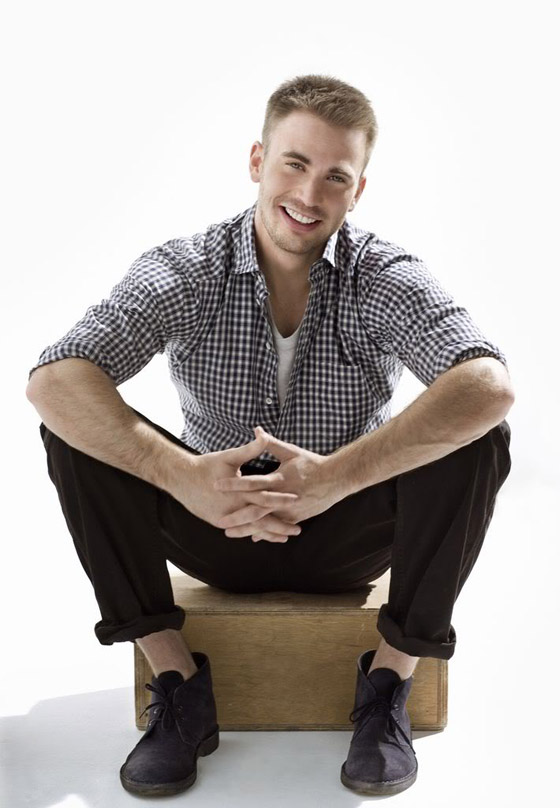 Why he could've made it
Because he is of age. And… is he really Captain America? We're kinda bored of him as an action hero already, though. We don't think he needs another superhero movie.