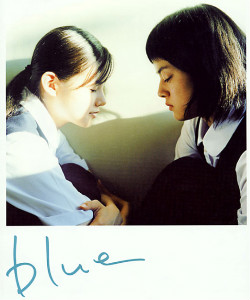 Well, according to visitor Bill in this comment, his team is working on it.
Of course, me being one of the most vocal fans of Mikako Ichikawa — if not the most… seriously, you probably google her name and find my posts or images from the website — have been wanting to watch this since I got it. One afternoon, I tried watching it, but I felt the film was very dialog-driven, so I decided to stop the film and wait for someone to be kind enough… so thank you, Bill, for accepting my subs request.
I have seen a bunch of people, on my search for subtitles, that have been talking about the lack of subtitles for this film. Let me tell you, Mikako Ichikawa… so underrated.
Sure, she IS kinda creepy as lil' sis Kumi in Memories of Matsuko, but in the end she wins us over with that final Okaeri — or is that just me? — as Matsuko goes up the stairs. *sighs* However, did you get to see Ichikawa as Tamaki Hiroshi's wife in those few episodes of Atsu-hime starring more than rocking Aoi Miyazaki and lovable Eita?
Can I just say she's got the most beautiful profile when she pulls her hair up? Such striking features, and so SO interesting. So much more than many other generic-looking and average-talented actresses that are much more popular.
So I wonder, why wasn't this project much more popular?