To make up for the lame previous post, I found this Yu Aoi cover for L Magazine for January 2009.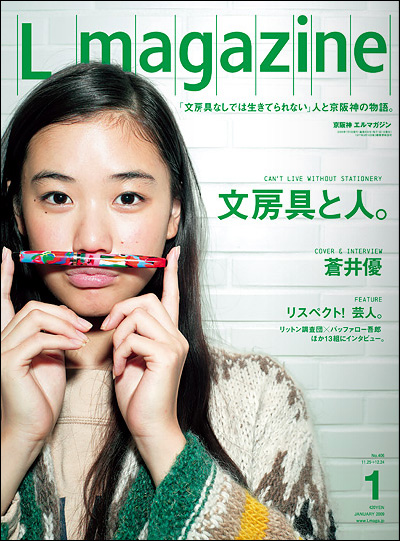 Crap, she does look young there. I hate her. *laughs*
Weird photoshoot for an article "Stationery and People" LOL and the interview "Stationery and Aoi Yu" xD
Also, can hardly call this 'scans' – screencaps it is then! I dunno, the preview on the site makes it seem like the issue is only 400-something Yen, so I dunno where those 2,300 other Yen are coming from.