Well, to be honest~ it's not really an interview. More like a blurb, but still- nice to see her.
And then… I squealed some more.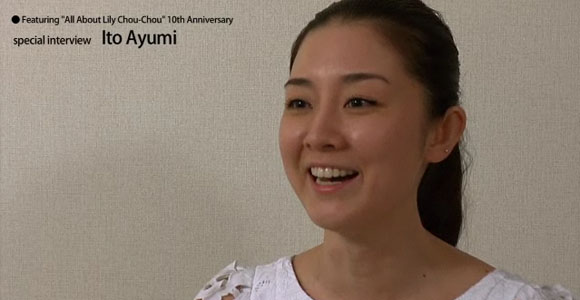 Can you really believe it's the All About Lily Chou Chou 10th Anniversary? I wonder if we're getting a new release in Bluray (because I just bought mine, and it's soooooo sooooooo crisp). I would totally consider buying a new copy of Lily Chou Chou just to experience that cinematography on HD. I would also consider re-getting Swallowtail Butterfly, though. That movie needs a clean-up.
You can watch the blurbs and get pumped for the anniversary… and the release of Vampire. xD