It's time to work on the 2010 edition of the Experiment Awards – working title… anyone have another suggestion? Was thinking of The YAMmy Awards or The YAMmers xD Anyway, for those of you who didn't vote last year or weren't reading the site last year, The Experiment Awards is OUR awards. We watch the films, and nominate them.
The only thing you need to do? Watch over 48 films dated 2010 on IMDb. We still haven't figure out what to do with films late in the year… well, tough luck.
My count? I'm 41 films dated 2010 on IMDb, so I'm almost there~
Anyone's invited to participate, the detailed rules are here (includes nomination dates and deadlines).
And I made banners of my fave films watched until now!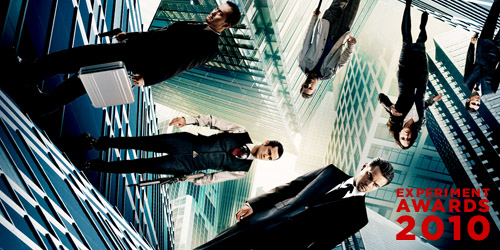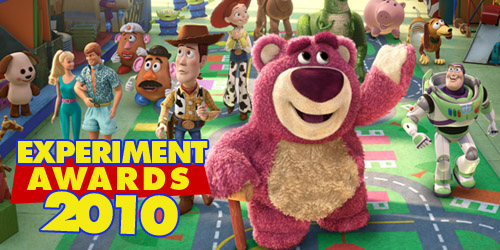 I tried doing it as close as the film's title typographically. I think Toy Story looks pretty good, right? You are all welcomed to save any of the graphics and spread the word, watch films, and participate on the Experiment Awards when nomination time and voting time come. Having viewing!