I am not convinced.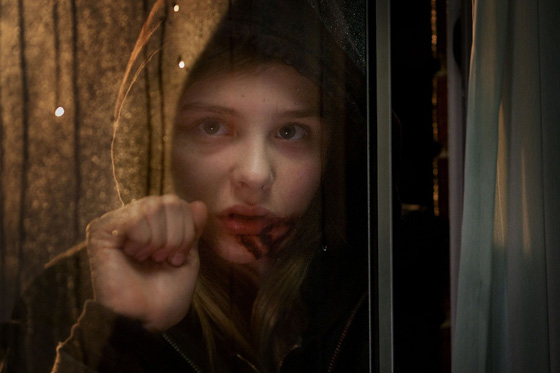 Do not like the still, and I'm pretty sure it's because of the color palette, and why does Moretz look so old? She has an old-people's face. She's missing an air of innocence that Lena had on her Eli.
But then again… that's me picking, right?
Bigger resolution over at Cinematical.