Archives For cate blanchett
I've got some pretty nice recommendations to share.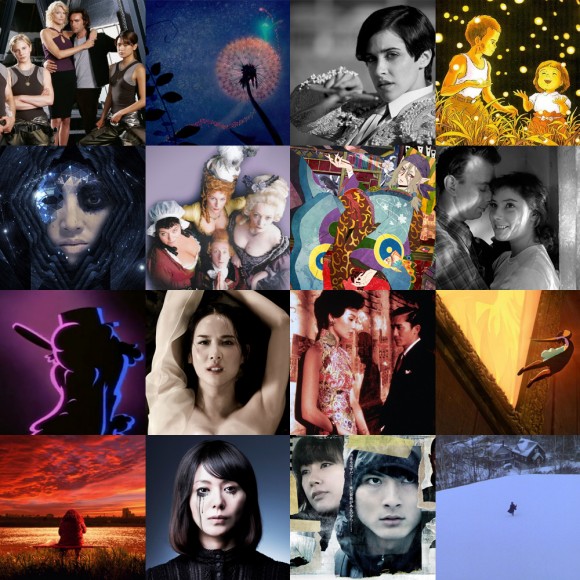 I put together my lists of Top15 Movies, Bottom15 Movies, as well as my Top15 Albums from 2011.
Can we agree that Hanna looks like she could be on our list of Top5 Little Girls on Film?
You can head over here to read the interview.
By the way, first time doing an interview via email. Interesting experience.
The blog C'est la Gene had an article posted a while back during the release of Nine, titled La Plus Grande Actrice du Monde. That's a big name to uphold… but you know, in honor of the positives reviews that Kidman's Rabbit Hole has received, and for getting picked up by Lionsgate for distribution and entering the Award race, I decided to take some time to "translate" and dust off on my French.
Ahh… I hope I can finish this post in less than 30min. LOL Or sure I'll be whining with the people at Anomalous Material for posting so many Memes xD
But we're lazy, so we're doing a 31-day Meme into one post. Just like we did on the TV Meme… only with more pictures! Because I think that TV Meme needs photos, right?
1. A Sequel that Shouldn't Have Been Made
You know there should be something wrong when all the sequels went straight to DVD. That's a sad sad ending for a good cheesy film like Bring it On. The sequels bring so much shame when mentioning Bring it On, which by the way had Kirsten Dunst and Eliza Dushku… and Gabrielle Union. And cheers. I said Brrrr it's cold in here! There must be some Clovers in the atmosphere~~~ LOL a perfect introduction to setup what the cheese will be about, and a more poppy-end-of-the 90s-rendition of Hey, Mickey!