Archives For rankings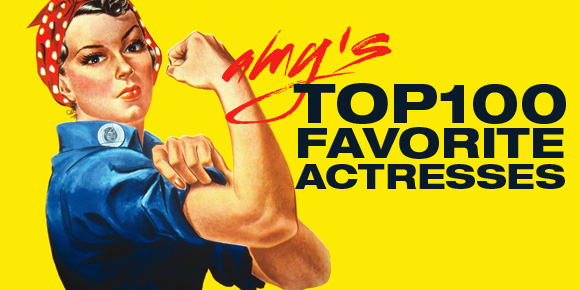 Too much awesomeness into one.
What made it to the list and where it placed? Some of my biggest biases placed lower than expected, and some that I don't want to be my bias placed high on there~
Two weeks before the end of the year, I was already done watching all the Rani Mukerji movies I could get my hands on [1], and by Christmas I had already devoured about ten movies with Tabu [1], casting her in my Joan Crawford Indian re-adaptations. So I'm pretty much done watching Tabu's main basic filmography. I might have two or three more that I want to watch (Prem, Border and Khudam Kasam) that I've been able to locate with subtitles, while Kala Pani I haven't been able to find in a subbed version.
Her alongside Rani and Vidya Balan are my current top contemporary Indian actresses. I wish the first two were as eager to get lead vehicles (nowadays) instead of supporting… like Tabu in the last decade! Be it a lead or supporting role, though, Tabu remains interesting and slightly girl-empowering.Ghaath and Hu Tu Tu (and to a degree: Aamdani Atthani Kharcha Rupaiyaa) had Tabu in a tux or sporting a short hair with a tomboy-ish attitude, urging people to be revolutionaries (or terrorists, depending on your POV), and doing all those sneaky subtly sex scenes in things like Maqbool (to a degree -though not hidden- in The Namesake), Ghaath, and definitely Astitva.
I was amazed at how consistently good she was even in poor vehicles like Hawa or Silsiilay. She's also a straight-forward no bullshit kind of person. Even if you give her the best role to fit her schedule, if she doesn't like you, she won't work with you. That means she'll probably never agree for a Lars Von Trier movie, and that Ang Lee is the best.
Also, there are two new Tabu movies coming up~ Jai Ho with Salman seems like it can be crap because Stalin (the Telugu movie it's a remake of) was so, and I'm completely unable to stand Salman Khan except for Maine Pyar Kiya. Then there's Haider by Vishal Bhardwaj, so that's -at least- some kind of relief. That has got to be somewhat interesting, even if it turns out not superb.
*Updated Apr'16*
Happy new year, everyone!
Sorry for the lack of posts last month. To make up for it, here are five posts so you can catch up to my 2013 and to get you going this 2014.
So tell me, is this impressive for a couple of months watching Indian films or what? I must admit, though, that I'm still not familiar enough with Hindi or any other dialect spoken in films. My level of understanding goes from having a ladki or ladka giving their dil tere liye. And I'm not even sure that's Hindi or Urdu.
Also, though most of the films I've come across are subtitled, some weren't properly sync to their video sources. I think that happened to me with Ghulam, Nayak, Yuva, Chalte Chalte and maybe Hum Tum. I can't even remember any longer. After this, I realized I really really REALLY love Rani Mukerji on screen… say it with her voice "she's so cute." And her eyes are so expressive with such on screen charisma. Her dancing doesn't seem to be at the level of ease as… let's say- Madhuri Dixit, but she compensate with the acting.
Though her performance on Hey Ram is barely 10% of the film, I do think it deserves its spot on the Top5 Top6 of her films and everyone should watch it. It's an amazing movie.
Fan for life!