Archives For social media
… of this selfie.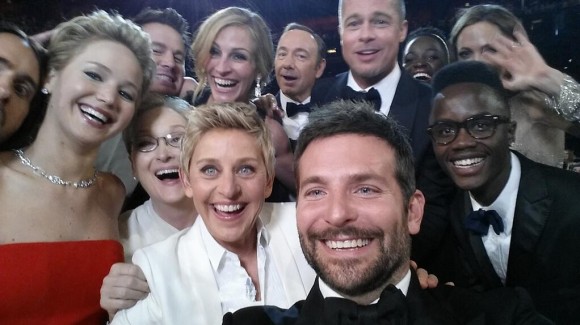 Posted on March 2, 2014
In Celebrity, English, Fun, Sharing, Snapshots
academy awards, awards, brad pitt, cute, dork, ellen degeneres, film history, funny, meryl streep, social media
Interscope has a new website!
Mandarin Ode to Vancouver Friends
So I had to write a small composition about my favorite city, so I picked Vancouver because it's the only other city I can freely talk about. I wrote 130 characters — give or take — and made me realize just how much you can say on Weibo in 140 characters. Once I have a better handling of words, I might really do 140 Chinese characters music and movie reviews on there~
我的最喜欢城市是温哥华。 我曾经在那里学过图像设计和动画设计。
我一定对温哥华很熟悉比利马。 我很喜欢经常跟朋友们到处跑和照照片。
我常常想温哥华,对我的温哥华朋友有很深的感情,所以就像再来看看他们。我觉得他们跟以前不一样,我们越来越大,一些朋友有孩子也是越来越忙,但是他们跟以前一样热情。
Mind you, this hasn't been grammatically checked. xD
Netizens, you are ruining my fun way too often for my liking. It's not enough that you're bullying Tony Leung out of a possible dream project with Kiyoshi Kurosawa~ I'm still super sour that you bullied away Shu Qi from her usual activities on Weibo.
You know, I used to didn't like Shu Qi. I actually tried using a nice photoshoot photo of her, but I couldn't pick one that I liked enough. It turns out, though, that I love Shu Qi when she's acting- like, I can't get enough of her. I think what made me turn around and start liking her was following her on Weibo, when she used to post things like this.
Now she doesn't post anything this fun and personal. Her posts are limited (since she's been back after her Weibo pull out) to Buddha related posts. And she's no longer receiving comments, except from people she follows.
Okay, fine. I miss you on Weibo, Shu Qi. xD
Soooooo, story of my life. The Shunji Iwai Vampire interview was supposed to begin at 9pm, which means I decided to stay up all the way into 7am my timezone to catch the interview… the problem was I fell asleep well into the 30min. mark with Iwai-san arriving  just a few minutes later.
So I missed the whole thing. LOL