Archives For france
I've got some pretty nice recommendations to share.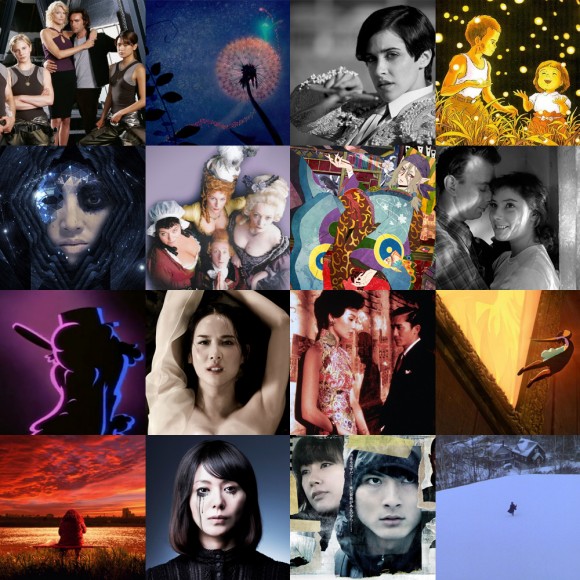 Head over here to read my post of the 12 Movies that Marked my 2012.
Maybe I am the only person in the world who saw actress Bérénice Marlohe on Skyfall and thought of Meisa Kuroki. Am I? Is it crazy? Not… maybe? A little? Come on, they do look alike, right?
Both mixed-race — apparently Marlohe is part Chinese/Cambodian/French, while Kuroki is Japanese (possibly Okinawan???)/Brazilian — thought early web talk stated her dad was part Panamanian instead. So there you go, the internet. And they're like 10 years apart from each other.
I don't think neither of them are stellar actresses — but somehow, I'm still rooting for Meisa Kuroki to pull through after the 2012 that she's gone through, LOL. Now that is crazier than thinking these two look alike. xD
Look at this cheese commercial shot for CNIEL -Centre National Interprofessionnel de l'Economie Laitière by the EURO RSCG Agency. It's like a cute combination of The Host and… you know, Cheese. In Paris. xD
Client: CNIEL -Centre National Interprofessionnel de l'Economie Laitière
Agency: EURO RSCG – Creative Director : Christophe Coffre
Director: Ruairi Robinson
Production: Henry de Czar
Creature design: Jordu Schell
Cinematography: Macgregor
Music: The Moon is Shining for You de Kouz Productions
Post-producer: Nathalie Delvigne
Back in 2009, a group of French animation students did a short taking on Peruvian culture (and doing it better). This year, a fresh new batch of French animation students are taking on China with their short, A Fox Tale.
Animal spirits are mischievous little creatures… and humans can be idiots. xD
Directed by Thomas Bozovic, Alexandre Cazals, Julien Legay, Chao Ma.
Music by Guy-Roger Duvert
Sound Design by: Nicolas Titeux