Archives For actress
*(%&#*&$(#*&$*#&%*(
expletive~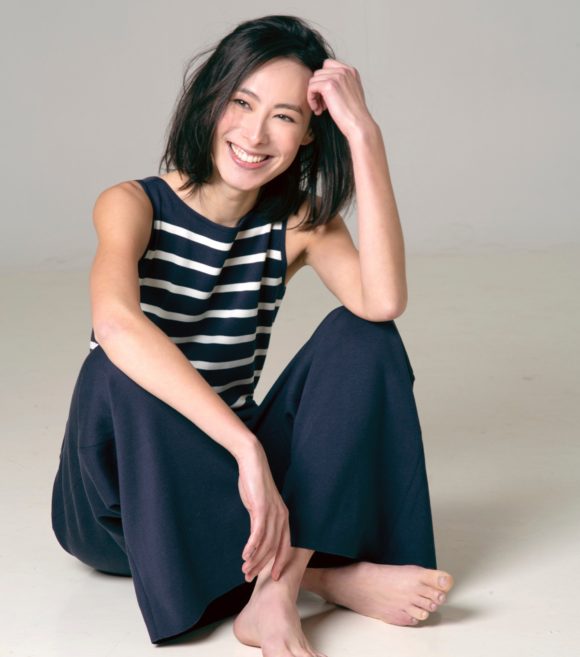 Any Isabella is better than no Isabella at all.
I was looking for a decent quality image of Alexander Walker's Joan Crawford: The Ultimate Star book cover, but I couldn't find any :/ so I decided to scan my own. Take it as a service to the online community. I was going to watermark it, but decided not to. A link back or a shout out would be nice, tho :)
I like mentioned back in April [1], Yu-chan is featured on Hoshikuzu Scat's (星屑スキャット) most recent music video directed by Birds Without Names director Shiraishi Kazuya~ The song, titled Shinjuku Chanson (新宿シャンソン), is featured on Kesho-shitsu (化粧室), the first album of the drag queen group, and was written by multi-talented illustrator-actor-writer Lily Franky.
'Tis a thing of beauty~
I was just staring into space in the middle of the night, unable to sleep, and it hit me that it's been ten years— It's my 10th anniversary for a lot of things: it's my tenth anniversary of Juri Ueno~~~ and Last Friends turned 10 this year! It's also ten years since the Beijing Olympics, ten years since Beijing, Beijing! Wo Ai Beijing; it's been ten years since BiBi, ten years of YAM Magazine, and ten-mother-freaking-years since I became a fan of Yu Aoi [1][2][3][4][5]. It didn't come in this order, but you get the idea.
May 16th is the date. Remember that. This should've been posted that day, but I'm way to giddy to wait. It's taken me a long time to sit down and look back at years of archives to update this entry, but I suppose it still beats trying to figure out how to write a comprehensive Wikipedia entry.
Yu-chan and I, we've had our ups and downs, but I've always tried to stay as loyal as possible. LOL I may not stalk her tags online 24/7 (all my Japanese sources in English are rubbish now) and my Japanese skills are in the gutter, but I've managed to remain the biggest English/Spanish-speaking Yu Aoi fan in this side of the hemisphere (if not the world, xD). It's been a good ride, Yu-chan. I'm looking forward to all the catching-up of all your latest movies. Here's to another decade with Yu!
Cheap Yu-puns intended~
I was gushing about it over the weekend, but I thought I should also post about it here.
I think it's oddly befitting that Yu-chan wins her first ever (unbelievable, right?) Japanese Academy Best Actress trophy the year that I'm celebrating my 10th year as her fan. It's so moving. I've had a moving couple of days [low-ley Mamamoo insert, lol]. It was so satisfying seeing Yu-chan being so overwhelmed and so overcome with emotion that it just made me happy for her.
I haven't seen KanoTori yet, 'coz duh~ Japan obviousness xDDDDDDDDD but I've heard great things about it and, frankly, Yu-chan rarely disappoints me (I'm looking at you Henshin xDDDDDD). I had totally forgotten that Hula Girls was a supporting role for Yu, and that One Million Yen Girl was her last lead for a very long time… until Azumi Haruko and KanoTori.
Please, Yu-chan, don't make us wait another 8 years or near-decade for your leading roles. You know it's been ten years since Osen and since Camouflage?
Here's to many many many more years of successes, Yu!
Your one and only Spanish-speaking Non-Japanese-speaking fan. xD