Archives For korea
Also, sharing that overdone Beginner's Guide I did because I couldn't make up my mind, LOL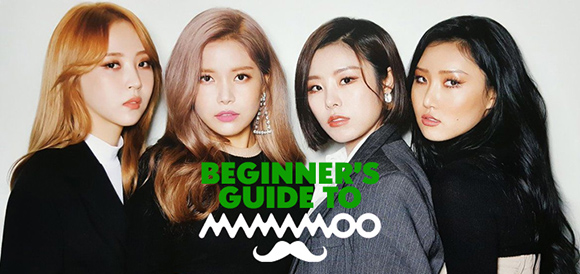 Happy listening~ xD
Damn, I missed ya, Gaji~ I still miss Seju and all her drama, but Pet Aesthetics (애완의 미학) is as close as it's gonna get for a while (at least), and I did see what you did there *wink wink nudge nudge* Also, I missed those *badump badump* The art, the aesthetic. Damn it.
I do wonder… are you gonna make me cry? lol
I saw this on Twitter, but can't post there for obvious reasons lol
It's honestly the hardest thing I've had to choose recently. LOL I think I had the most problems choosing the right top node with Dab Dab / Funky Boy / Peppermint Chocolate / Cat Fight / Rude Boy; because – geez, what bops. I also almost had a stroke when I had to choose between Recipe / Be Calm to the point I had to re-think my vote. xD Similar to Spring Fever and Azegag; and honestly, I can't choose between Recipe and Words Don't Come Easy. However, this explains so much why Melting remains my (first and) favorite album to date.
Not to say that Yellow Flower isn't amazing, of course. Rude Boy and Spring Fever, both bops; SWFS and Be Calm, both feeling~~~ Melting is another level, tho.
You know I've been loving Celeb Five's variety outing this year. Their Weekly Idol episode has probably extended my life an extra month. My Durian and Jujube face idols~
ANYWAY~ probably because of it, the YouTube algorithm gave me this clip of Lee Hyori performing Bad Girls at the 2013 Mnet 20's Choice Awards which also features Ahn Young-mi, who -after making her Celeb Five mates do sexy dances – has become my favorite. lol
First of all, this arrangement for Bad Girls make it so much easier to figure out the patch from Monochrome to Black. Also, the performance. Also, Hyori. Blessed. I remember I was so mesmerized with Hyori during this era, I still remember the Comeback Showcase she did fondly. I'm almost mad Hyori went to Jeju to live her hippie life xD lol But bless her.
So… I'm going to the upcoming Super Junior concert xD
You know Peru was like, the Kpop Latin American capital back in 2011-2012 when the Big Bang concert happened here. The only Latin American place coz Big Bang was/is huge. SM fans are huge too, but… our concert bubble exploded, our concert infrastructure is crap, so we've missed out on a lot of things. Like a lot of big events that I heard were gonna happened, never got to happen.
Last year I just dove deep into my Kpop nostalgia, Mamamoo has drowned me in Kpop and all Korean things, so I followed a lot of Korean variety and groups, and I ended up thinking that SM released two really good albums for SNSD and Super Junior, which also happened to go great back to back. For those who know me, I have a grip with most Kpop albums because I only tend to like the title track (or just one song in the album). Well, in the case of Holiday Night and Black Suit, they're solid albums with a pace and a feel. That's a rare occurrence.
I had never really followed Super Junior, it's only been lately that I learned a couple of their names aside from Leeteuk and Siwon. xD Sorry, Sorry is the only song I can sing to, but lol I did get to see their Weekly Idol appearance and I died looking at Donghae with his platinum blond hair. xD And then he started showing his weepy emotional side, and I was gone. LOL
I've been trying to fix my Current Flavors' age, and I can sense my average age going down.