Archives For brown eyed girls
I've got some pretty nice recommendations to share.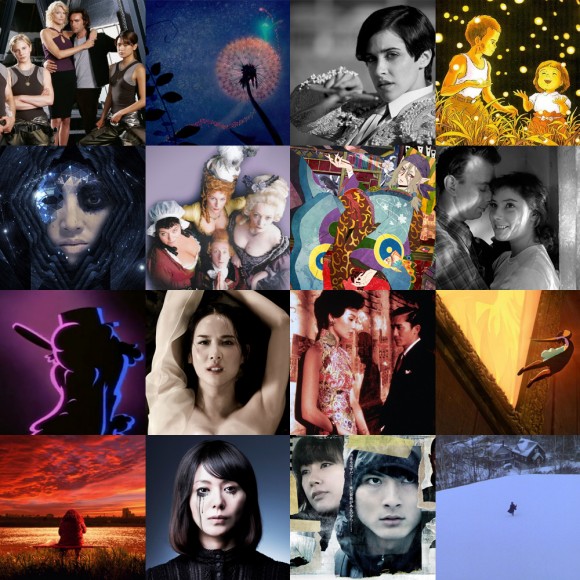 YouTube recommendations worked for once! I ran into this pretty complete compilation of Brown Eyed Girls throughout the years, since their beginnings in 2006. As you may know or not, I discovered BEG from Abracadabra [1] and didn't appreciate their first two albums completely — I liked them, but just liked them — until my trip to Taiwan when I spent most of my highway time listening to them.
However, I haven't actually bothered to look for Brown Eyed Girls performances throughout the years, so I was astonished to actually SEE how much they've changed physically. I knew that JeA, Miryo… and specially Narsha had talked about the things they got done, as they often point out the struggle GaIn had to go through for not accepting to undergo whatever their label wanted her to go through. I had seen the photos and some of the old music videos, but to actually see them perform and SEE — it's shocking.
I also respect their honesty on the subject.
I'm also SHOCKED at the part where Miryo kinda reminded me of Bibi, with the hair and the geeky getup, included geeky glasses and all.
I just died laughing with GaIn's parody of G-Dragon's One of a Kind [MV], but specially during Narsha's dance because THAT WAS TOO FREAKING MUCH. And, of course, I need subtitles.
I got the album overnight, and I have listened to it a couple of times. I'm beginning to really dig the instrumentalization and the ending of While You're Sleeping, but I'm still surprised JeA (and her engineer) is choosing to do all her air intakes with the microphone so close to her mouth that you listen to it all. I could maybe understand it if it was only the live version, but it's also on the album… which is all the more noticeable.
As the years have gone by, especially the last two years considering my interest in music from Asia, I had noticed the age of my fandoms have been considerably dropping. However, it wasn't until tonight — the world hasn't ended, yo! But my world is crumbling! — that I keep realizing I don't look my age and probably don't act my age. I feel like a 40-year-old person when I talk, and I tend to get along with older people better than my own age group, but I look like I just got out of high school. LOL
I'm not really bothered by it, I vast in it. I'm just rather shocked at how this changes my perception of other people's age.
From all the members on SunnyHill, only Janghyun is barely older than me. I'm super shocked Jubi (and Misung, if I may add) is a few months younger than me and that Kota is my cousin's age; especially considering her look on Midnight Circus [1]. Also, Seung Ah. — Can you tell I'm just practicing their names so that I can finally learn them??? LOL
I honestly thought that Jubi (and all of them really) were well into their early 30s.
Then again, I also thought JeA was in her mid-30s and that Ga-In was the same age as her, Miryo and Narsha. Then I realized I have near 40-year-old friends and became just rather astonished and super depressed. LOL