Archives For Films
For those fathers who always play down their worries and fears.
我想你,爸。
Super messy Yu Aoi post ahead~
With the release of Haru wo Seotte [trailer] this Saturday, the release of Mozu Season 2 next, followed by Wakamono-tachi and Rurouni Kenshin Kyoto Inferno, all promotions are meshing with one another.
First, Kenichi Matsuyama and Yu together in this CinemaCafe interview.
BiBi's got a brand new song titled Hello World, the theme for the new Mainland Chinese movie The Breakup Guru (分手大师), which opens…  on June 27th. The vibe of the song is very Train's Hey Soul Sister-y and Jason Mraz-y chill whimsical folksy.
Fun fact: Jason Mraz's Wordplay [MV] was my jam back in my Vancouverite days. Never liked him as much since then.
I had been hoping Emily Blunt make up for not living up to my expectations of her amazingness [1], and I'm so happy to see her in Edge of Tomorrow. I just want to see a prequel where she gets to kick some more ass, though I'm not entirely sure what the movie would be about… maybe an actual movie where we don't get much into the explanation of what is going on with the re-living.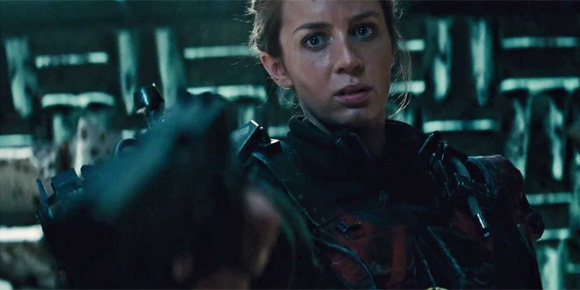 I needed a little more feelings.
I'm not gonna lie to you 'coz it's obvious. I'm dying to watch Haider because of Tabu, and because it's Vishal Bhardwaj… and Shakespeare, and the trilogy finally completed. I'm also not entirely sold on Shahid Kapoor, but I haven't seen much of his work and he was sorta okay in Jab We Met. Haven't seen Kaminey yet.
But he does look extra super duper sexy with clipped hair and facial hair.
As Zoolander would say, Really REALLY RIDICULOUSLY GOOD LOOKING.